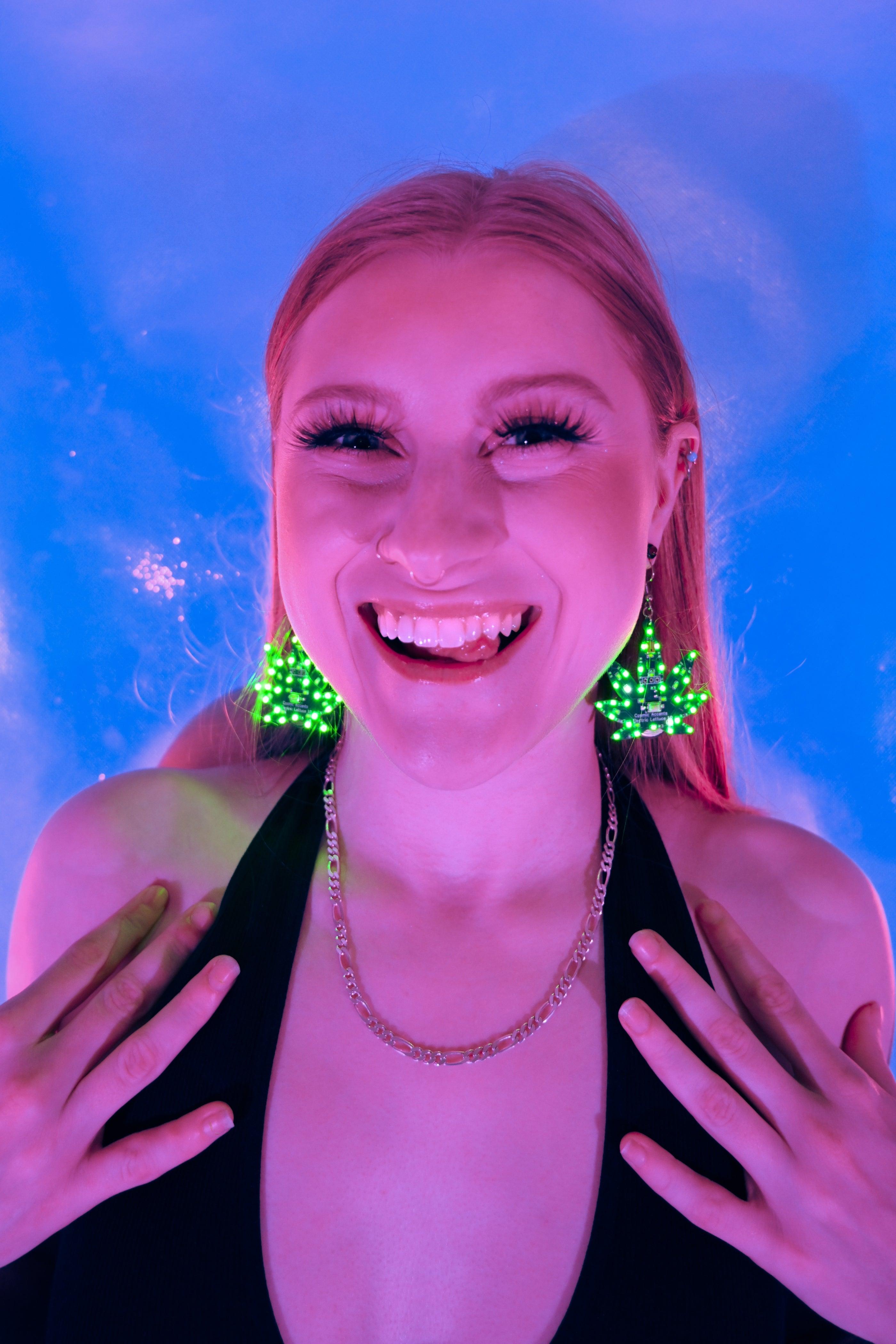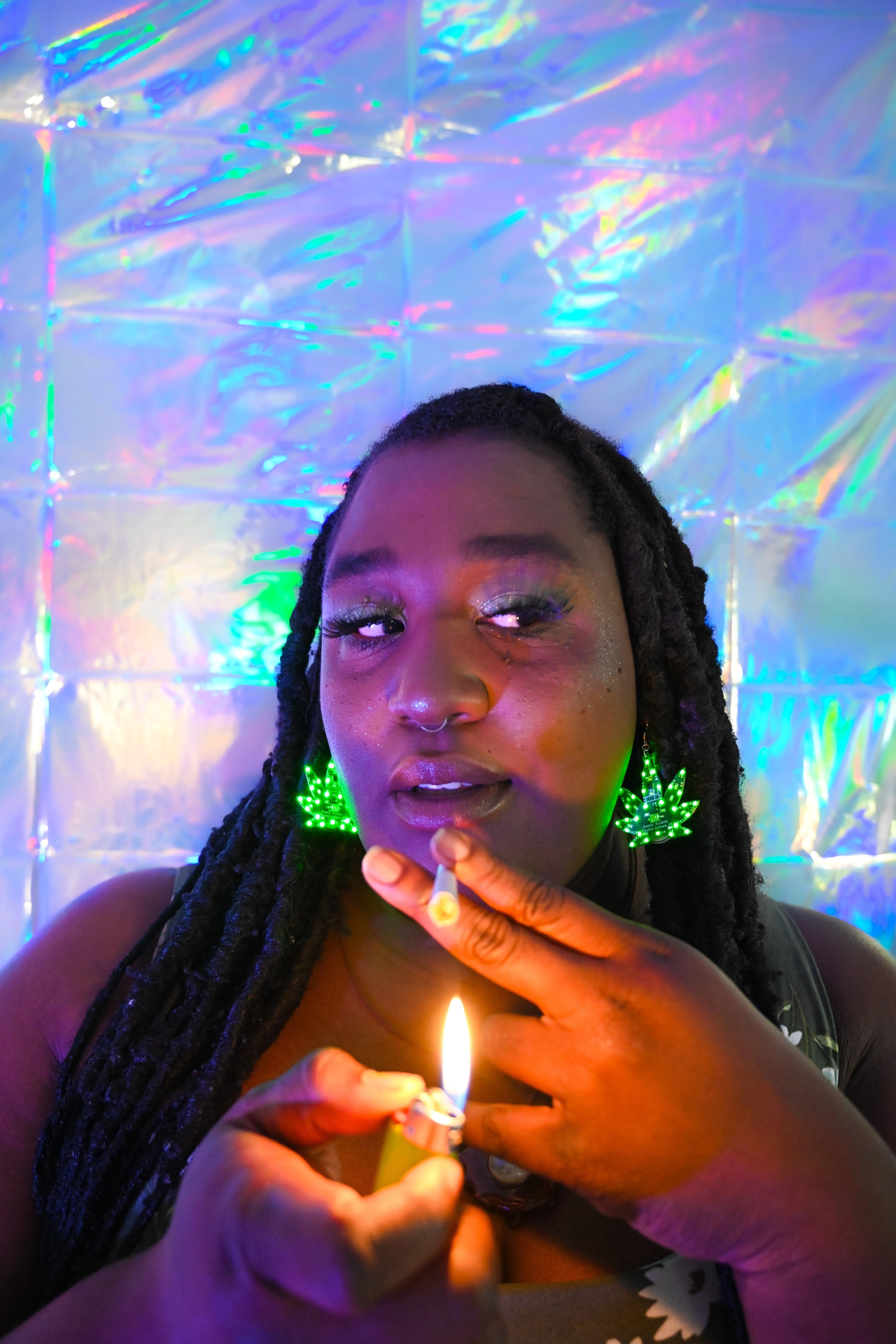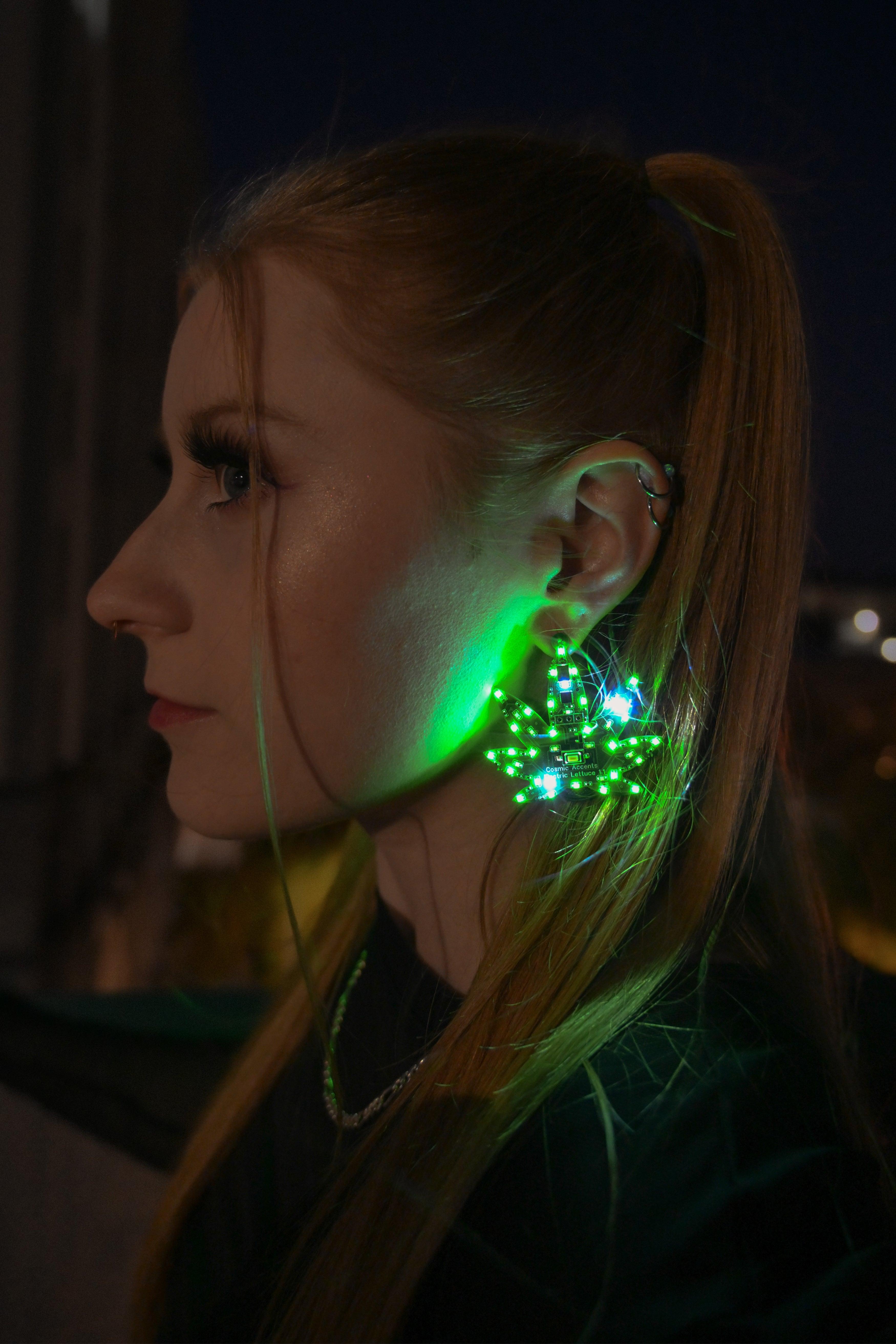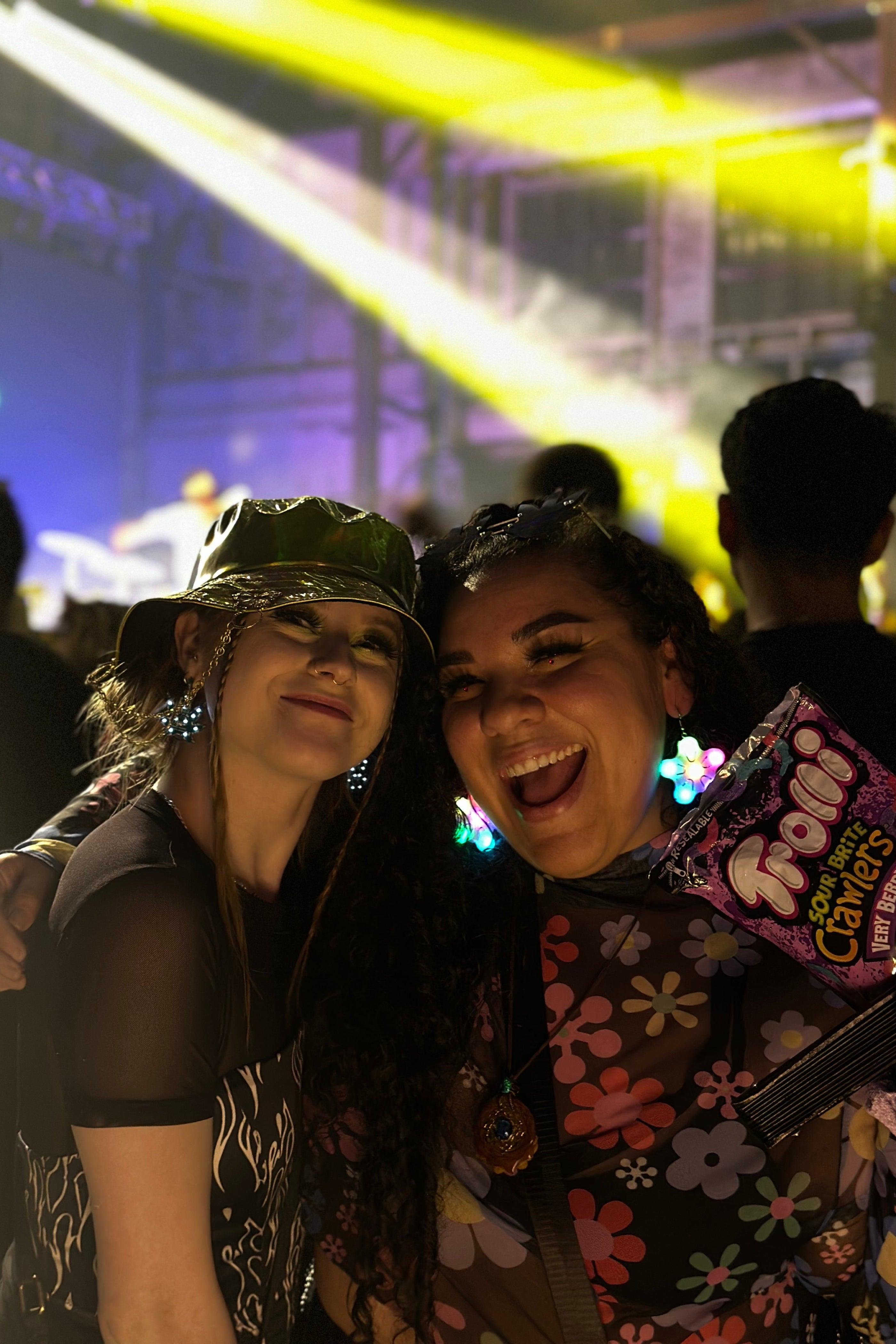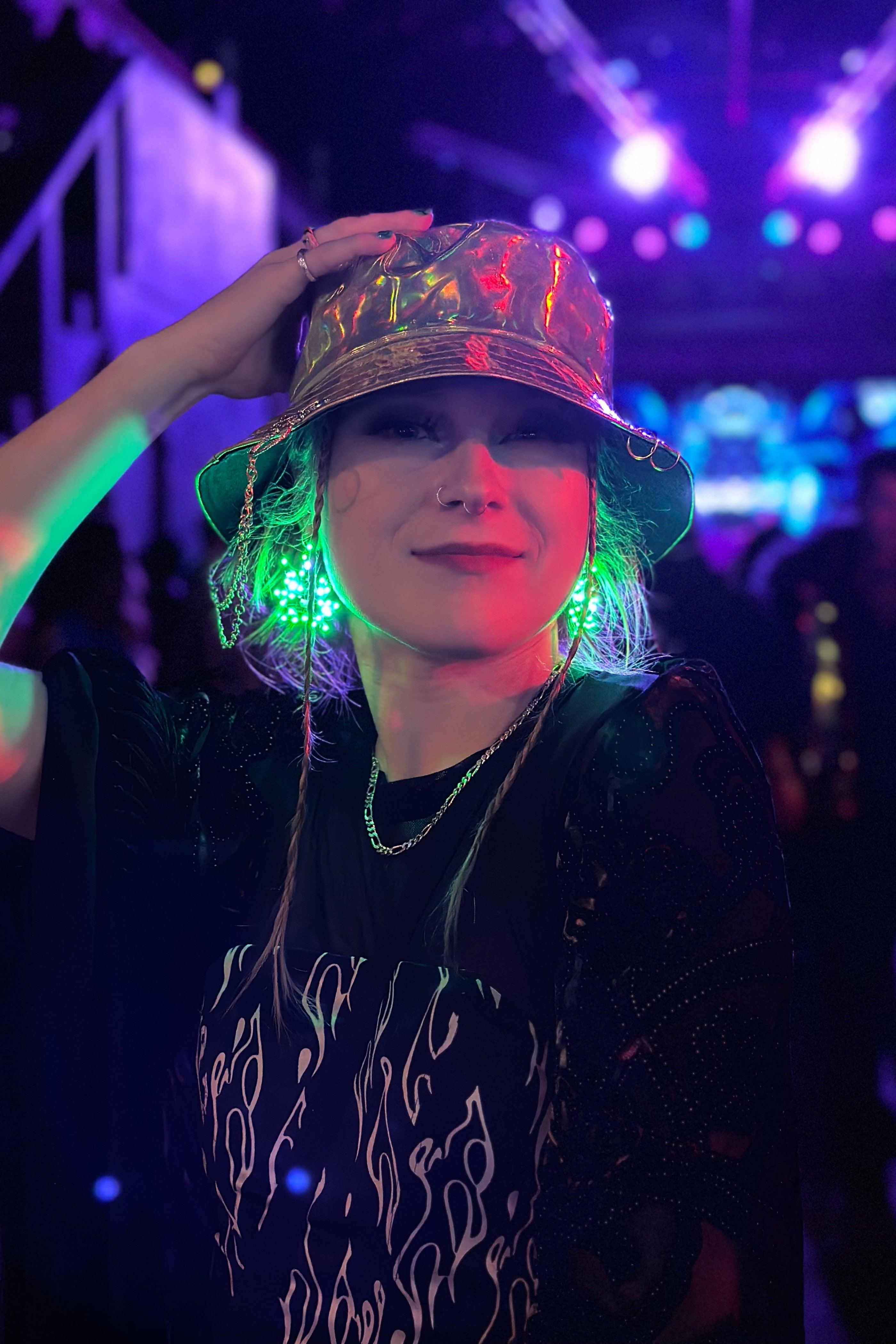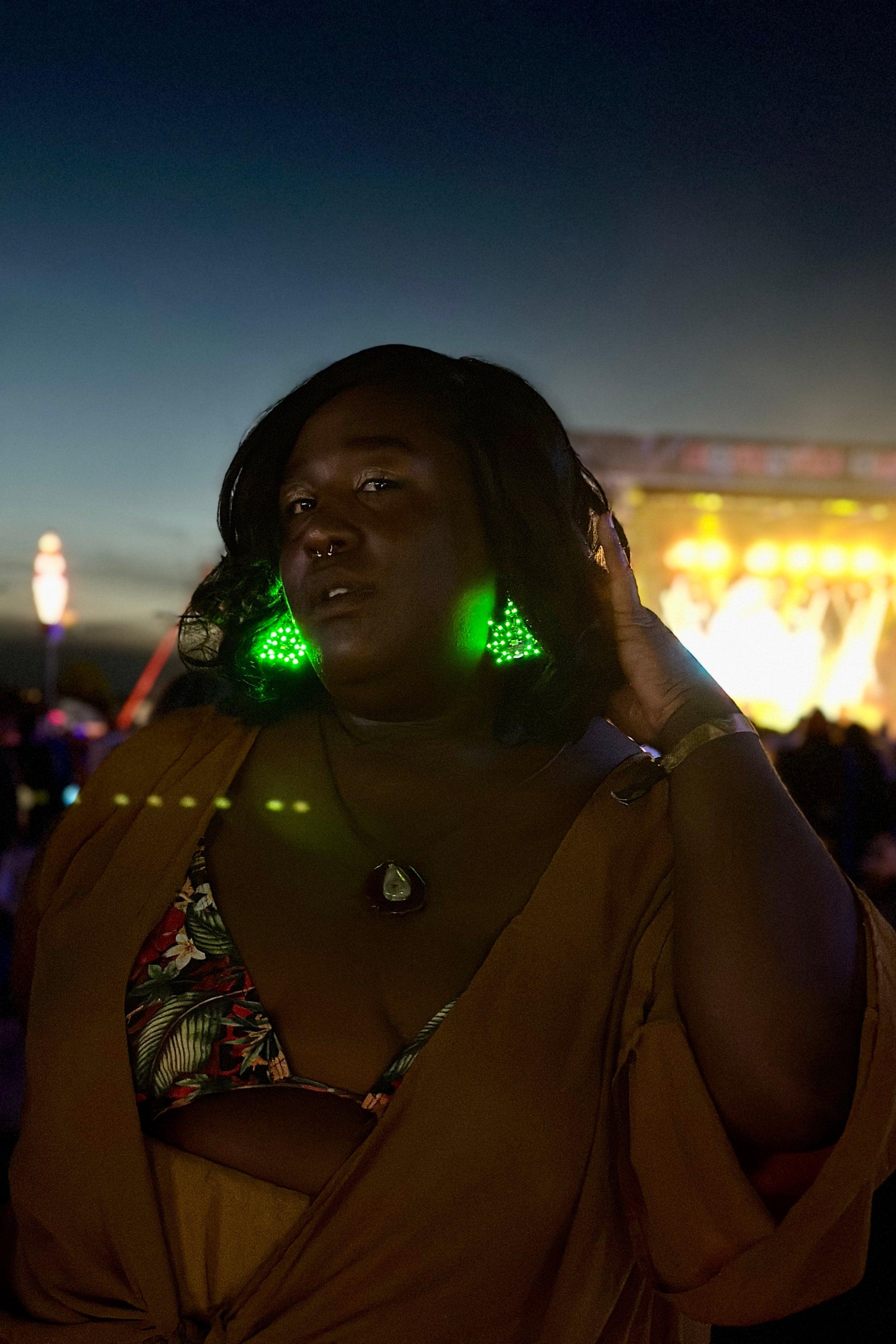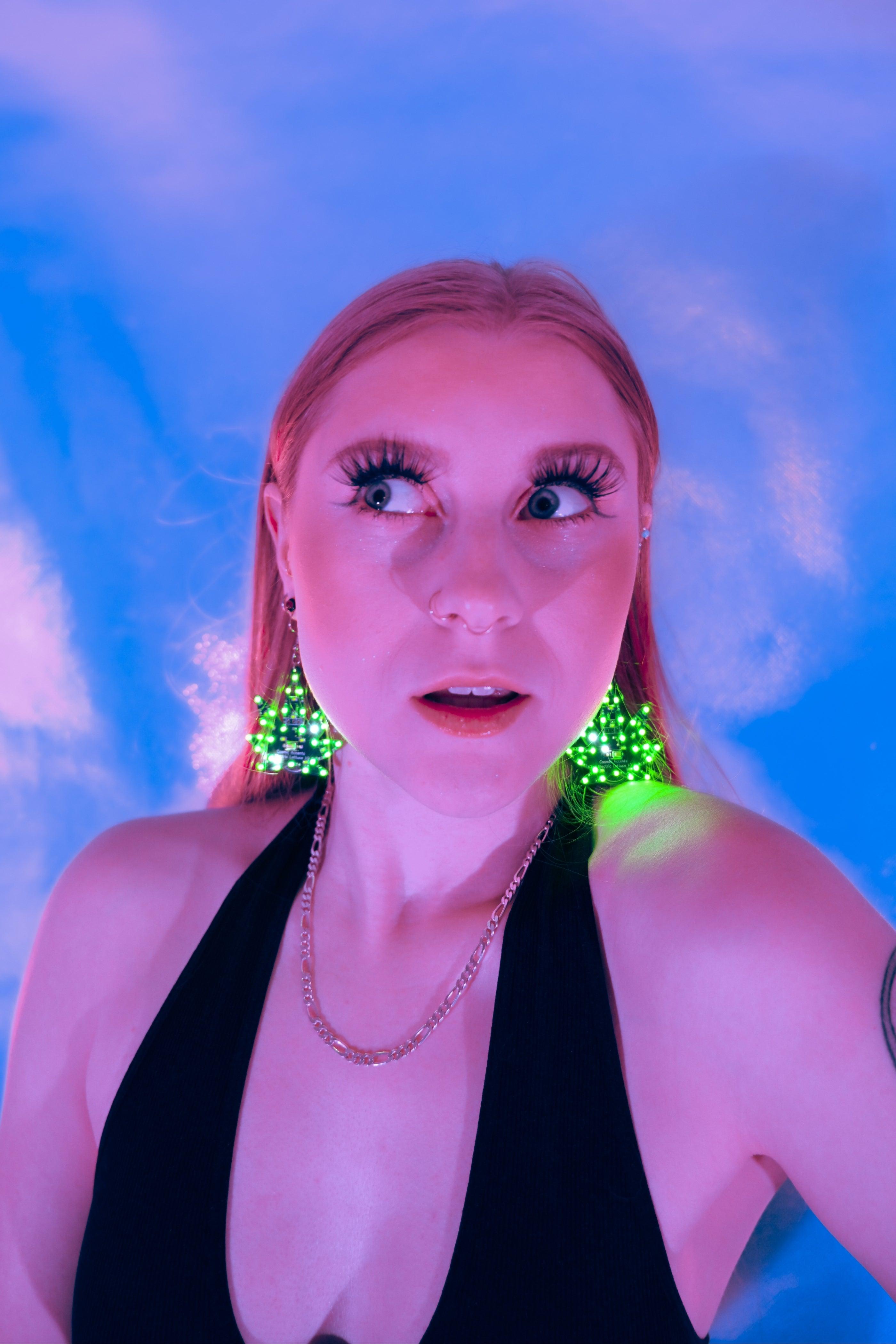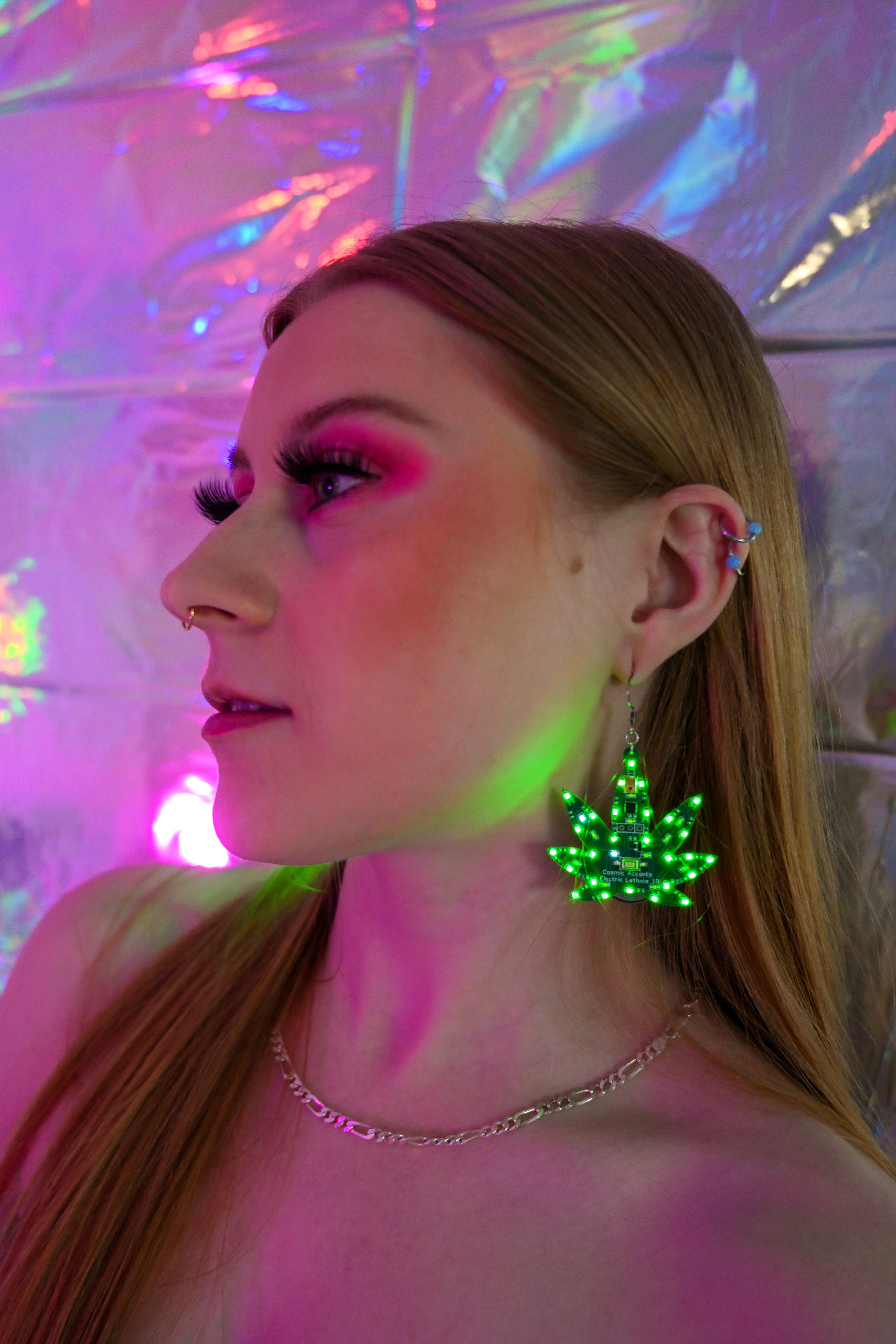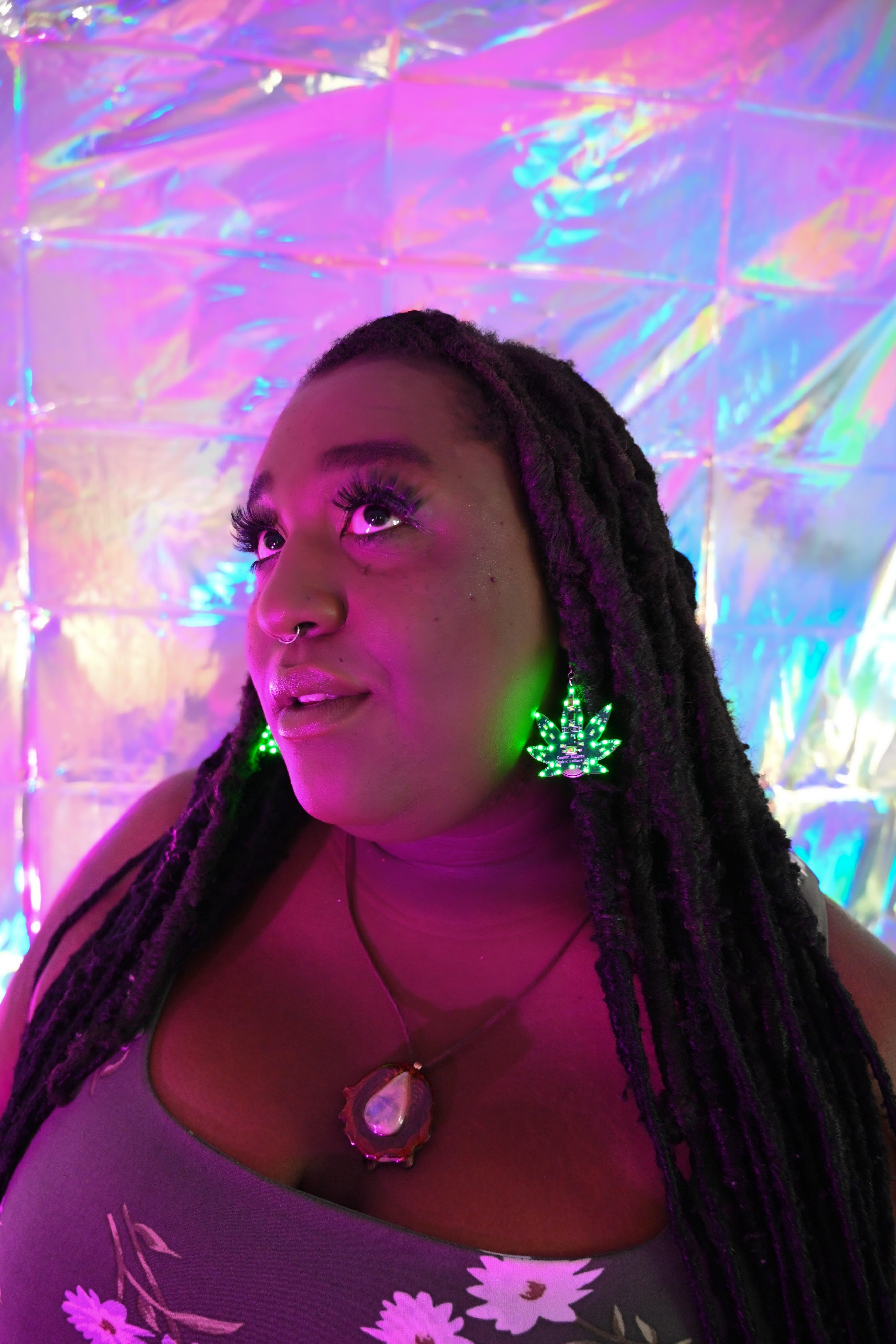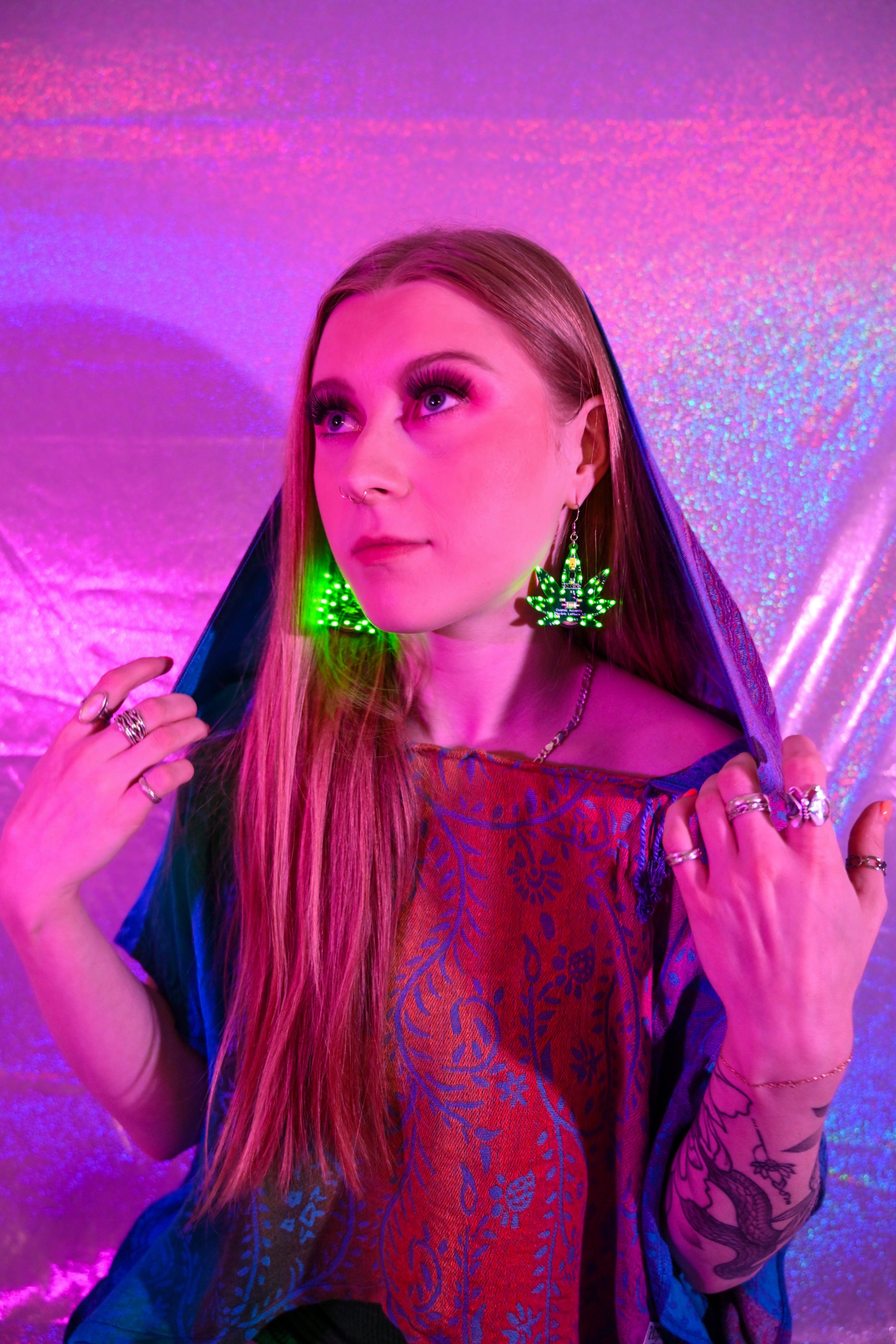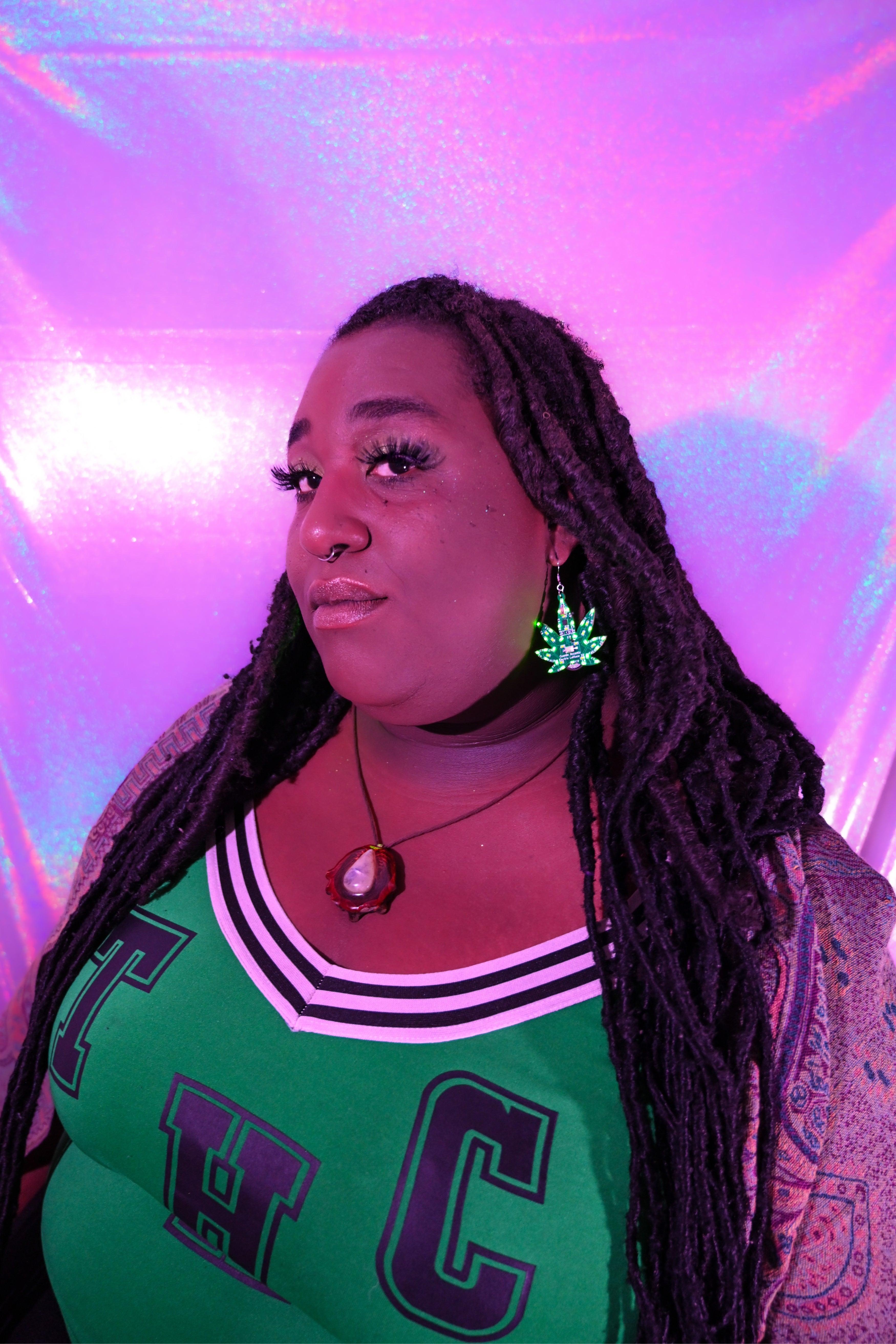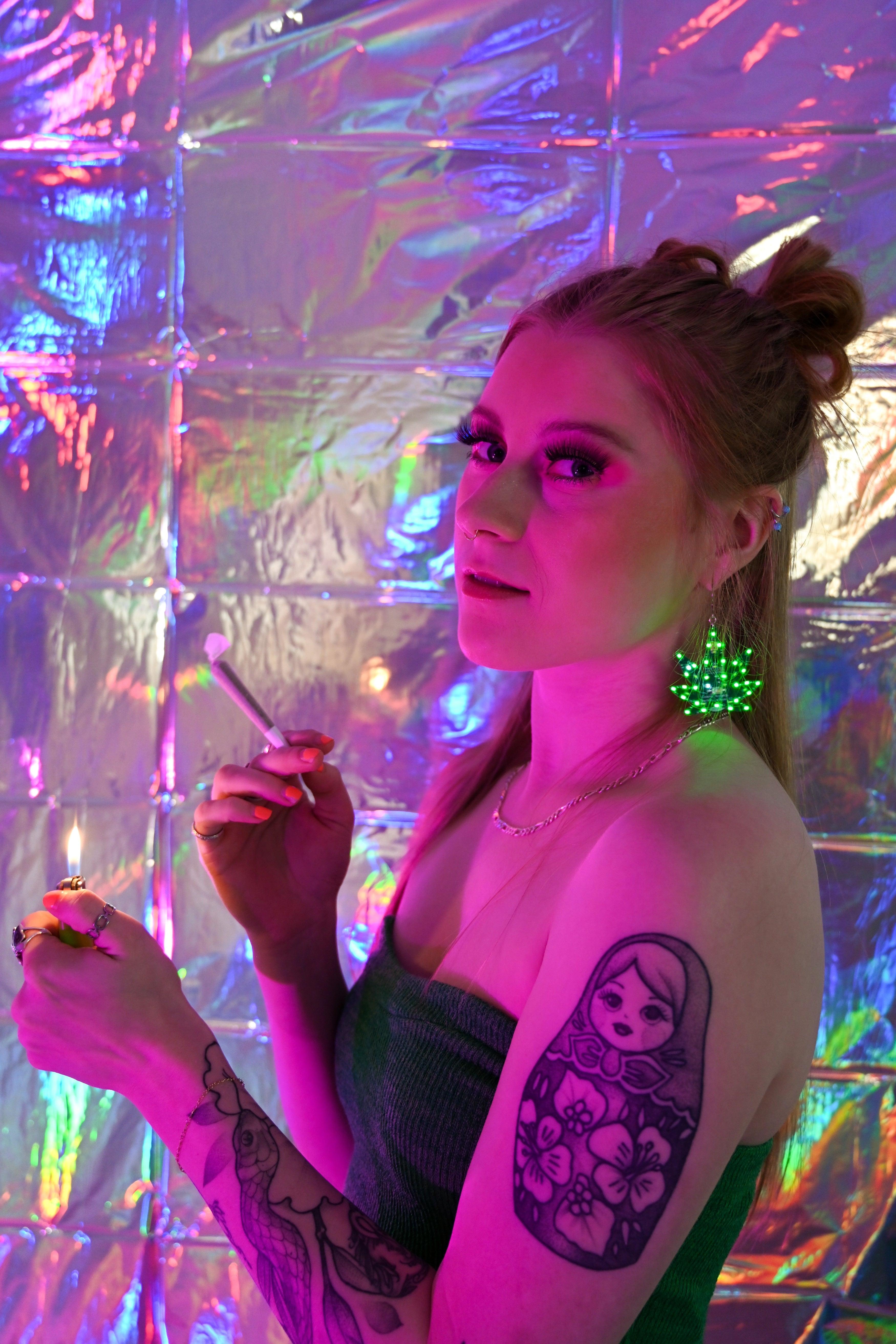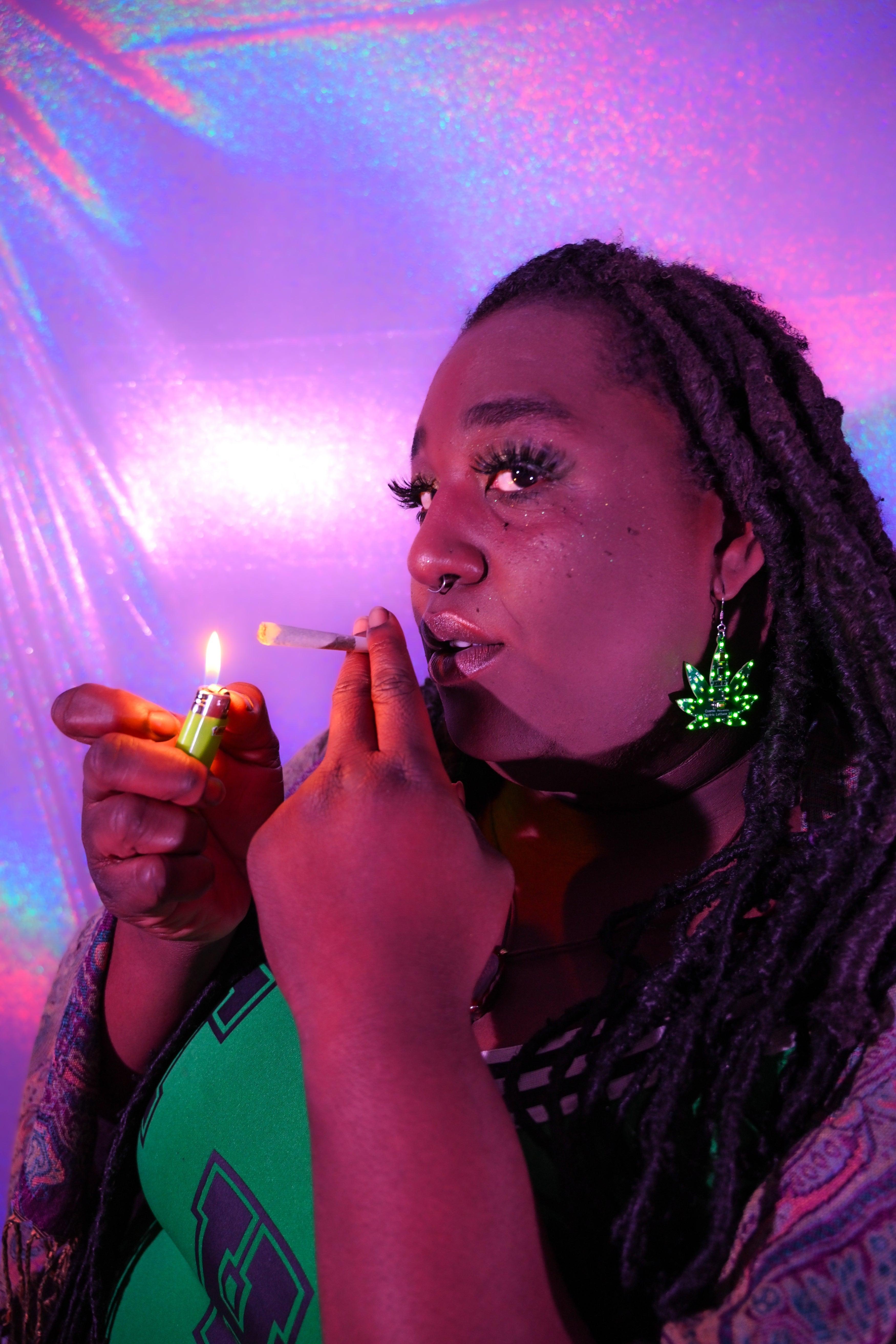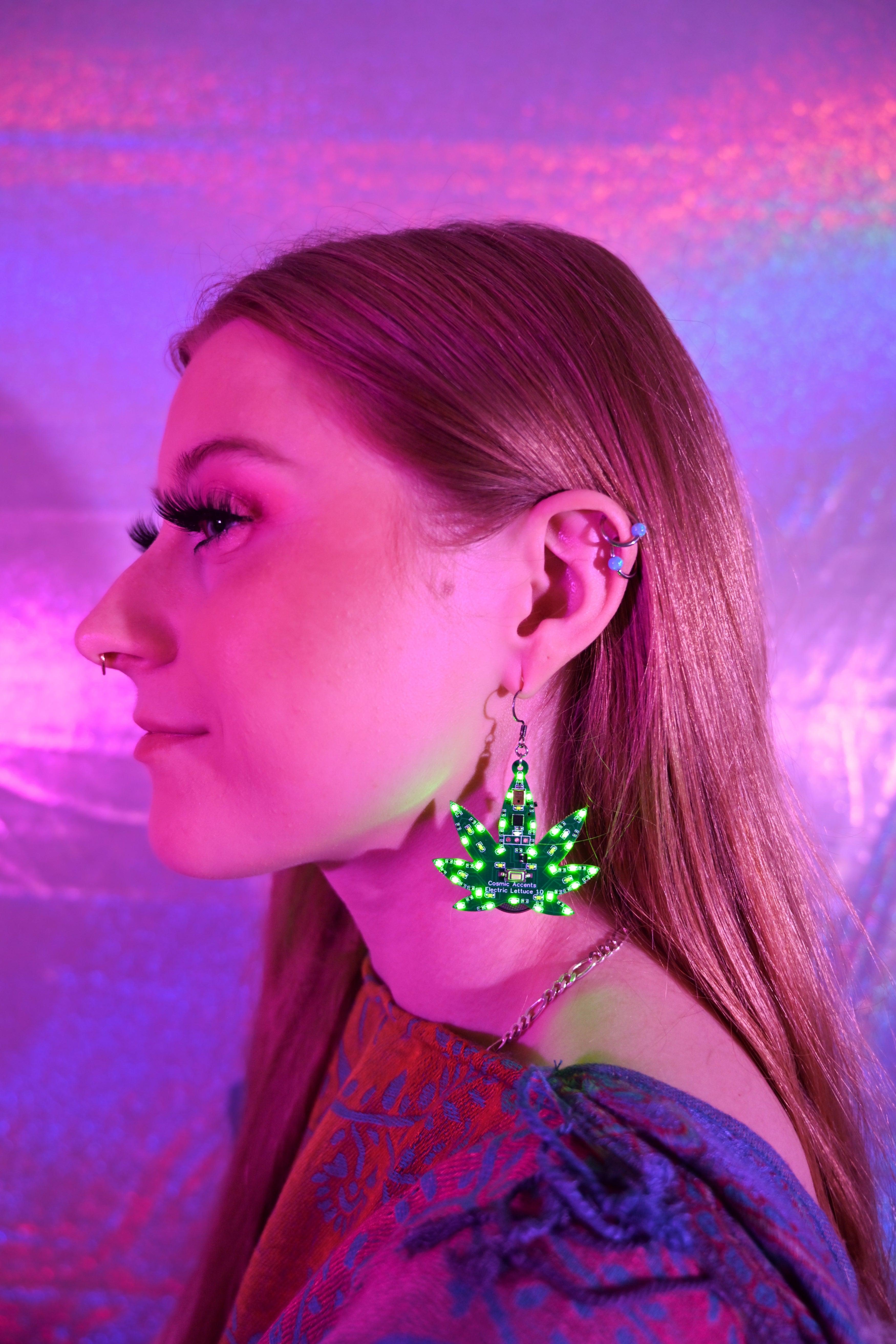 Electric Lettuce (Sound Reactive, Green Weed Leaf LED Earrings)
---
Unleash your style and celebrate your love for cannabis with our LED Weed Leaf Earrings. Make a fashion statement that sparks conversations wherever you go.
Perfect for music festivals, parties, or simply making a statement wherever you go, these LED Weed Leaf Earrings are not just an accessory; they are an expression of your unique personality and love for embracing the unconventional.
These earrings feature two LED colors: green to create a pulsating glow and white to emit a glitter effect!
• 12 white and 28 green LEDs
• Weed leaf-shaped circuit board
• 1 button on each earring to change pattern
• 5 patterns: 4 sound-reactive and 1 non-sound reactive
• On/Off switch
• Hypoallergenic earring hooks
• 1 battery needed for each earring
• Hours of battery life
• Batteries included

Size: 1.75" x 1.75" inches (4.44 cm x 4.44 cm)
Batteries included: CR2032 coin batteries

Constructed with top-notch materials, these earrings are lightweight and comfortable to wear throughout the day and night.
• One pair of LED Weed Leaf Earrings
• Extra CR2032 Coin Batteries
• Quick Start Guide
Q - Do they have more than one pattern?
A - Yes! They have 5 patterns, 4 of which respond to sound, so they are always in sync with the beat.

Q - Should I get studs or dangle hooks?
A - We prefer the studs because it keeps the light facing out better, but some people (eg if you have stretched ears/guages) find the dangles easier to wear.

Q - Can you make them clip on earrings?
A - Certainly! Feel free to email us or leave in the order notes letting us know you want them made as clip ons.

Q - How long do they last?
A - In our testing, they went over 24 continuous hours on a single battery.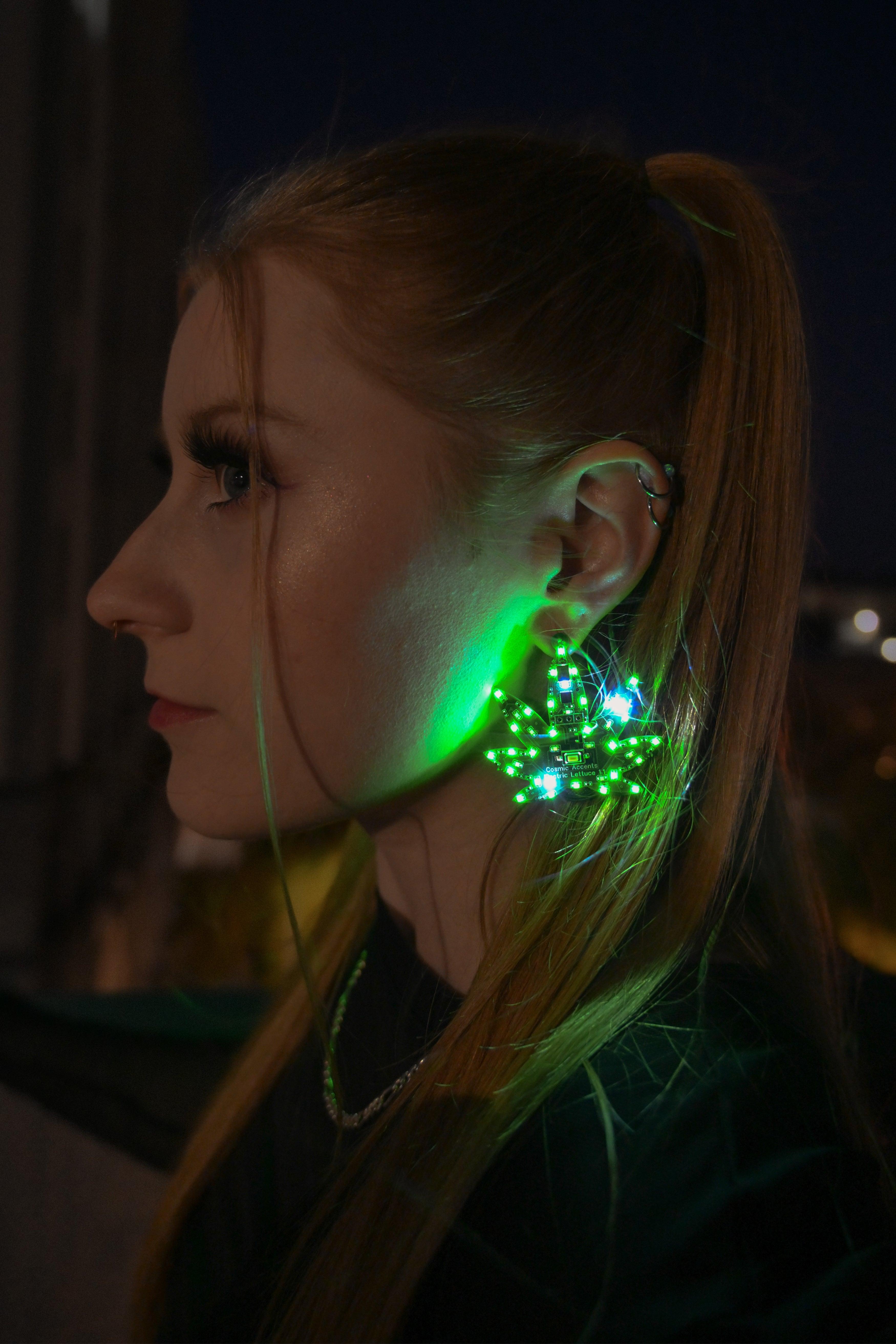 This product has no reviews yet.