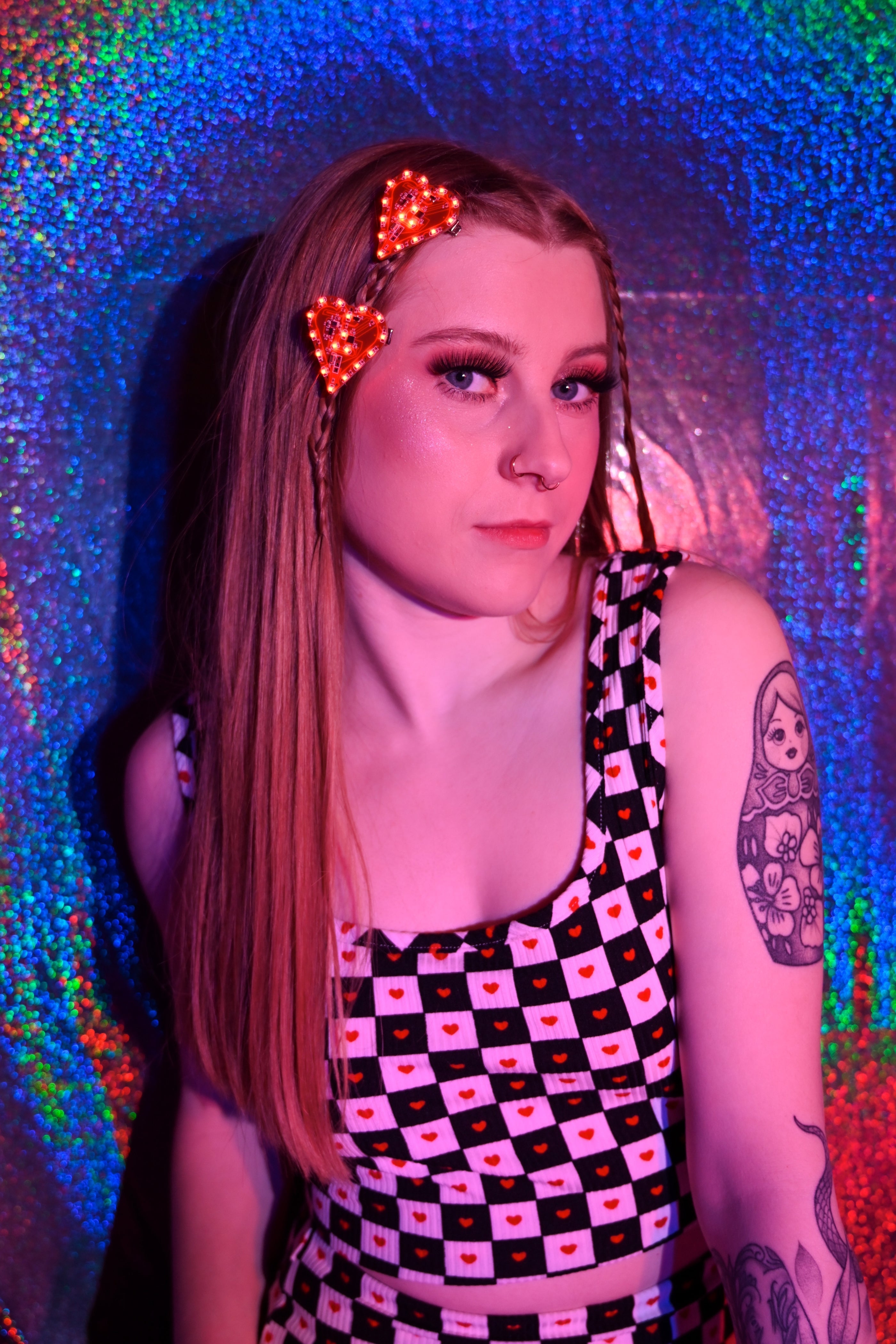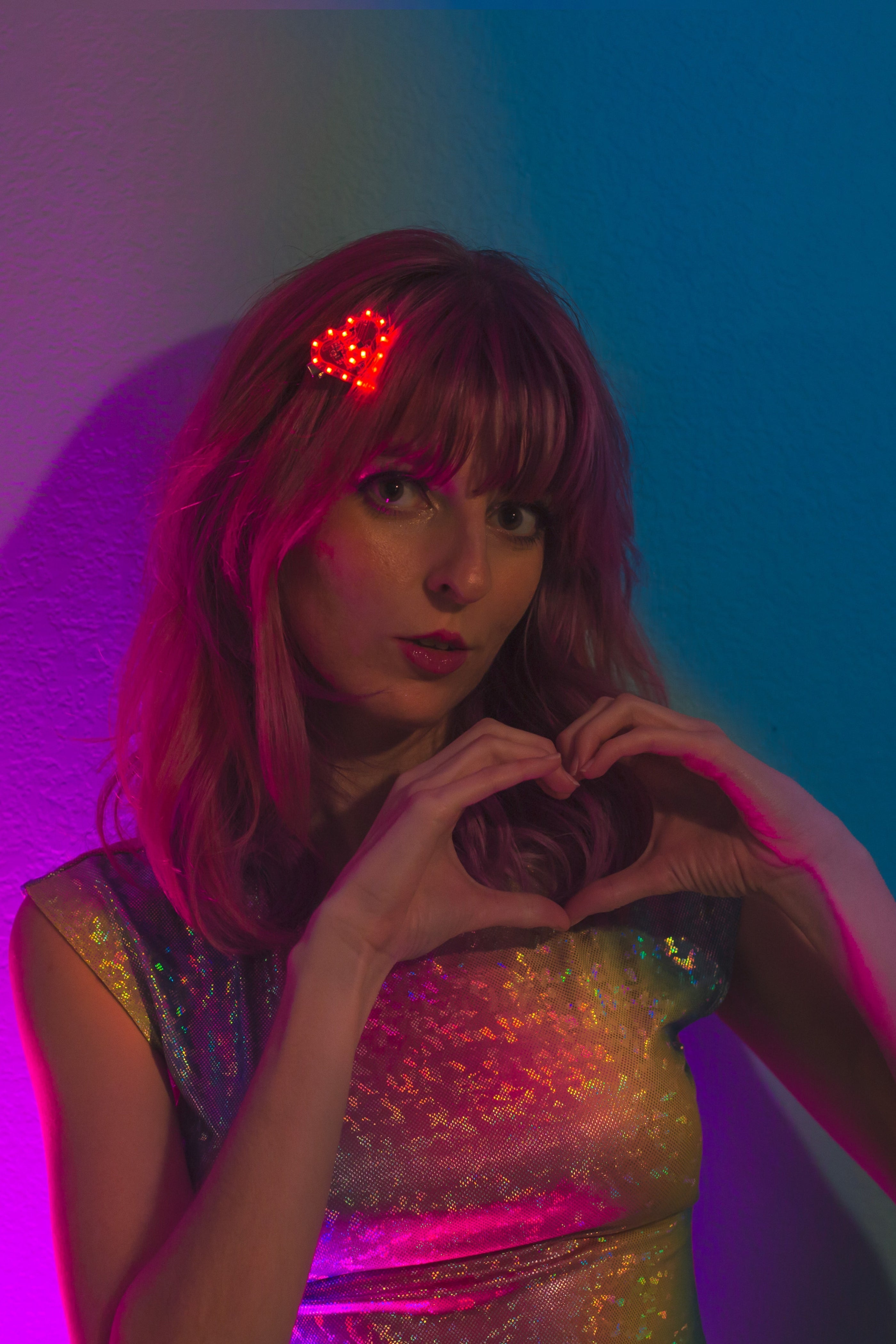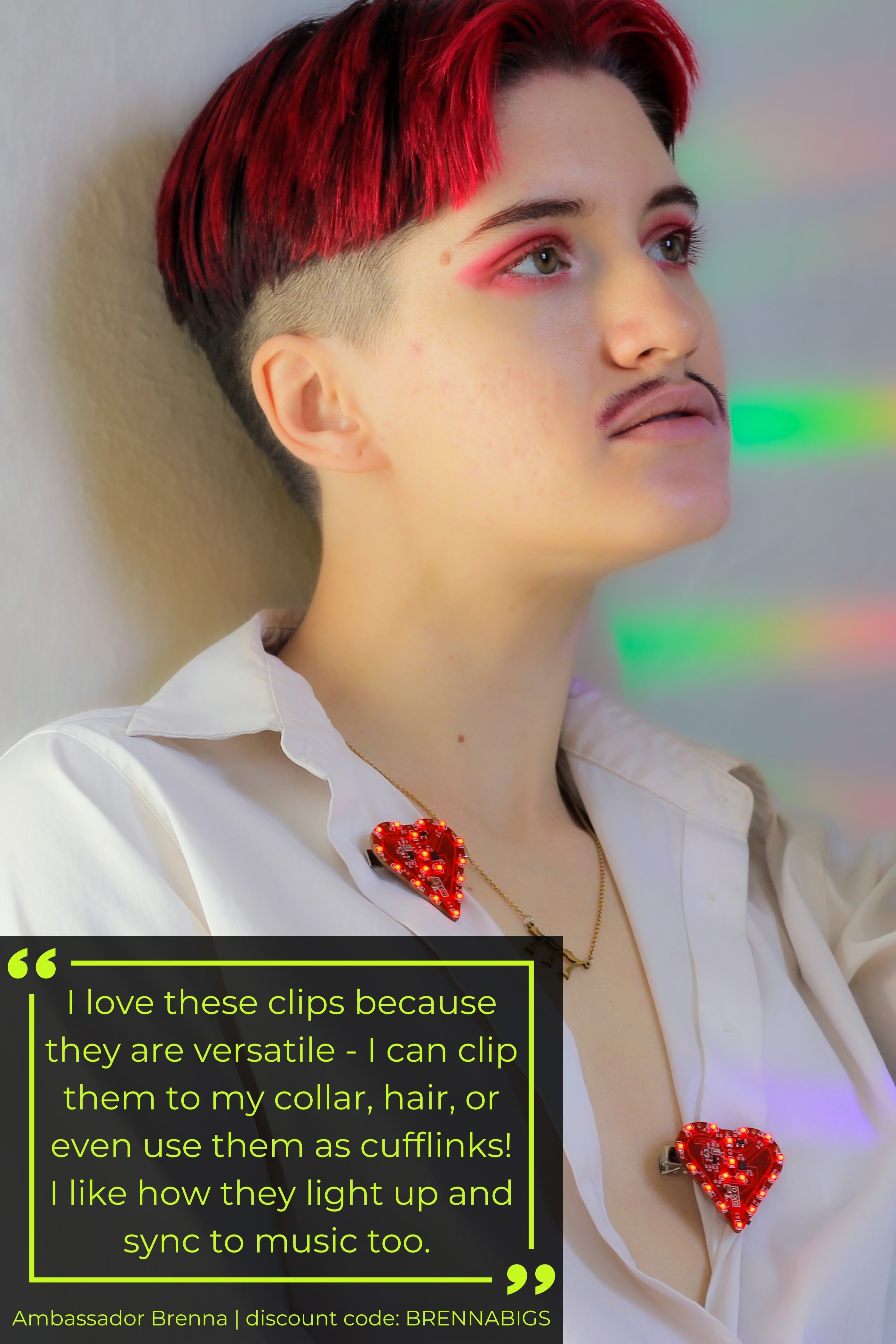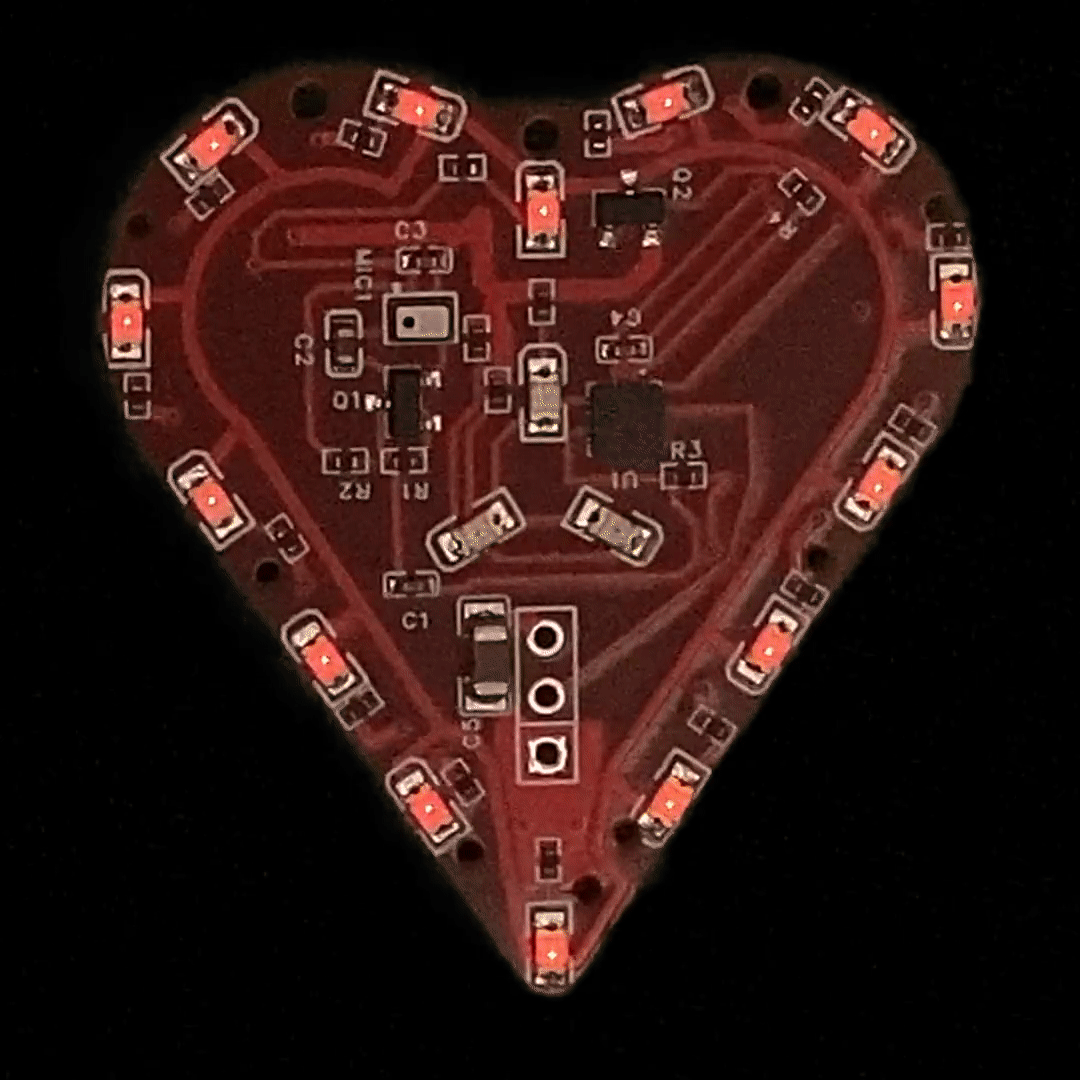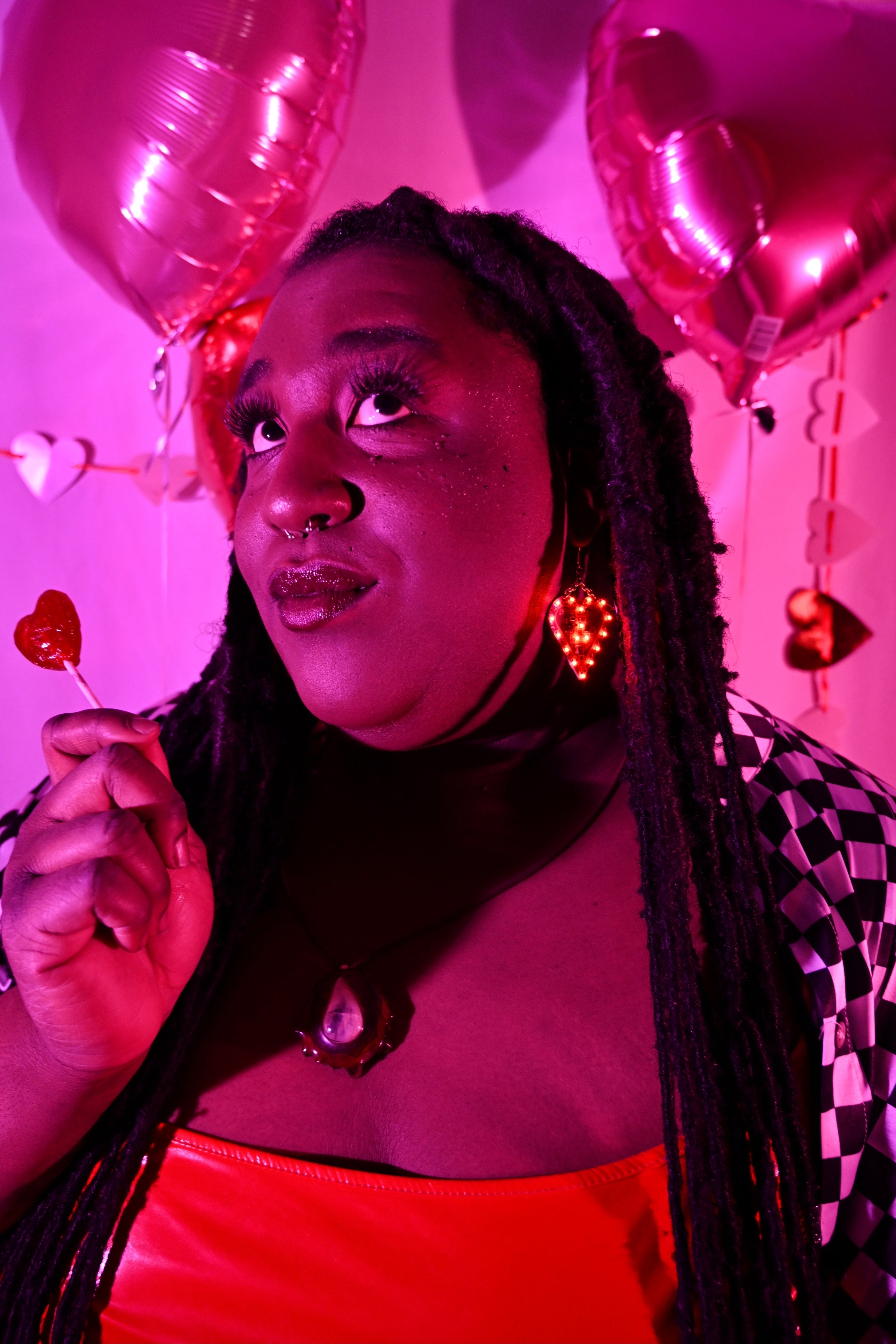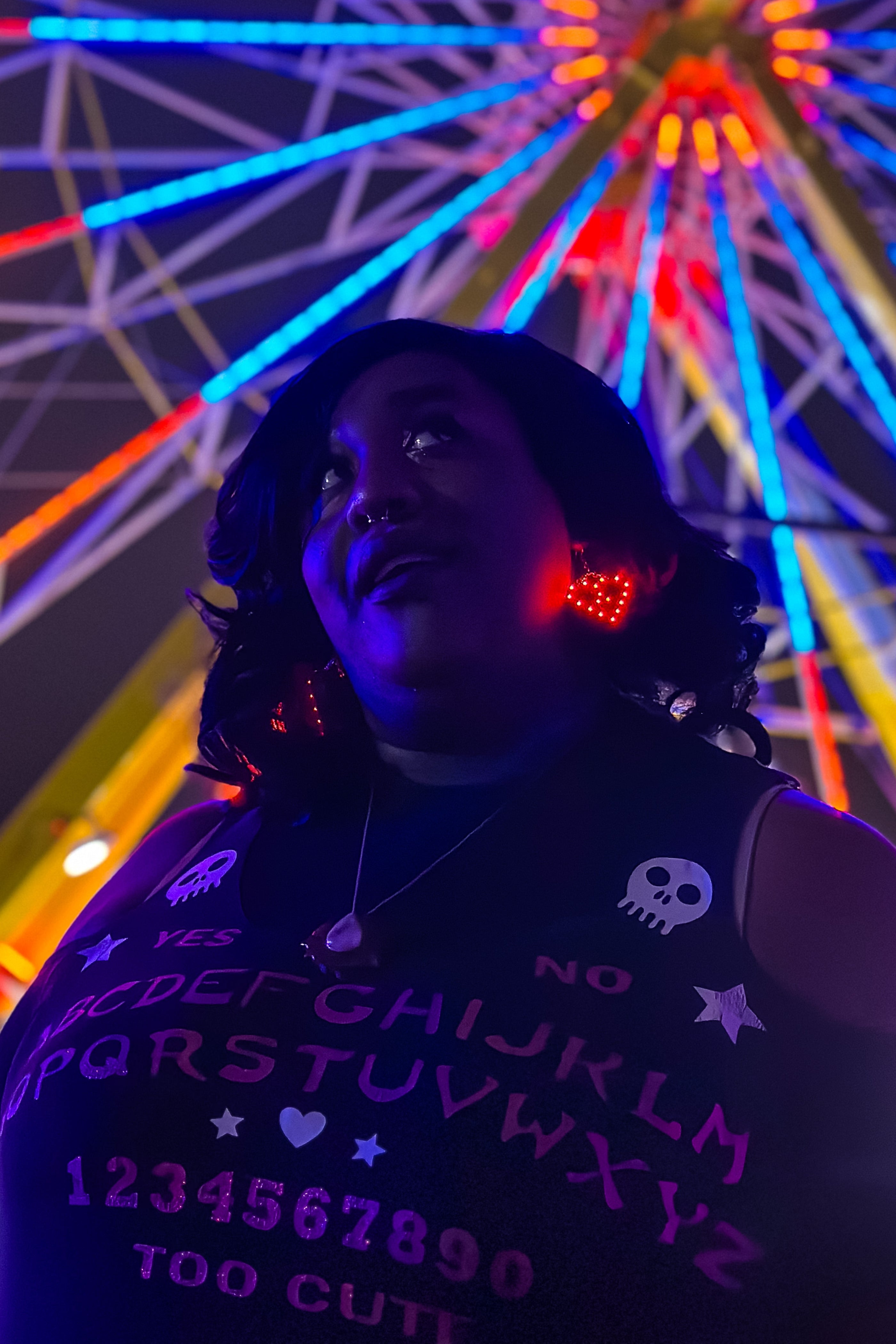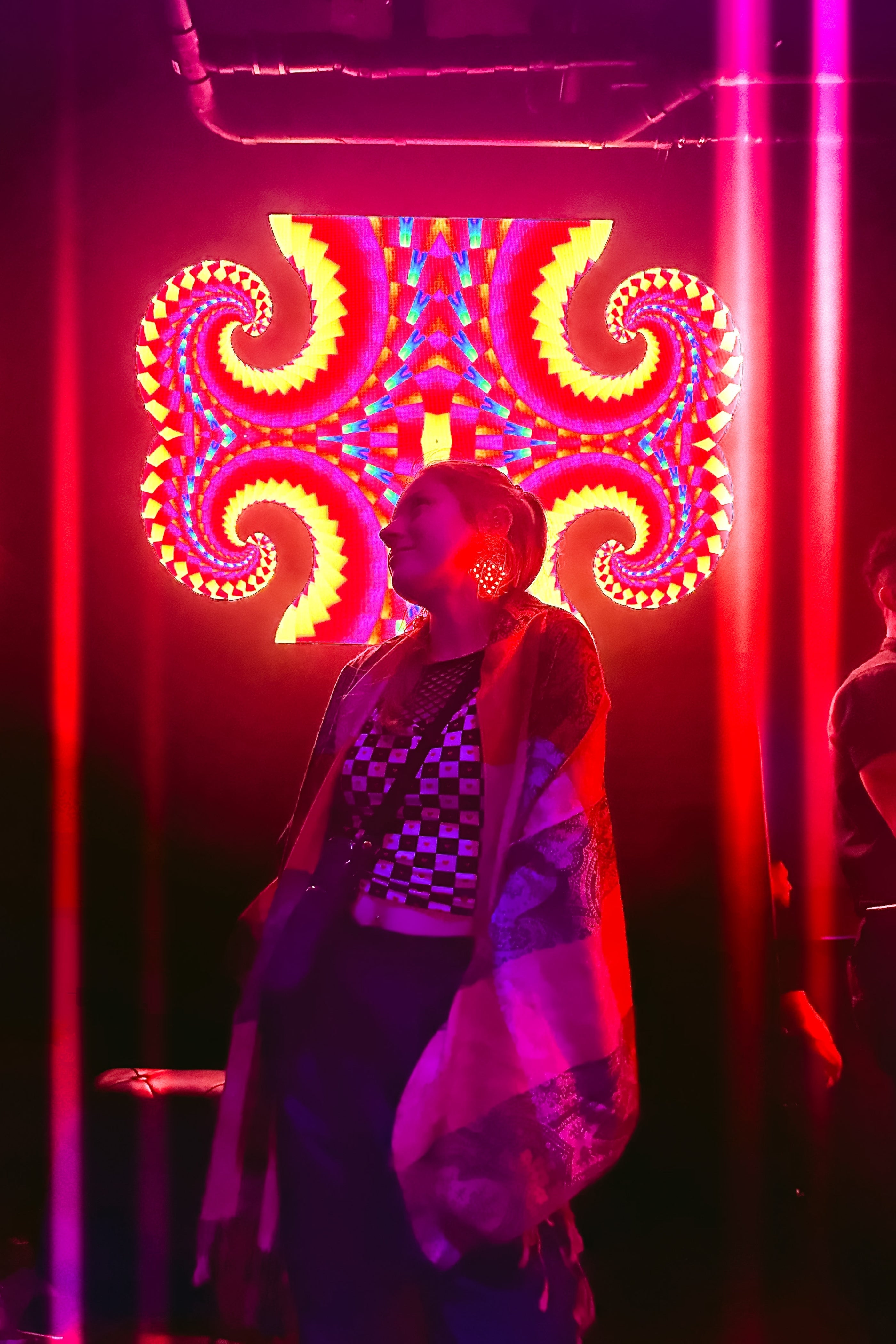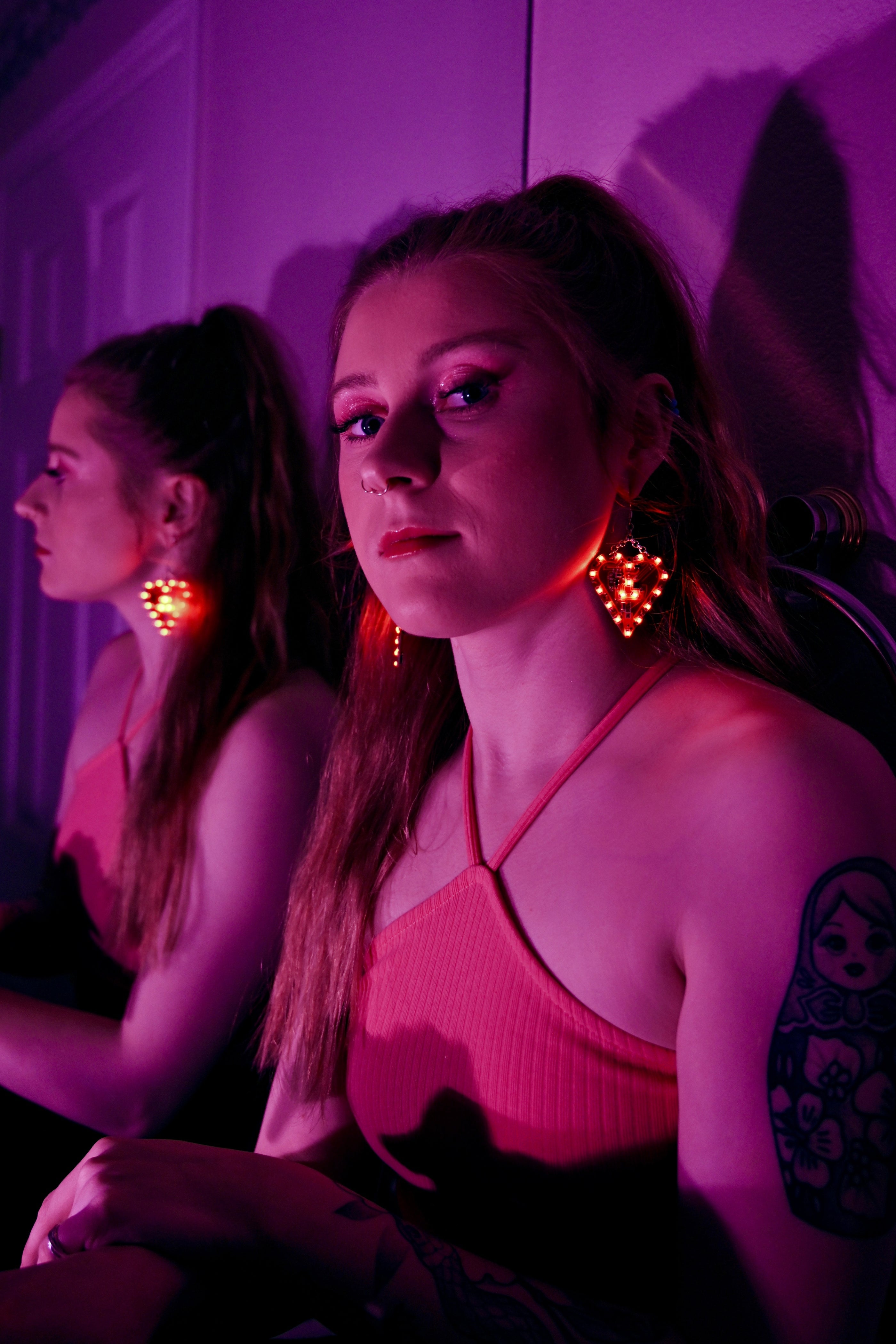 Beating Heart Hair Clip ♡ (Sound Reactive, Heart Shaped Red LED Hair Clips)
---
These brand new earrings will dance to the beat of the music -- and your heart. If you are heading out to a festival, party, rave, or anyplace you want to set the mood, these earrings are the perfect way to keep everyone looking at you, whether it's the admiring crowd, or the eye of your future beau.

Available as earrings as well - shop LED Heart Earrings.

• 17 tiny, red LEDs on each heart
• Black double-prong hair pin
• 1 button on each earring to change pattern
• 4 patterns: 3 sound-reactive and 1 non-sound reactive
• On/Off switch
• 1 battery needed
• Hours of battery life
• Batteries included

Size: 1.5" x 1.75" inches (3.8 cm x 4.2 cm)
Batteries included: CR2032 coin batteries

• LED Heart Clip
• Extra Batteries
• Quick Start Guide & Manual QR Code to download
Q - Do they have more than one pattern?
A - Yes! They have four patterns, 3 of which respond to sound, so they are always in sync with the beat.

Q - How long do they last?
A - In our testing, they went over 24 continuous hours on a single battery.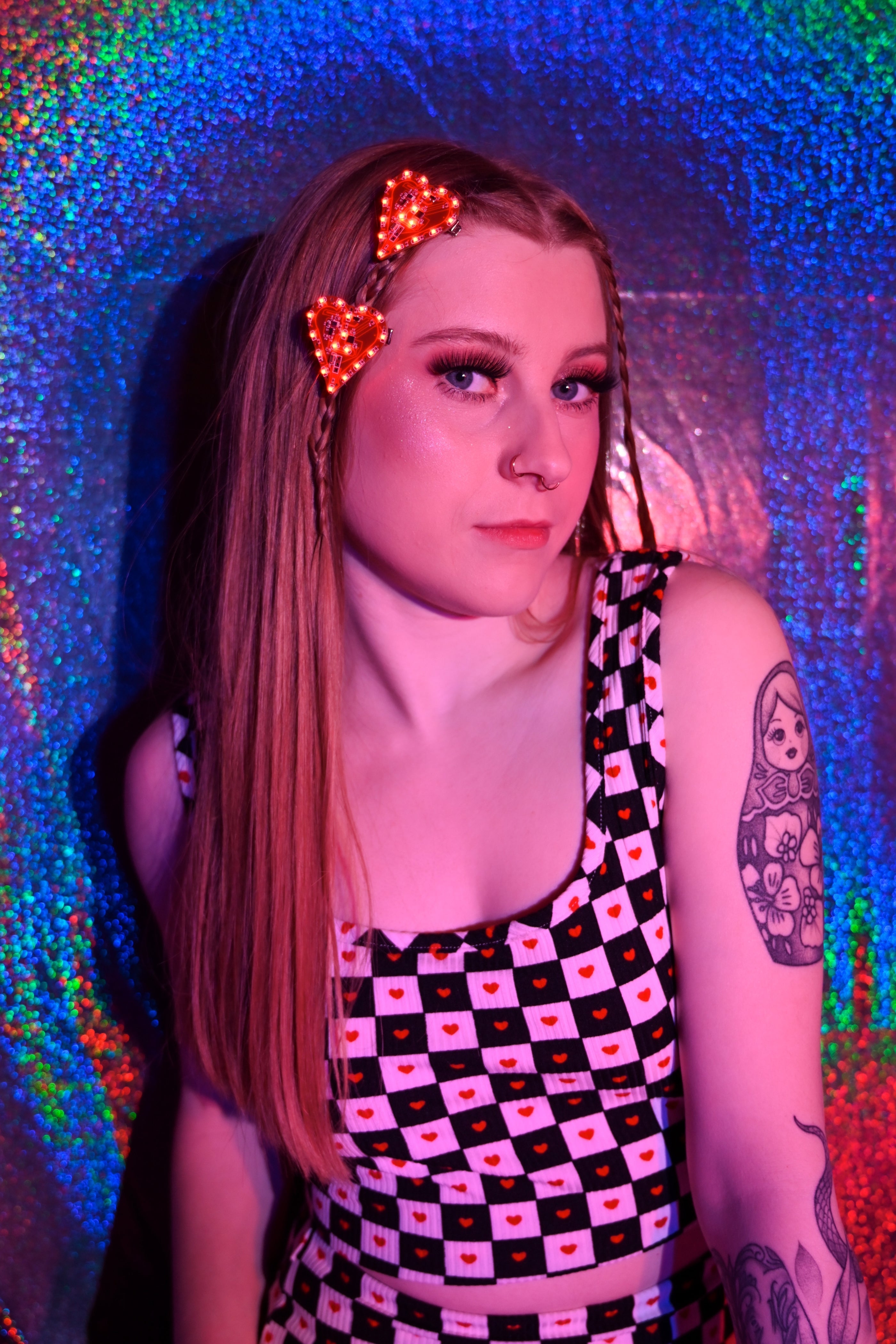 This product has no reviews yet.