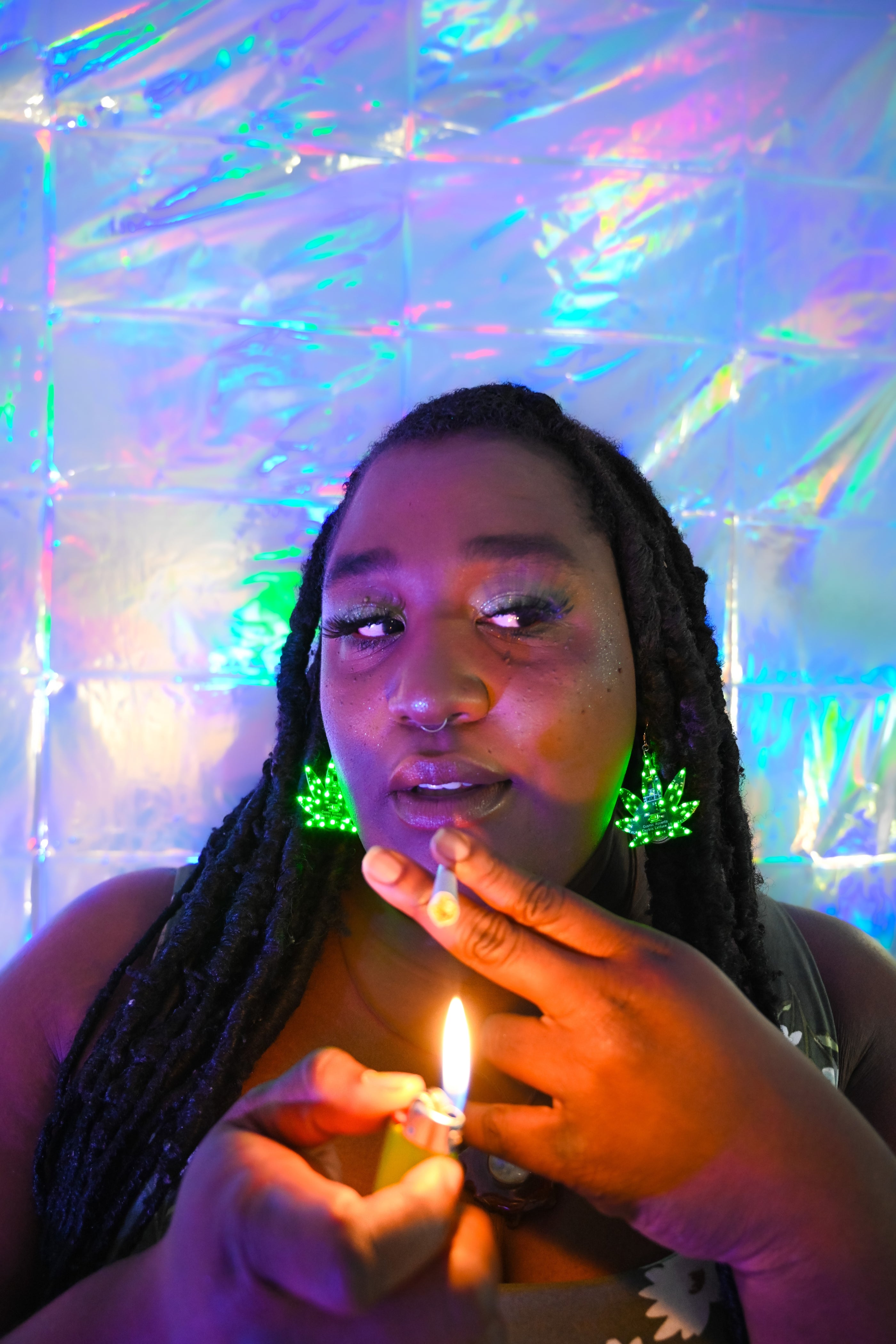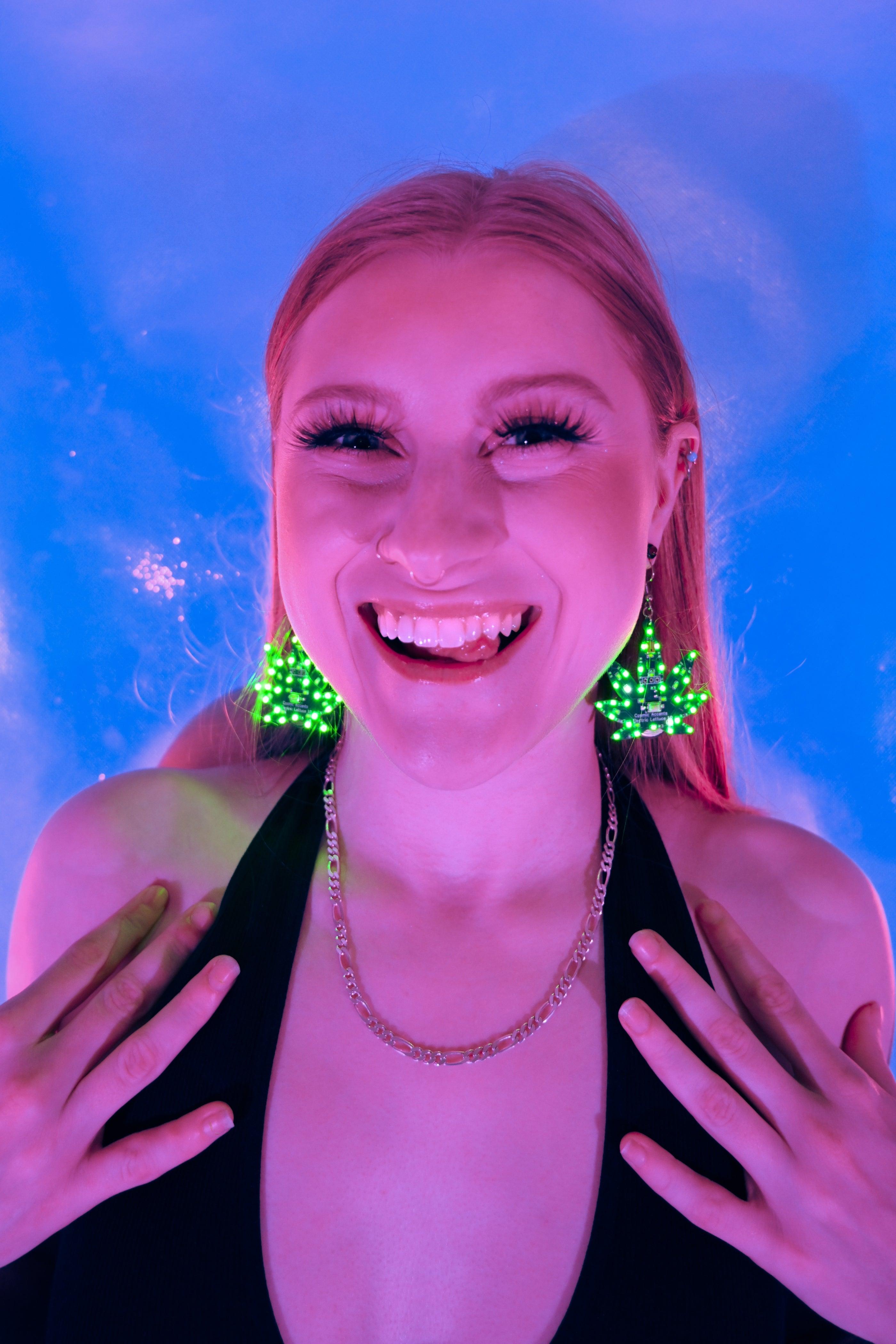 Spark conversations wherever you go with
Electric Lettuce
Featuring dual green & white LEDs, our newest earrings will light up your style wherever you venture.
shop now
sound-reactive led jewelry •
Glowing Glam: Discover LED Earrings
View all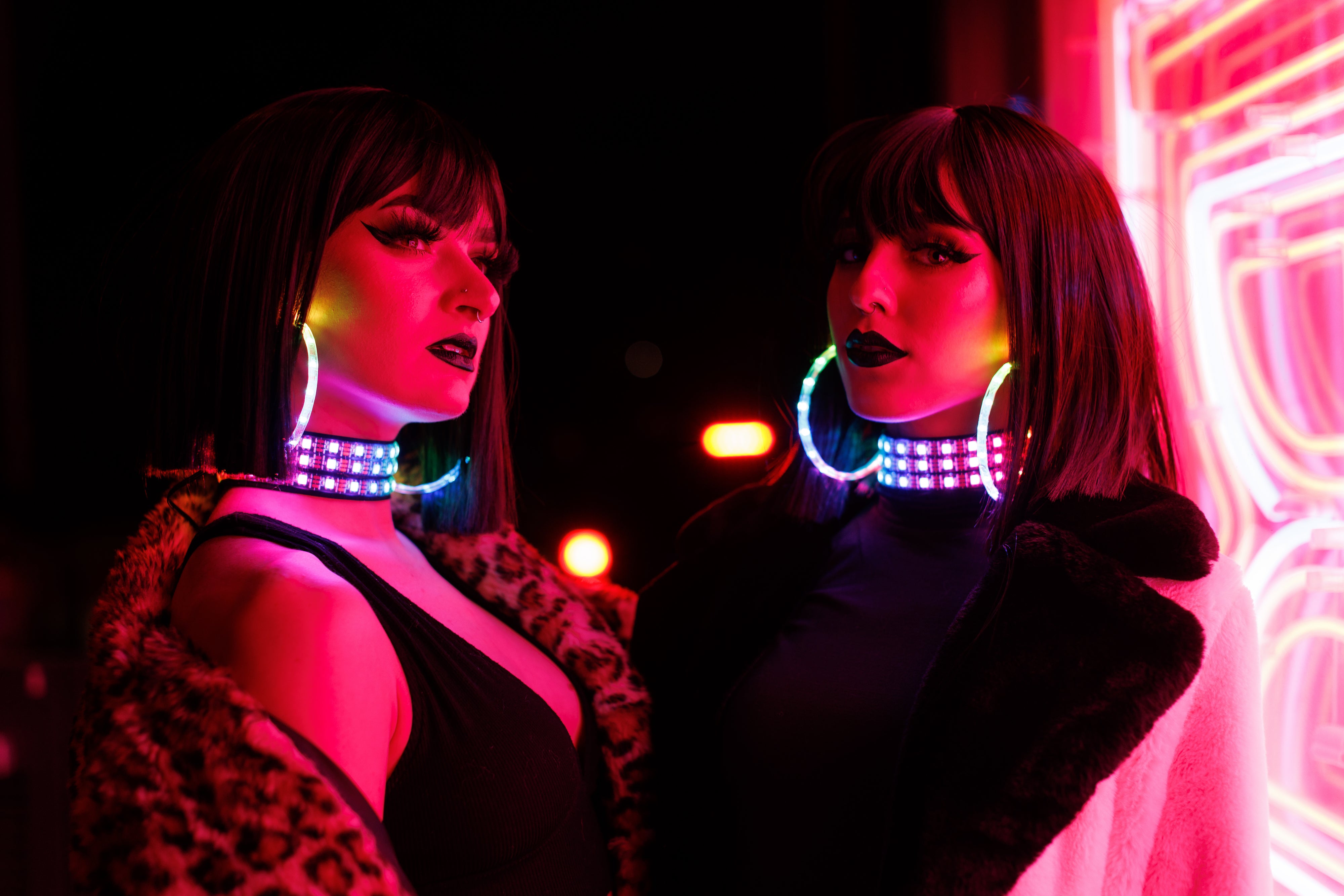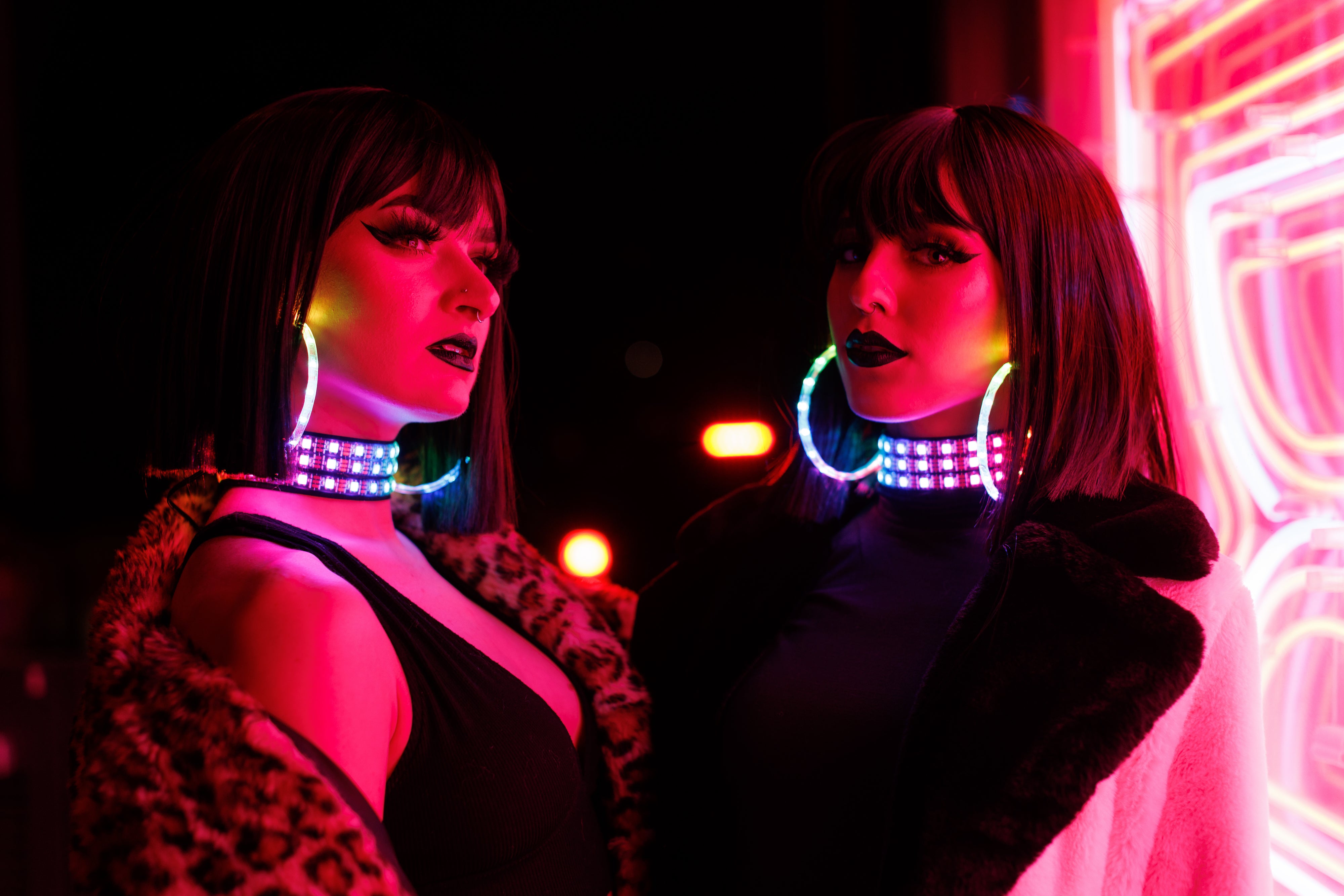 LED Choker Necklace
Pair it with our LED Earrings or wear it separately!
LED Hoop Earrings
The accessory that started it all. Our LED Hoop Earrings are powered by our CosmicAccents Battery Pack and lasts for hours! She's rave ready.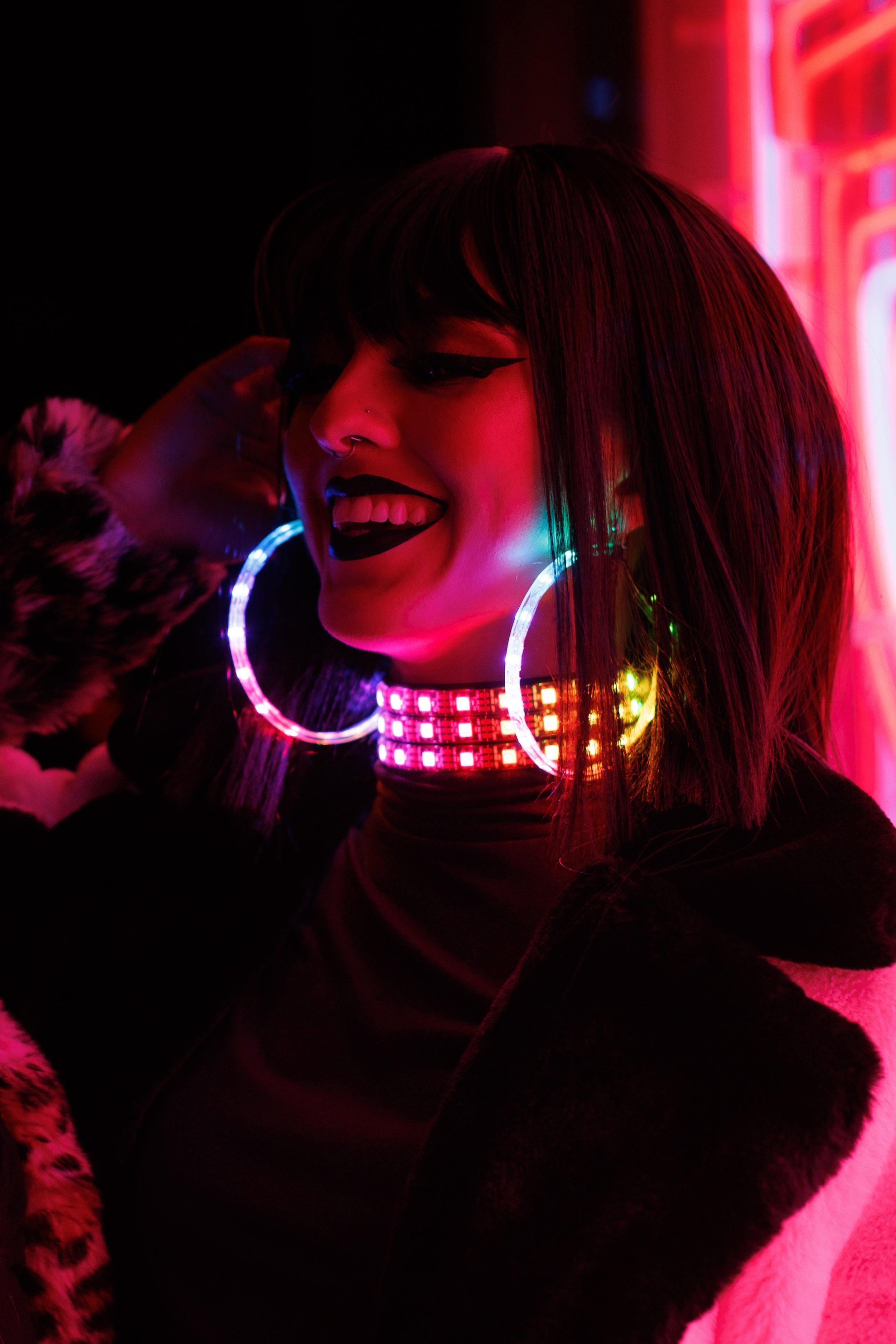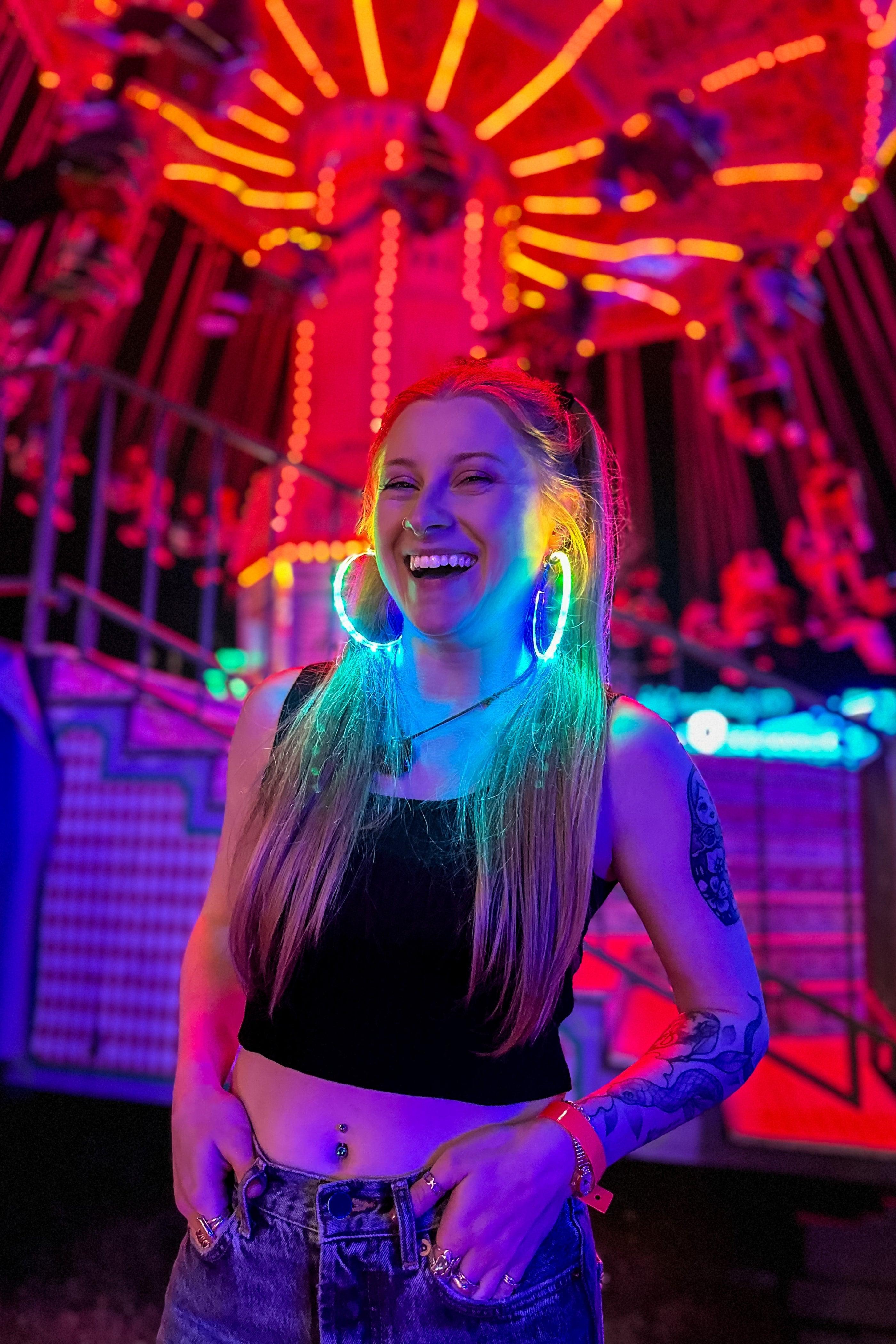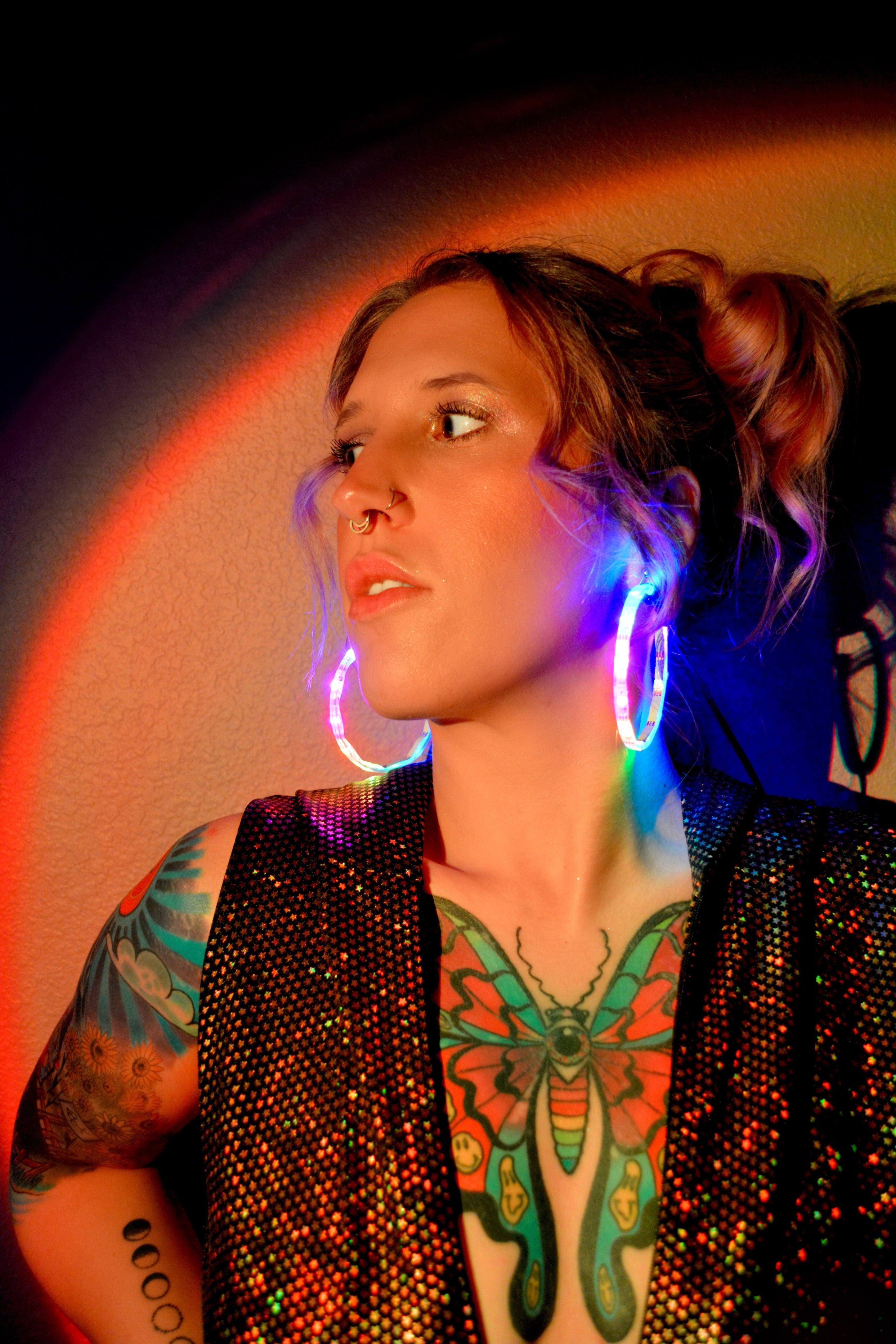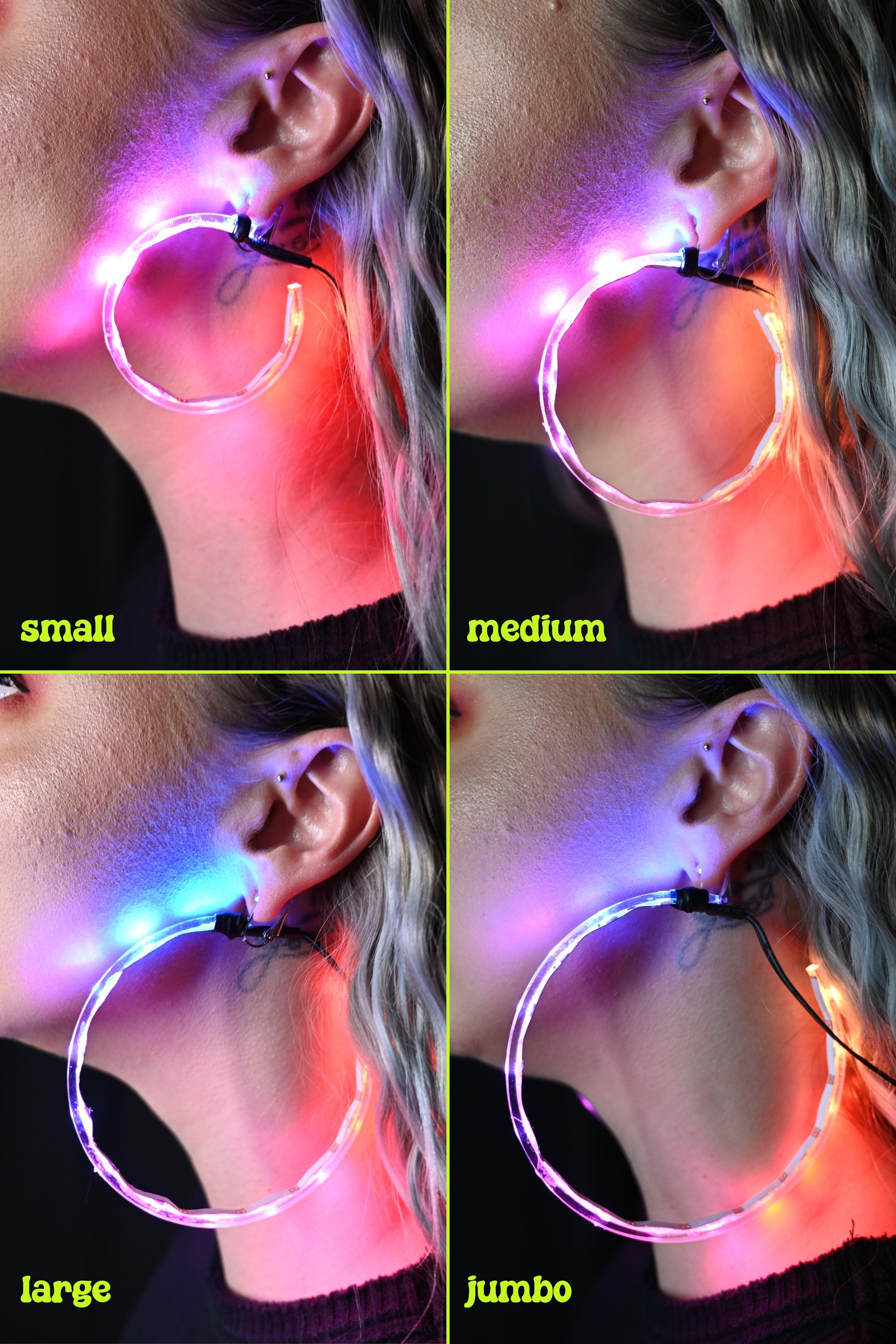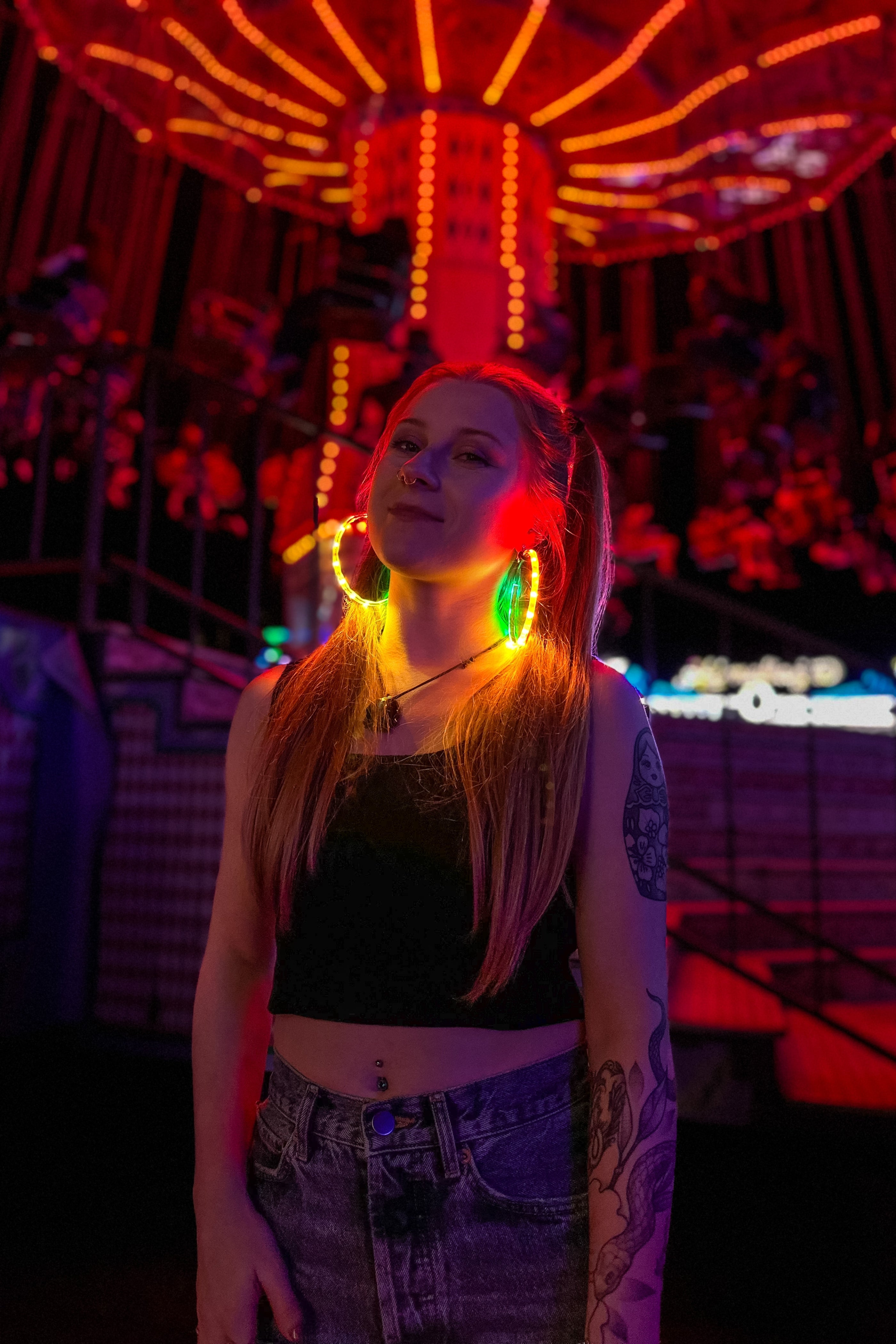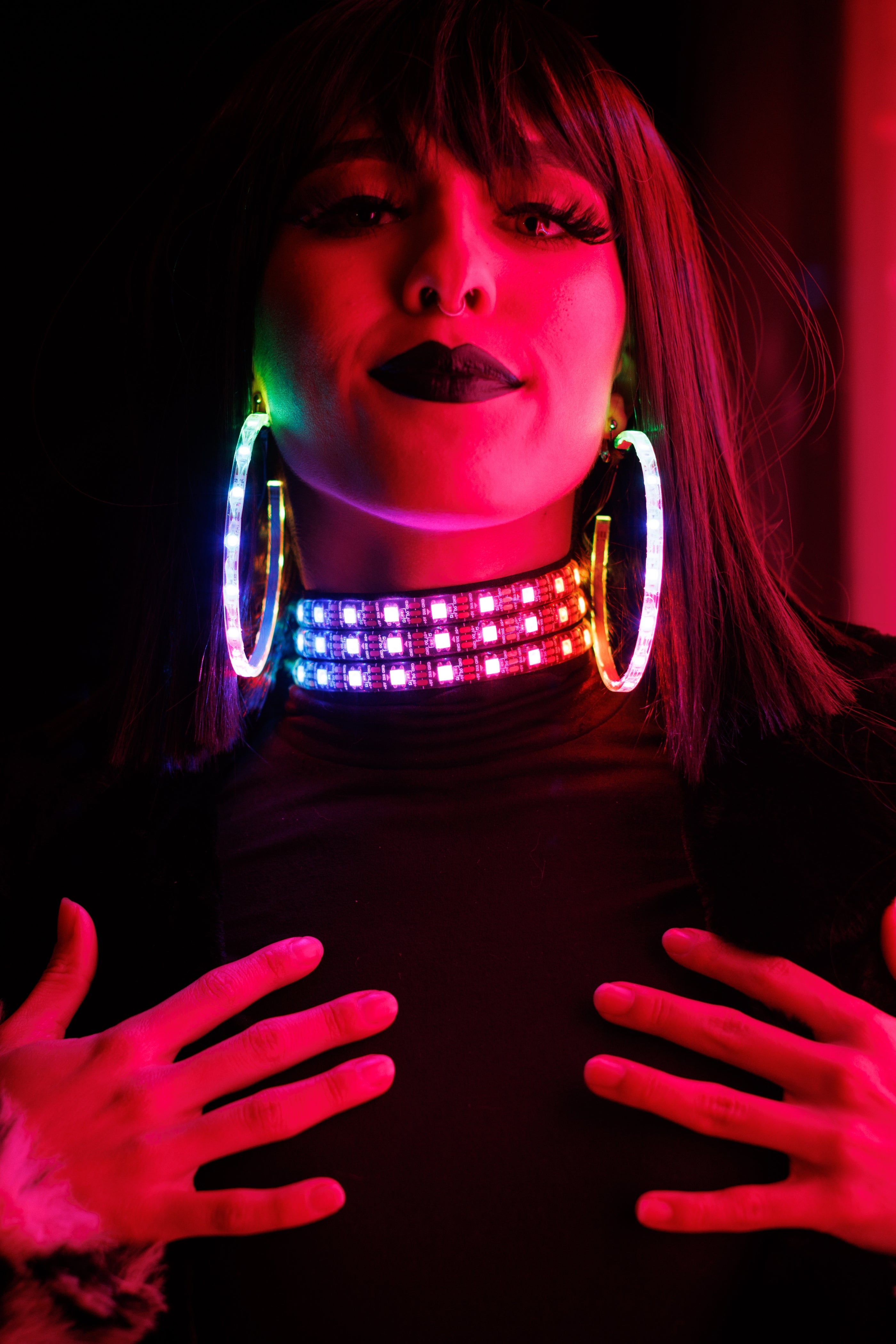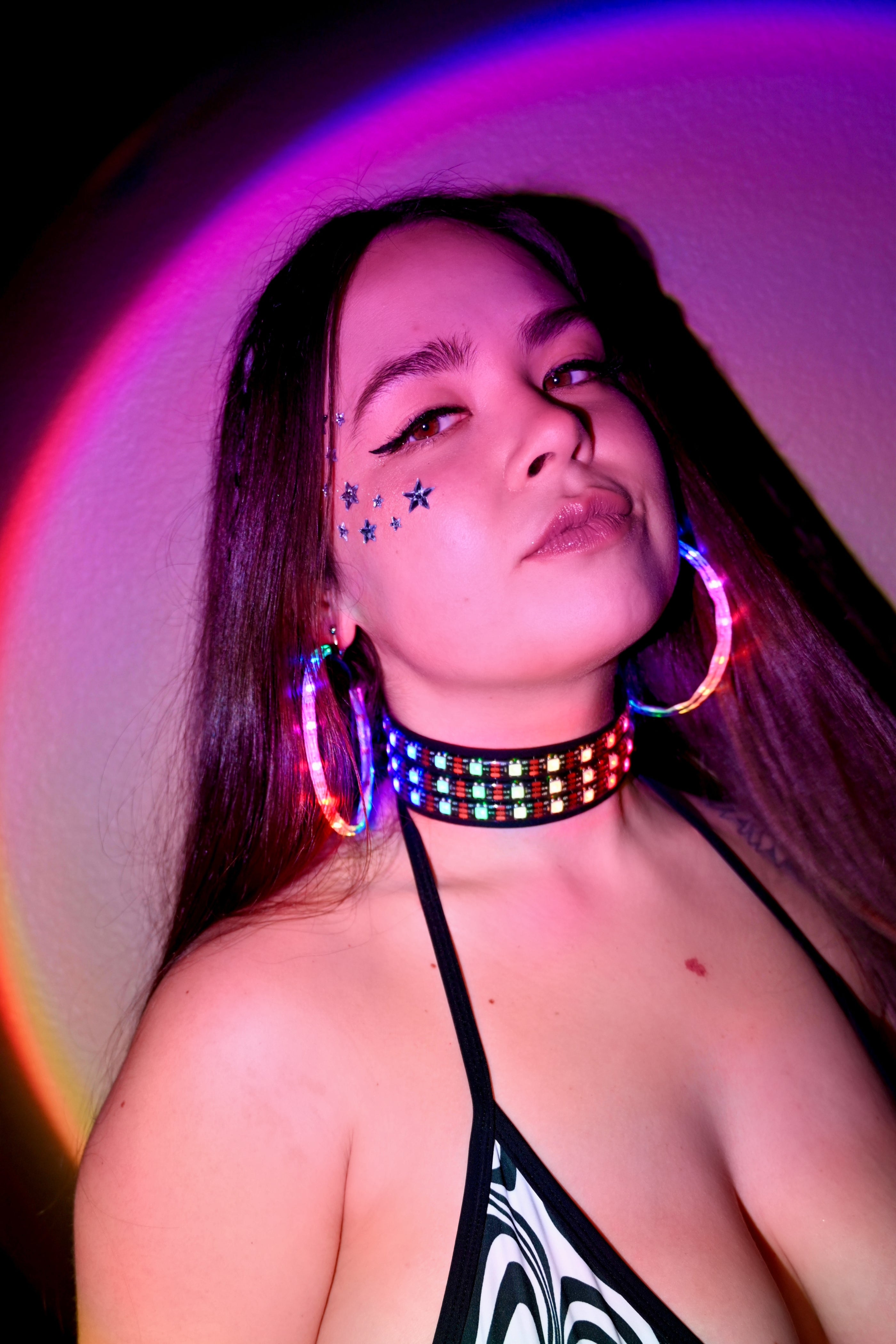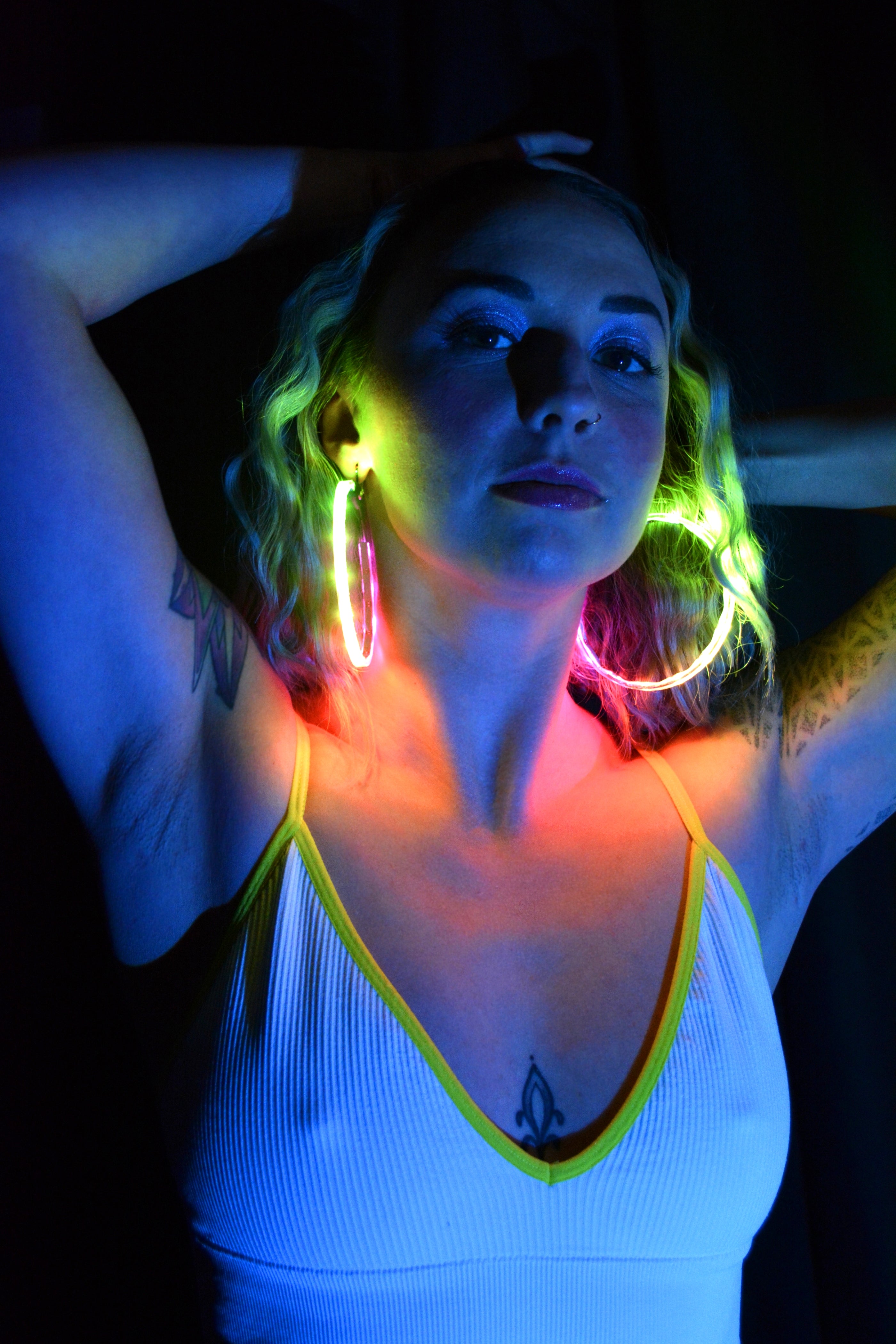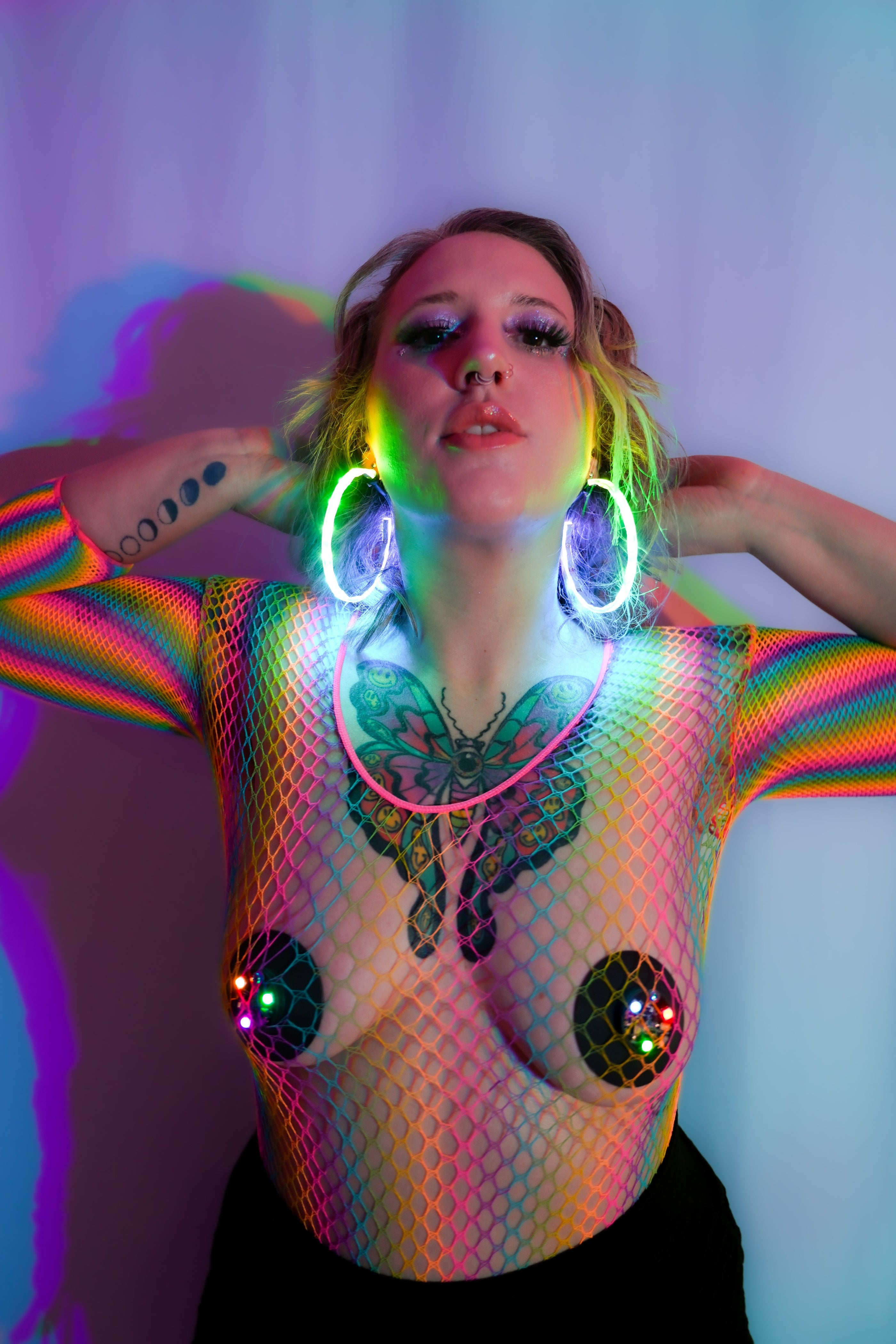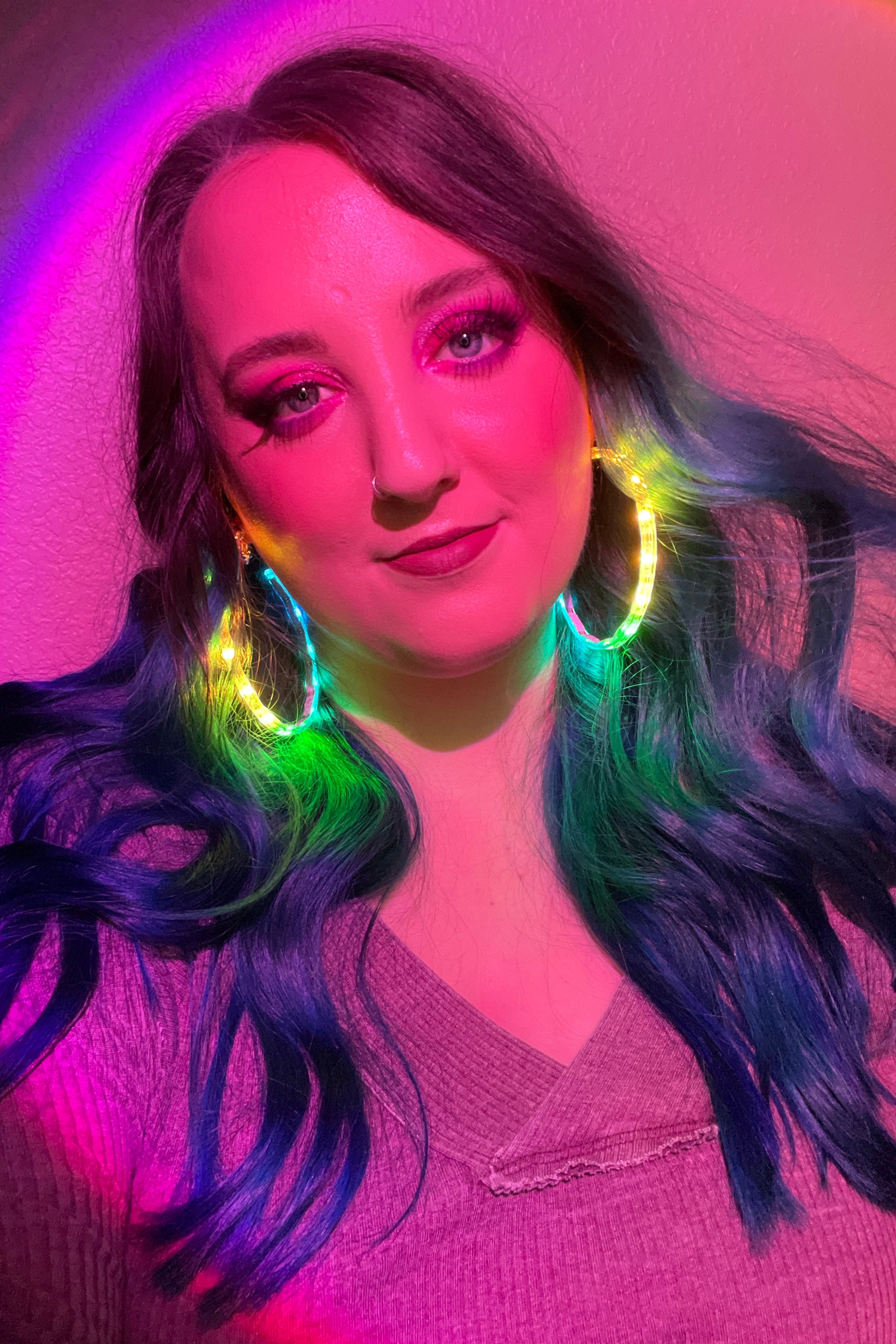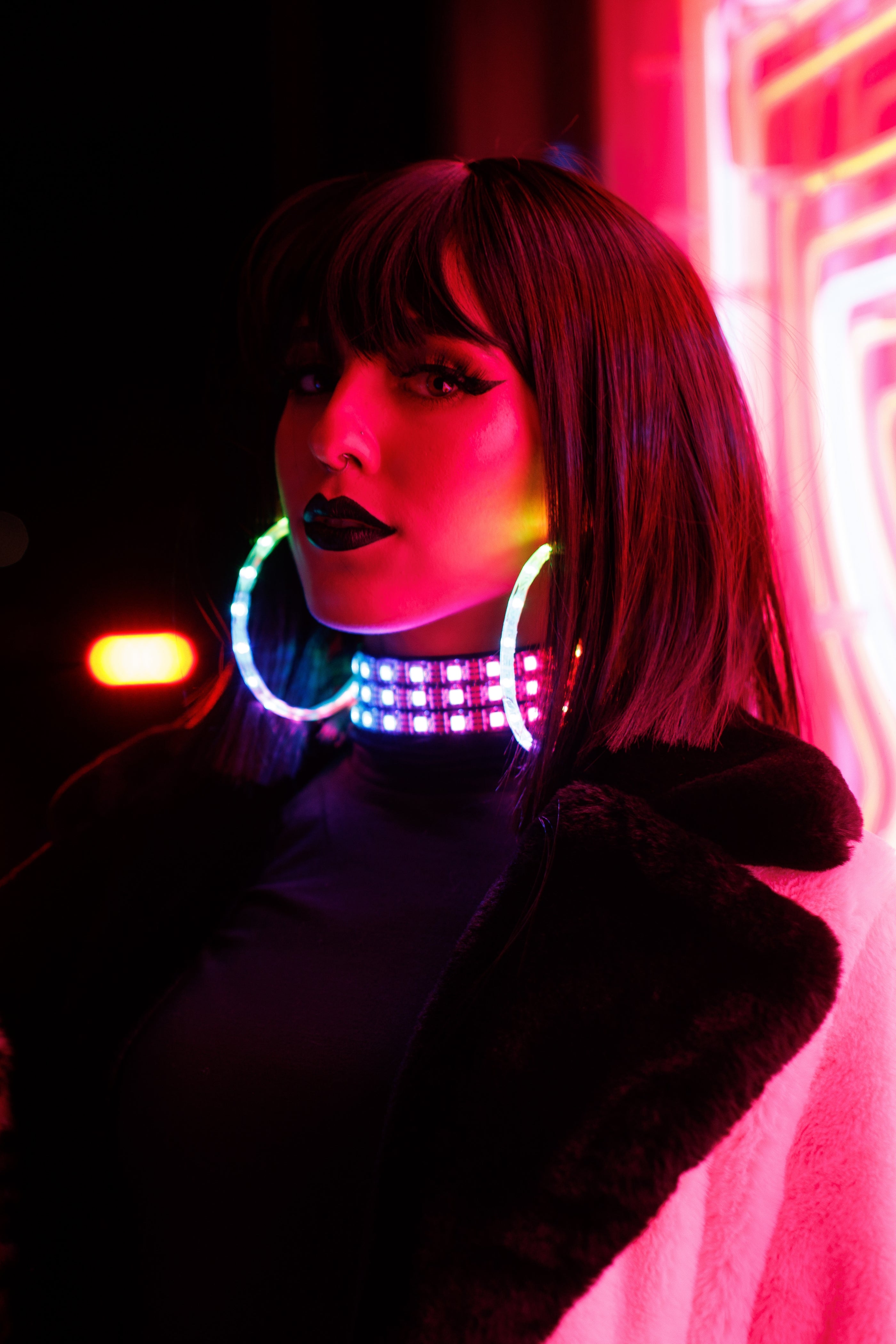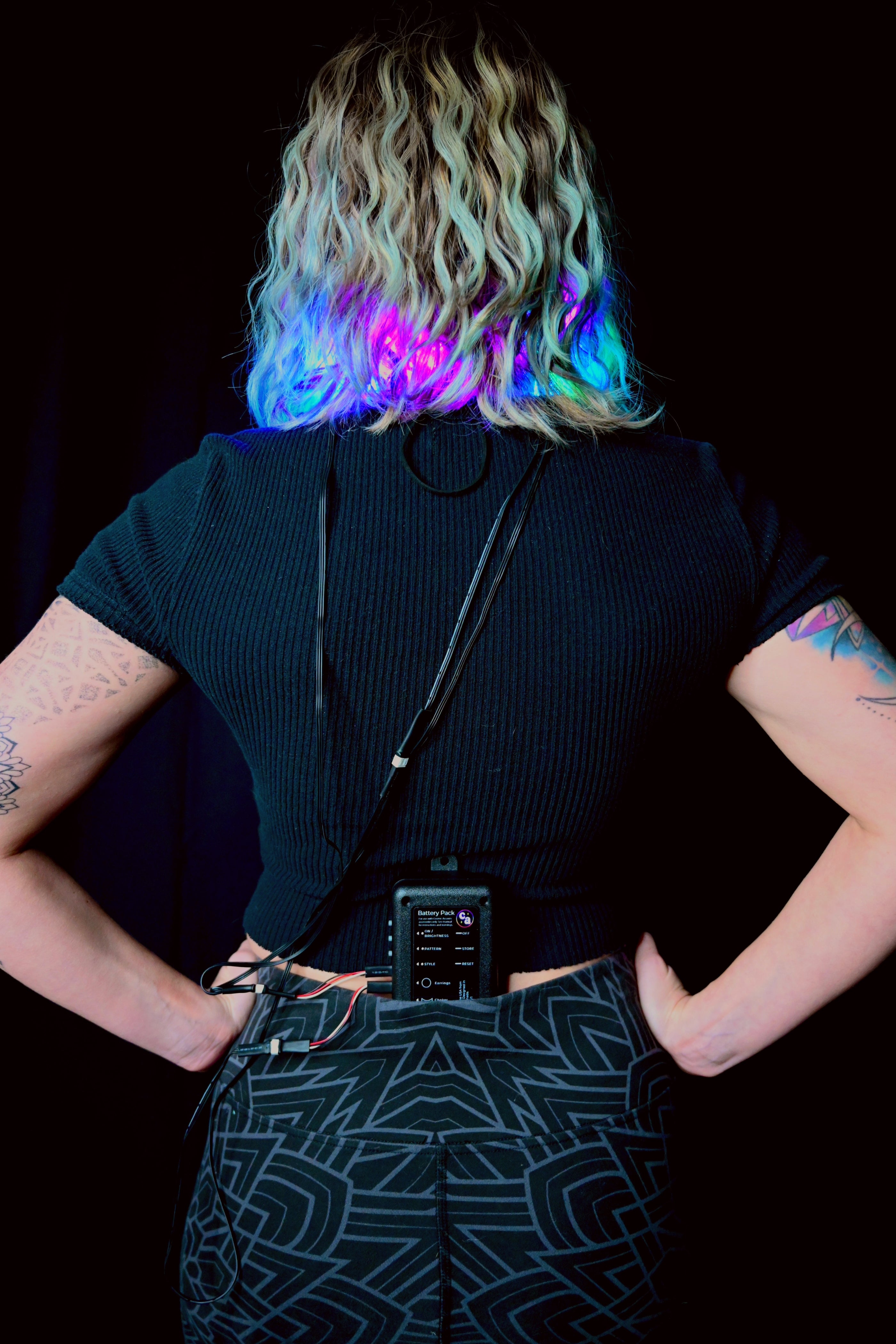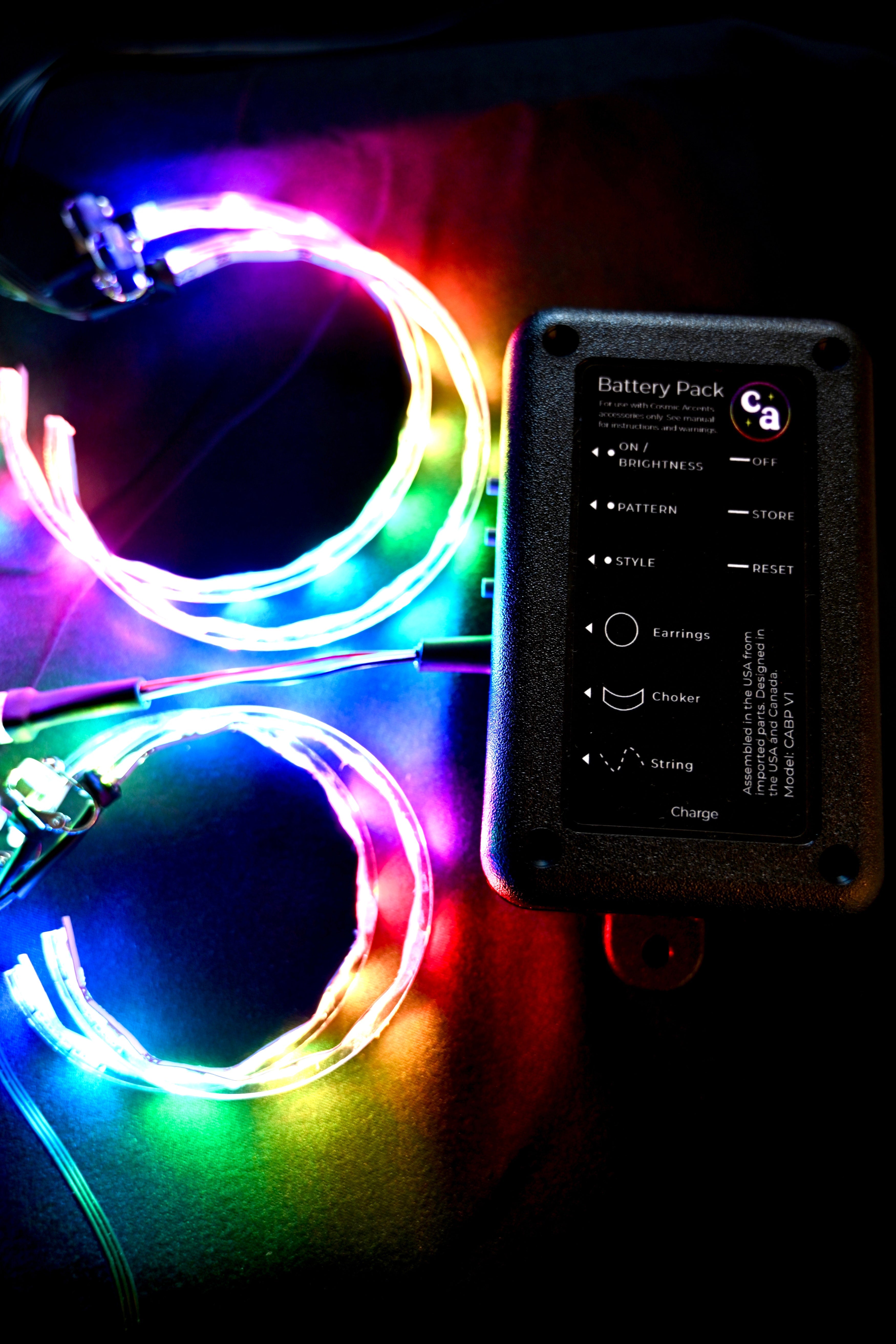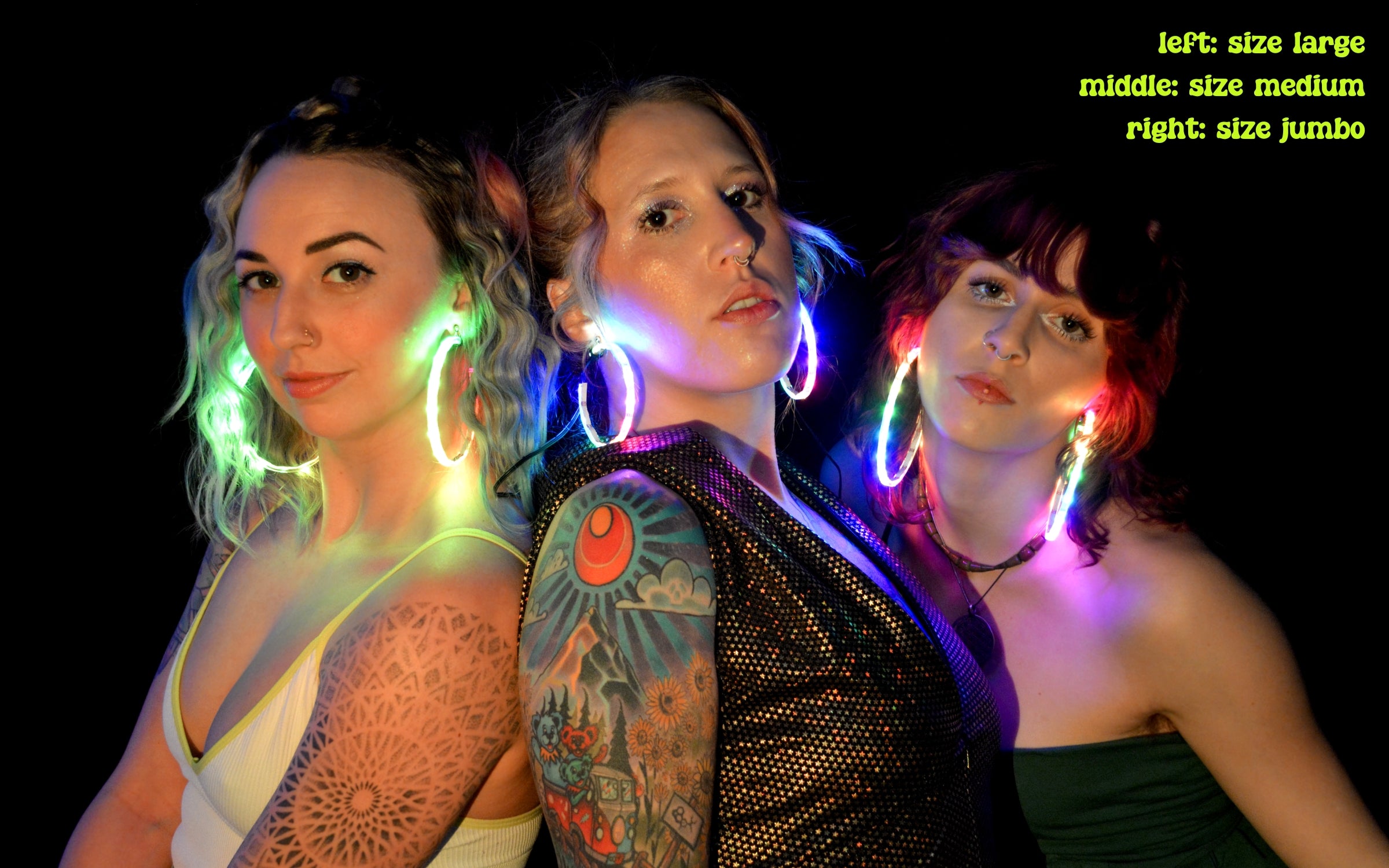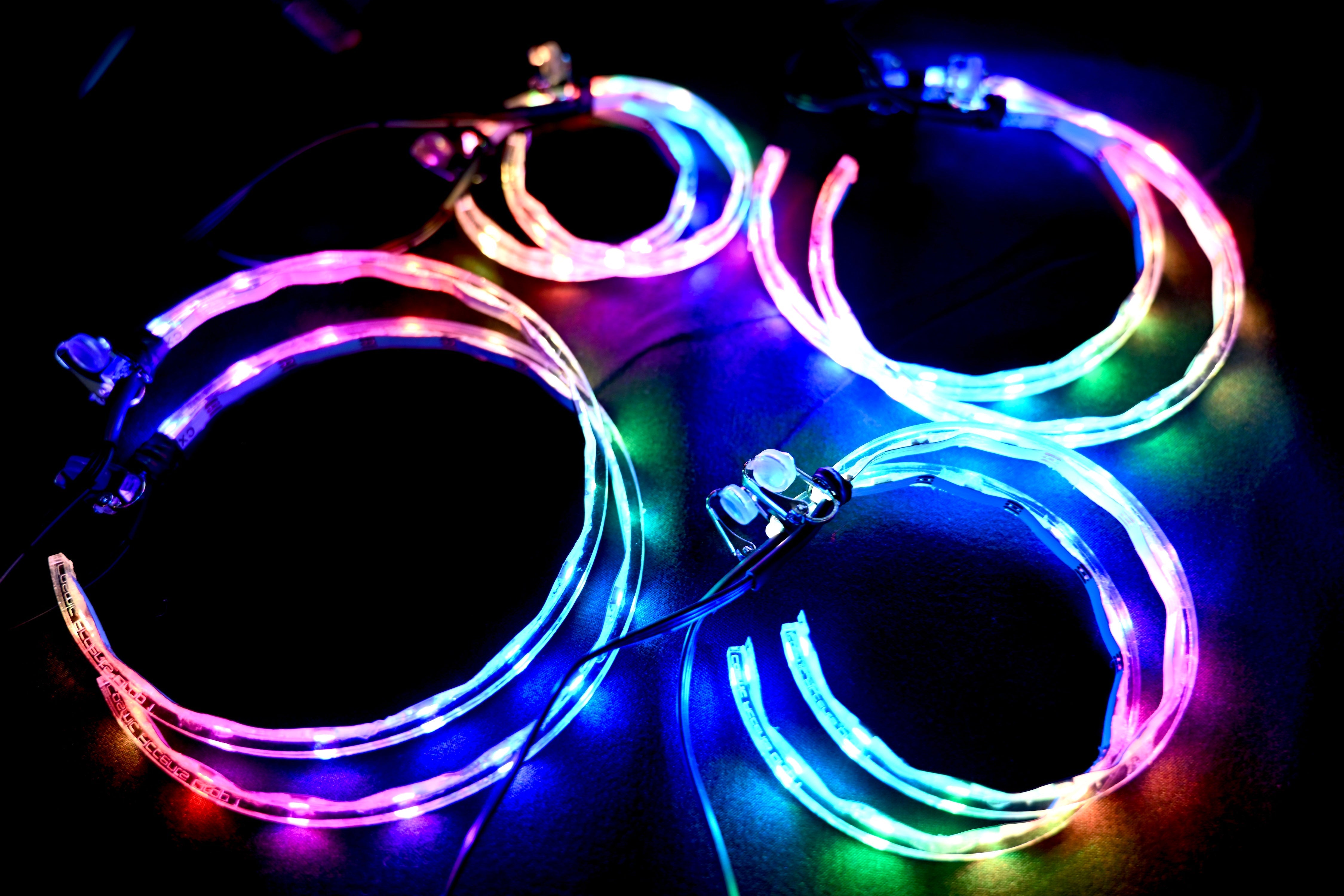 Looking for an accessory that really sparkles? These LED Clip-On Hoop Earrings are perfect for you. Flashy and fun, these battery-powered earrings will give you hours of bright, colorful light. Add some sizzle to a night out on the town, or your next festival —no matter the occasion, these earrings will light up your night.

These earrings are powered and controlled by a separate battery pack which is included. The battery pack can also power our choker necklace, and coordinate looks between the two.

Just want the choker? Click
here.