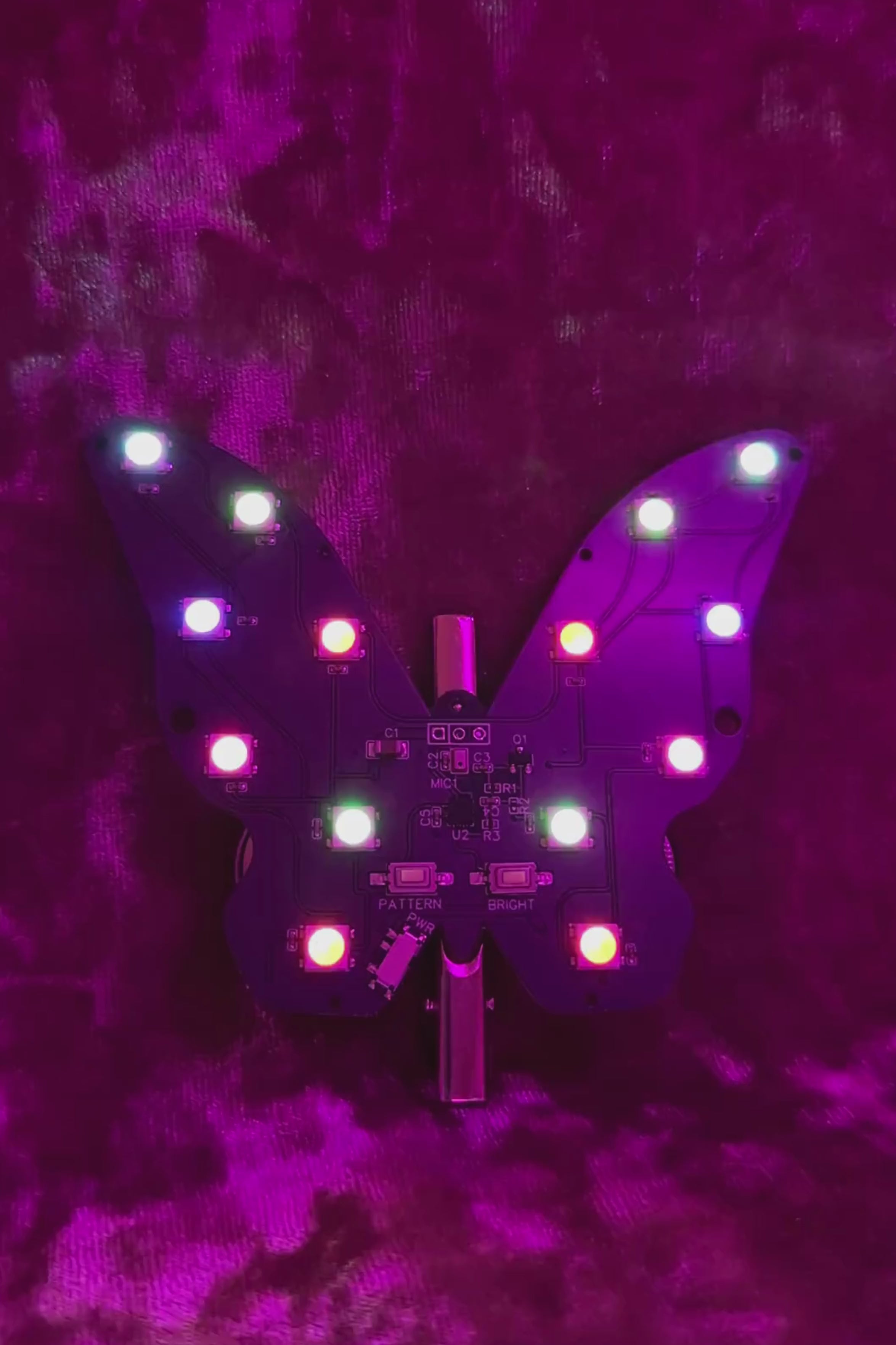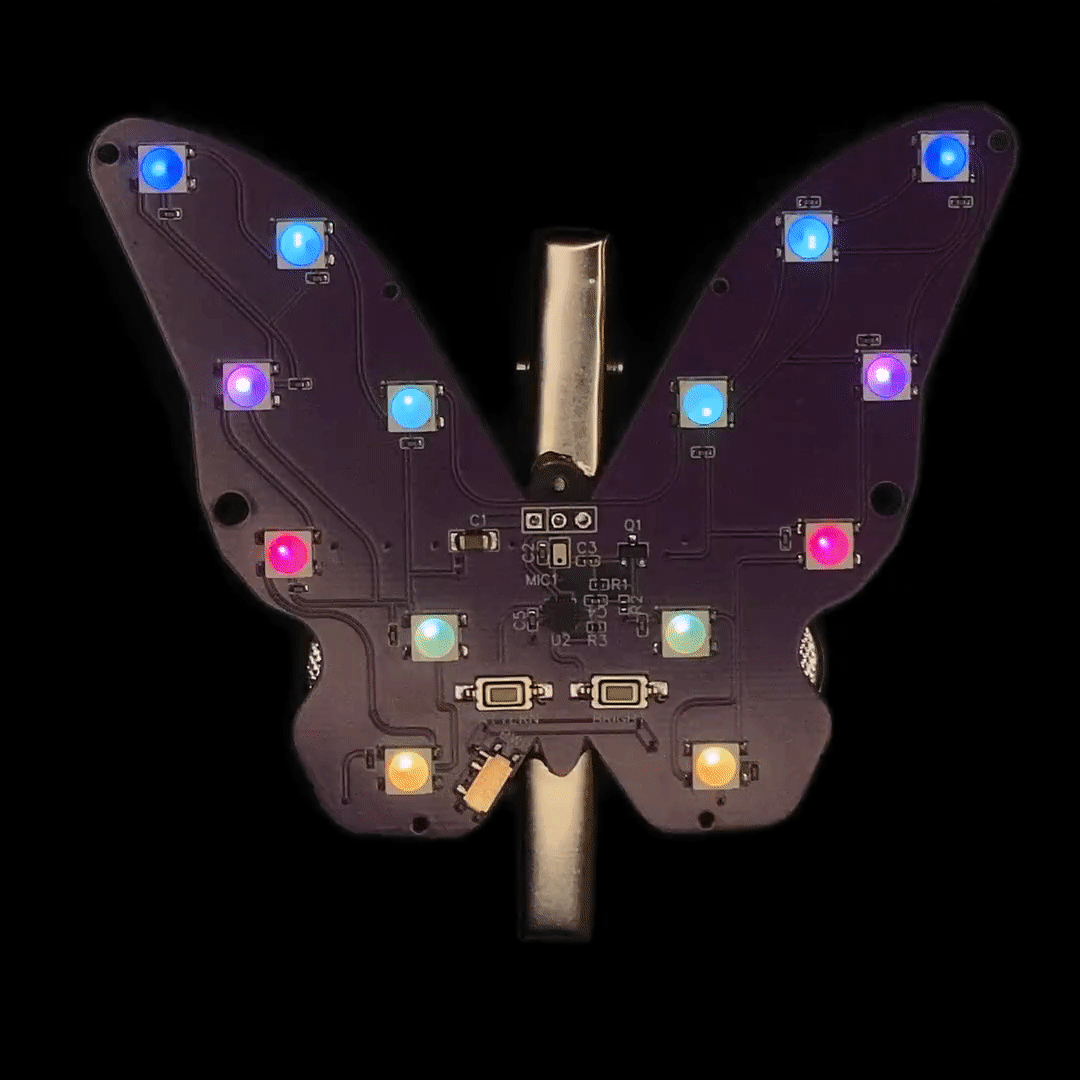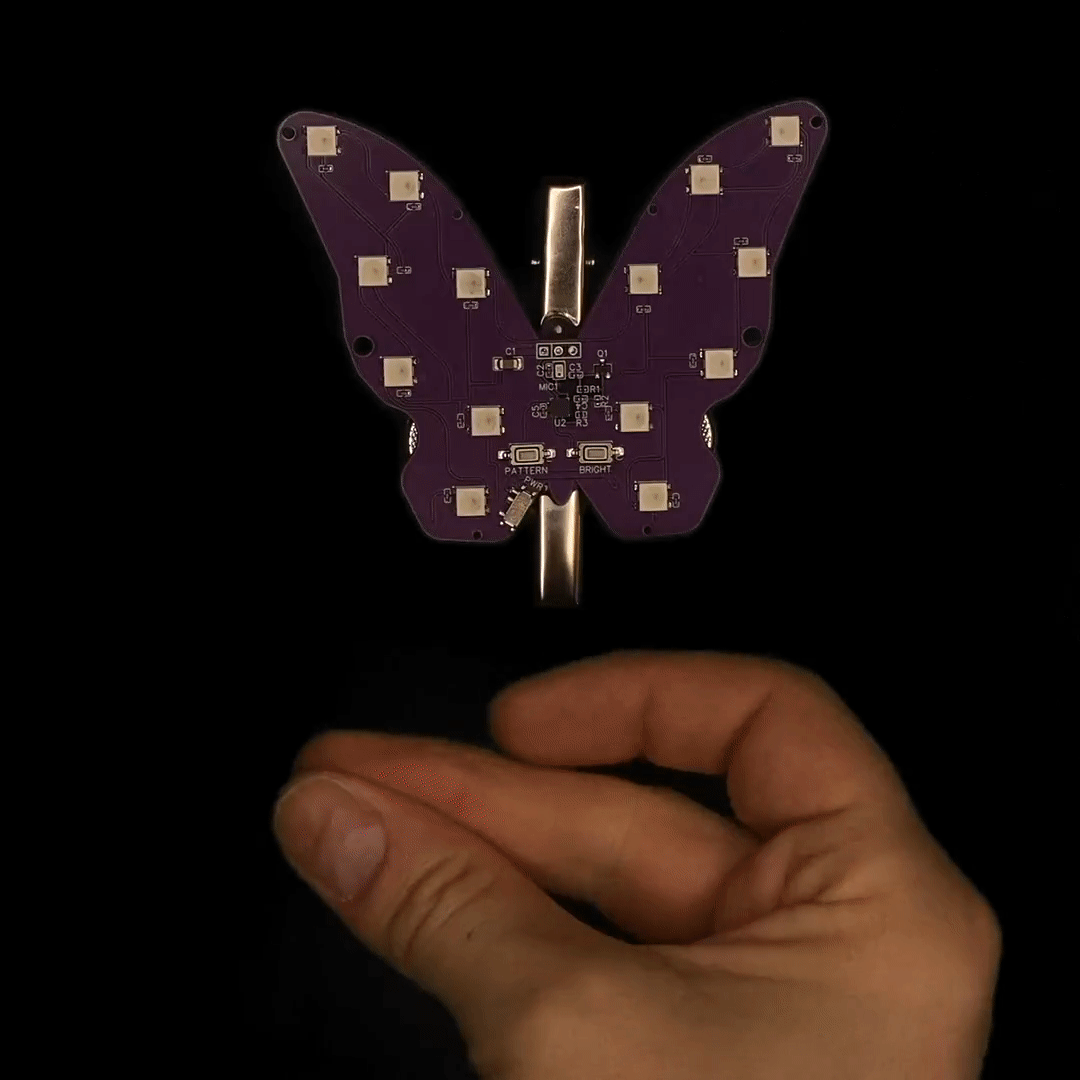 Swallowtail Butterfly Clip (Sound Reactive LED Hair Clip for festivals & raves)
---
This LED Butterfly Clip has 14 full-color LEDs that glitter upon hearing music. This gorgeous clip, inspired by the beauty of nature, will add an extra dose of glitter, glam, and fun to your festival or rave outfit. The sparkling LED light reacts to music, creating a mesmerizing effect as you dance to your favorite songs.
The Swallowtail Butterfly Clip is the perfect accessory for those who want to sparkle and shine. Made with a strong grip, you can use this clip to express your personality at festivals or raves. This item is a great gift for all occasions as it's sound-reactive to music and beats.

This Butterfly Clip is a great accessory for festivals, rave parties, and fun trips! The clip can be adjusted in your hair for an awesome look that fits your style. It's also sound-reactive, so the clip glitters in response to the beat.

• 14 super-bright, full color LEDs
• 3 sound-reactive and 2 non-sound reactive patterns (5 patterns total)
• 2 buttons to select patterns & change brightness settings
• On/Off switch
• 2 batteries needed
• Batteries and Extras included
• 3 hour battery life on default setting
• 1 butterfly-shaped clip with 14 full color, sound reactive LEDs
• Batteries + Extras
• Quick Start Guide & Manual QR Code

Q - Do they have more than one pattern?
A - Yes! They have five patterns, 3 of which respond to sound, so they are always in sync with the beat.

Q - Can you adjust the brightness?
A - Yes! There are 5 brightness settings. Dimmer settings will make the batteries last longer.

Q - How long do they last?
A - In our testing, they go over one four hours in full color. You can also reduce the brightness for much longer wear.
This product has no reviews yet.
This product has no reviews yet.