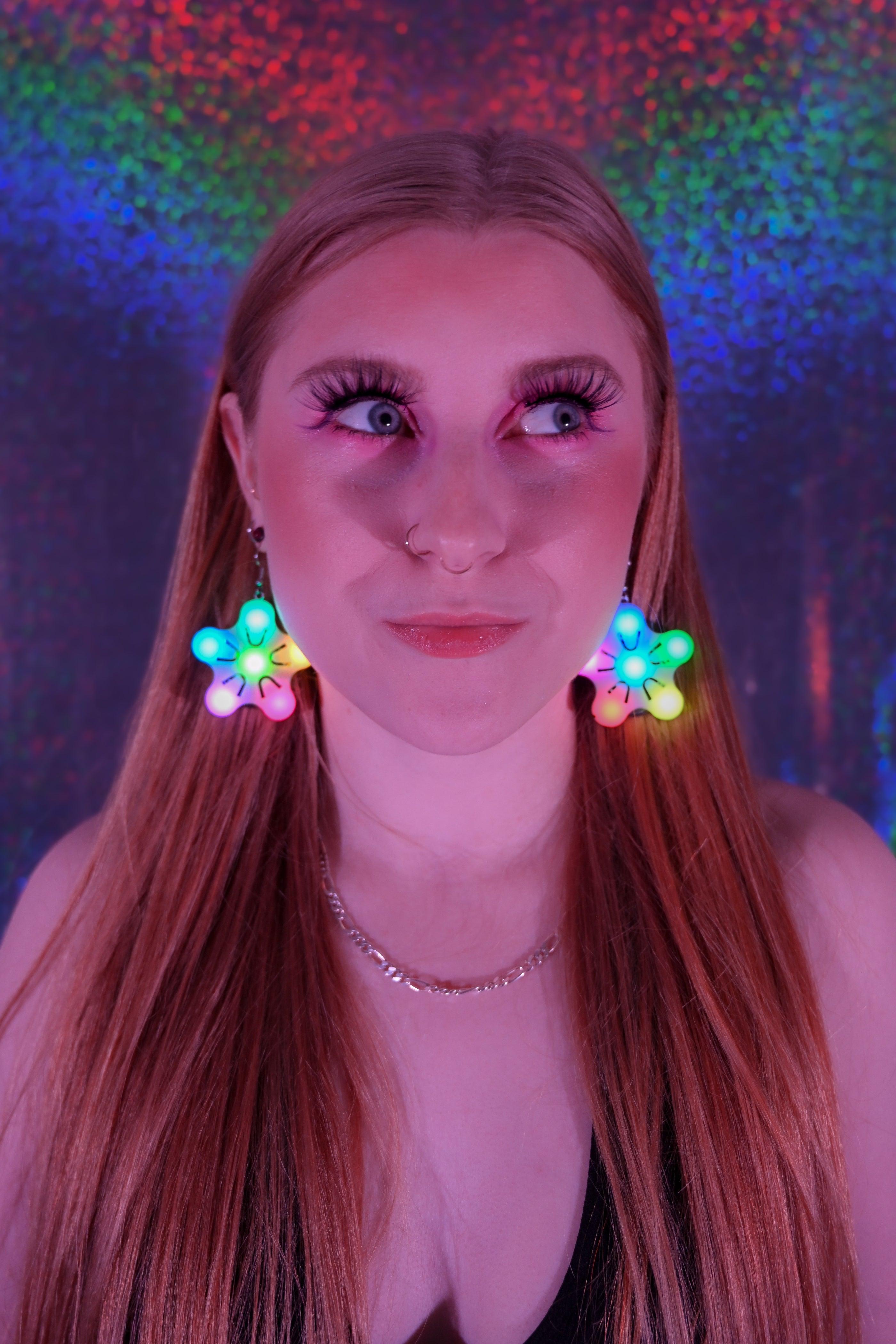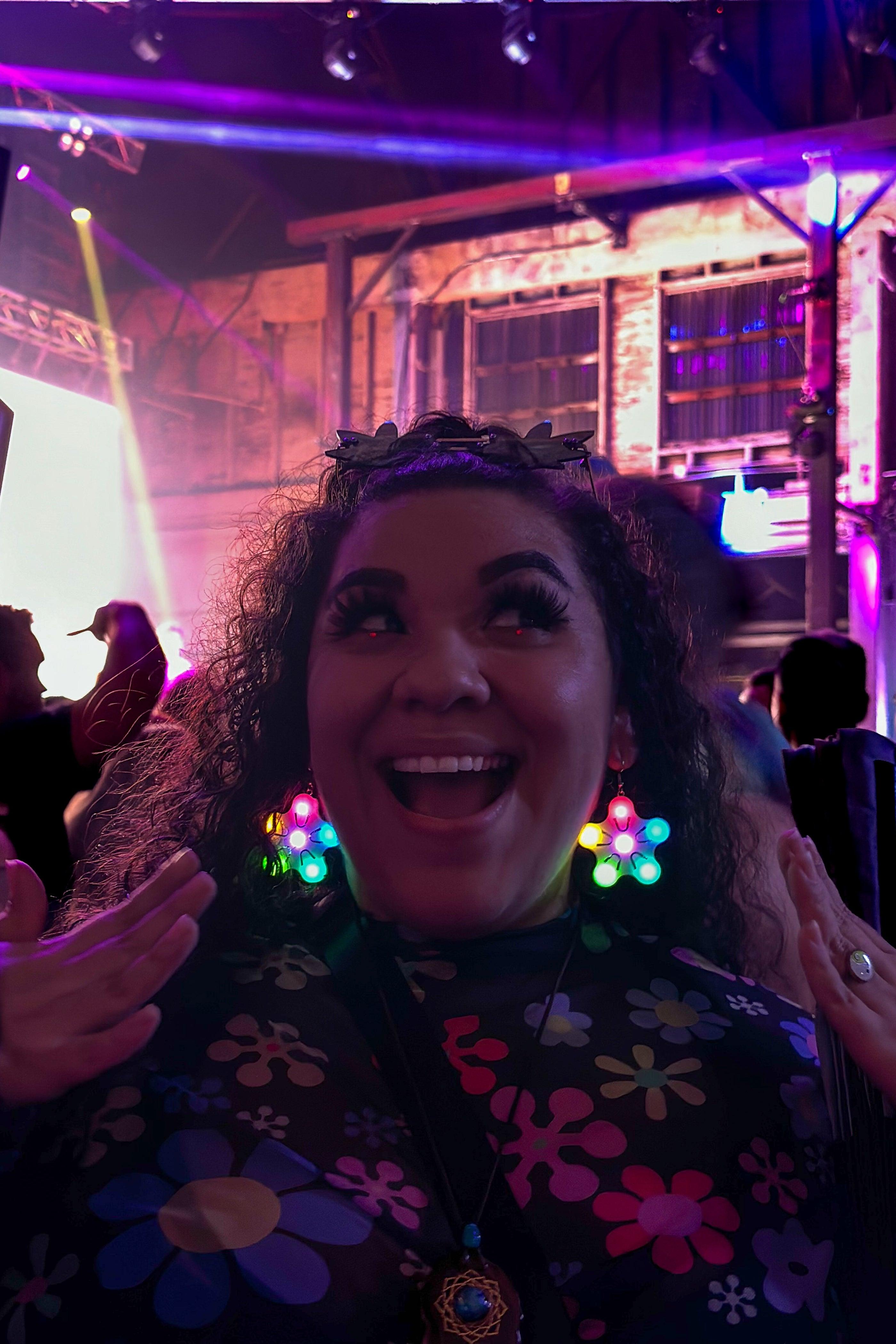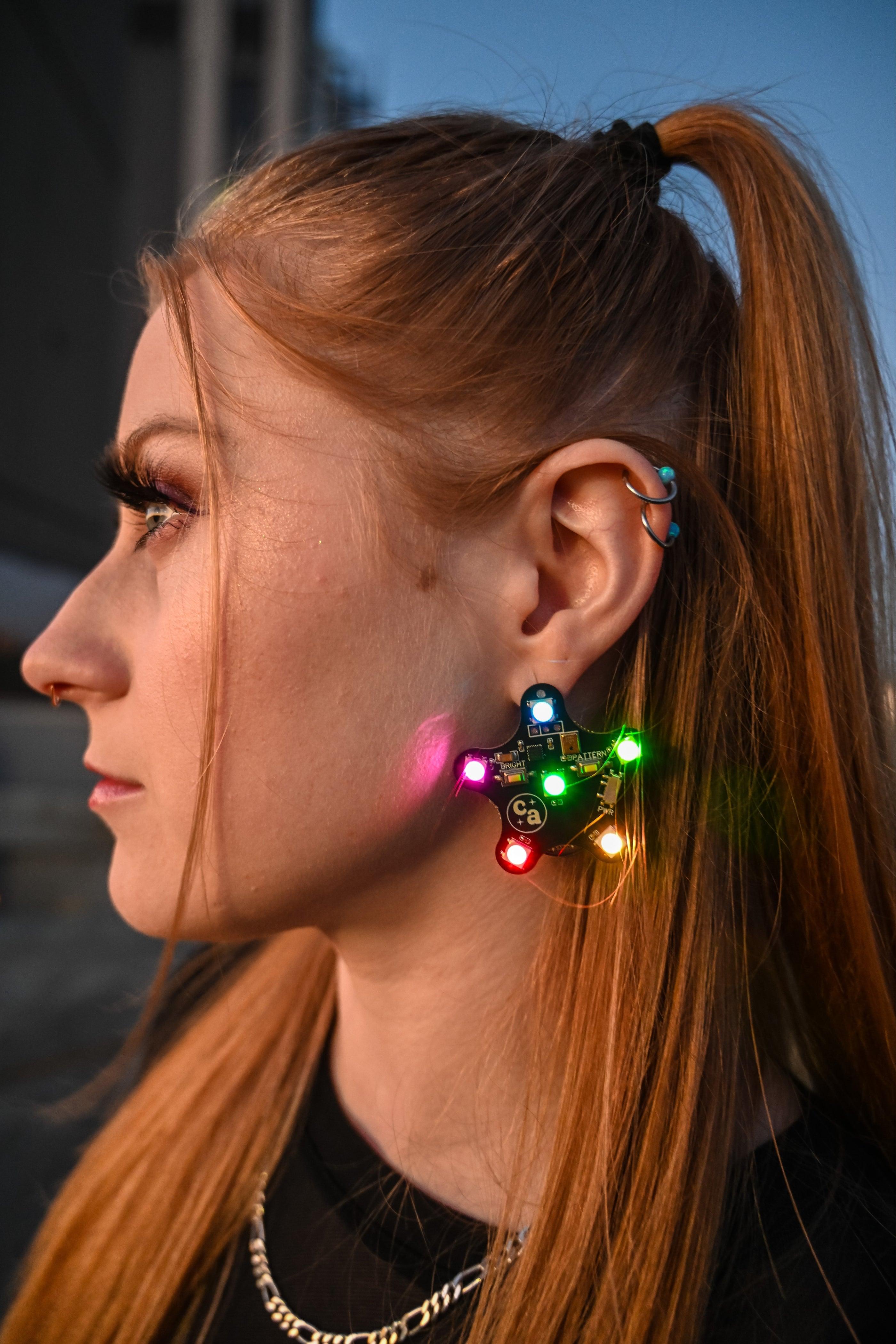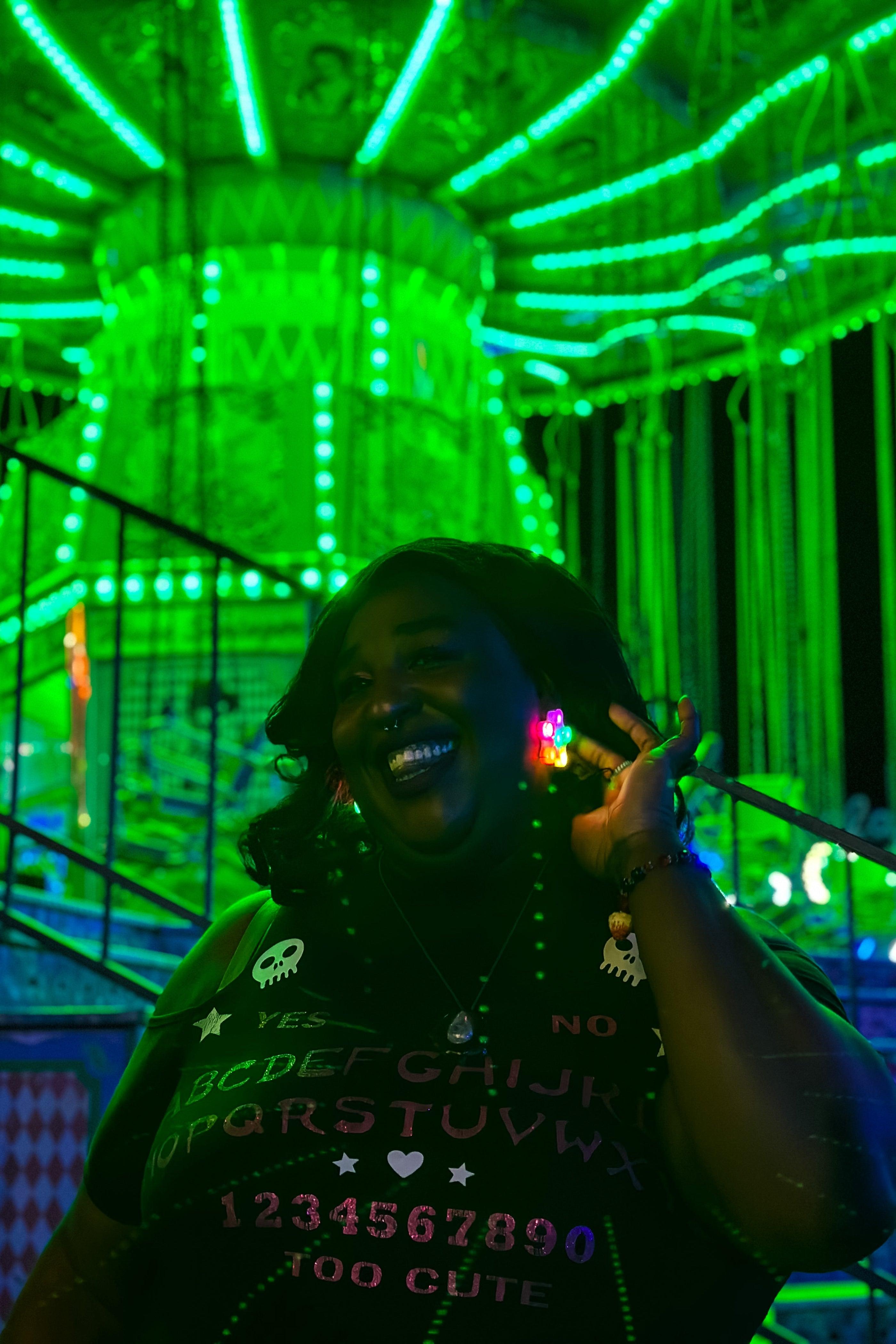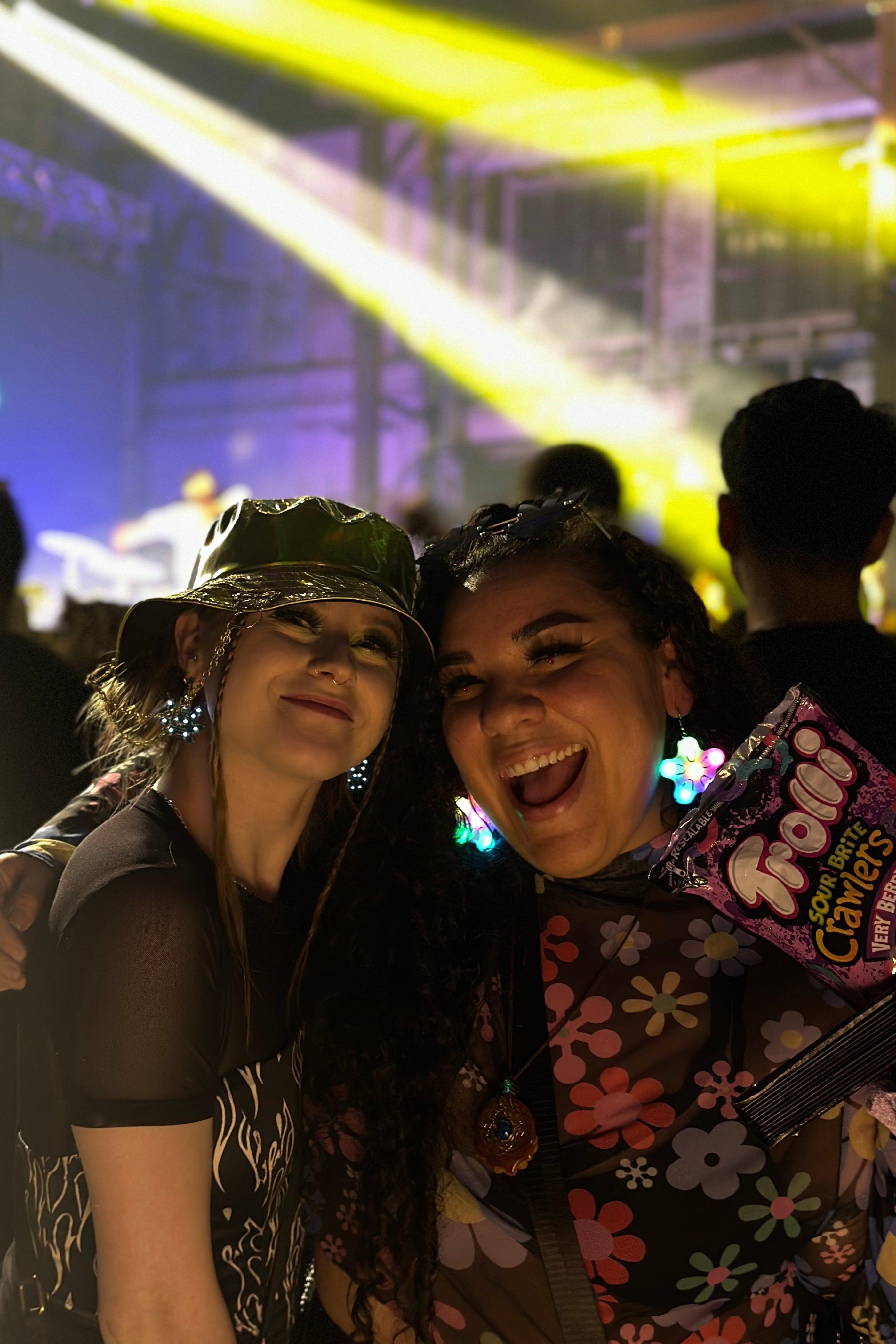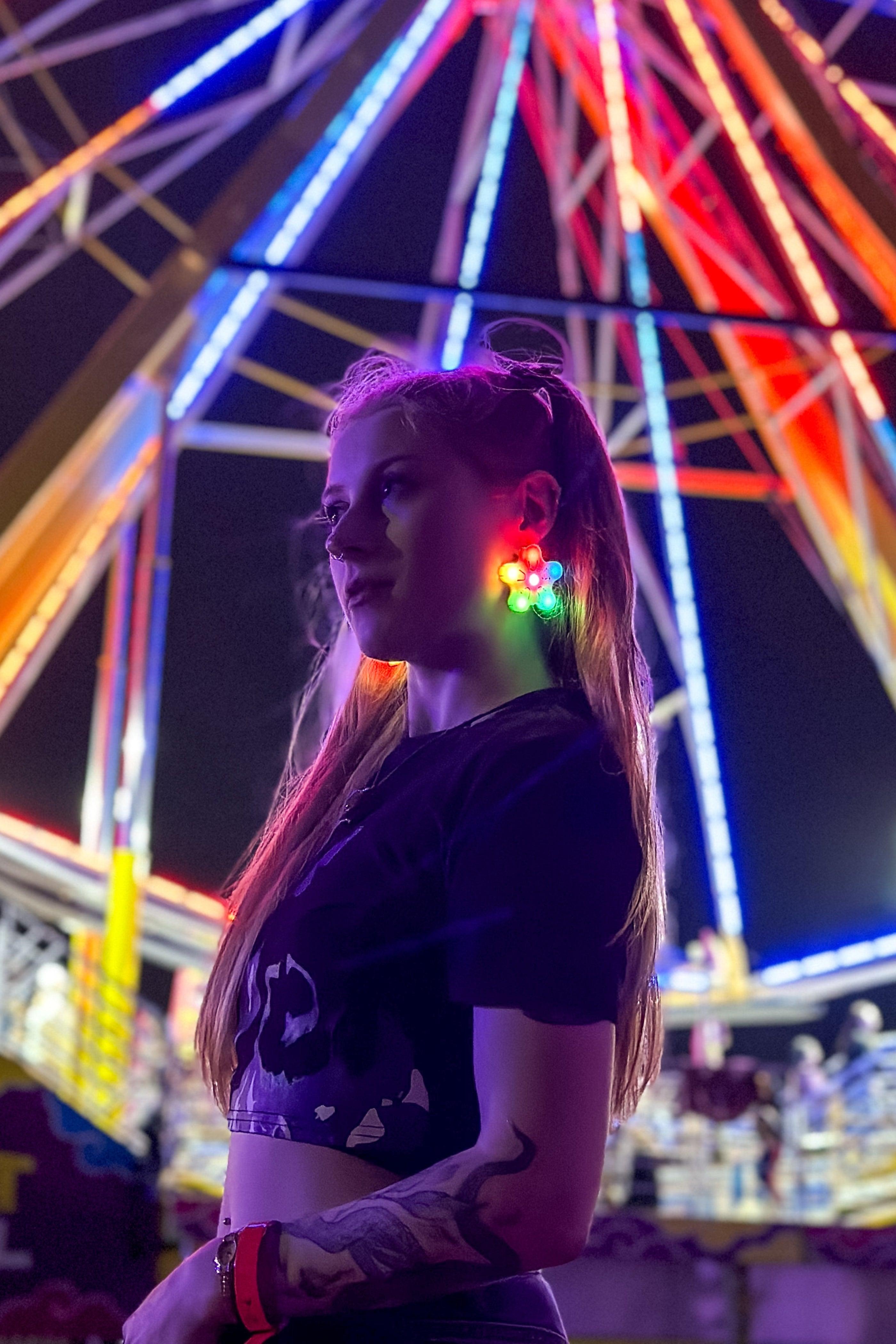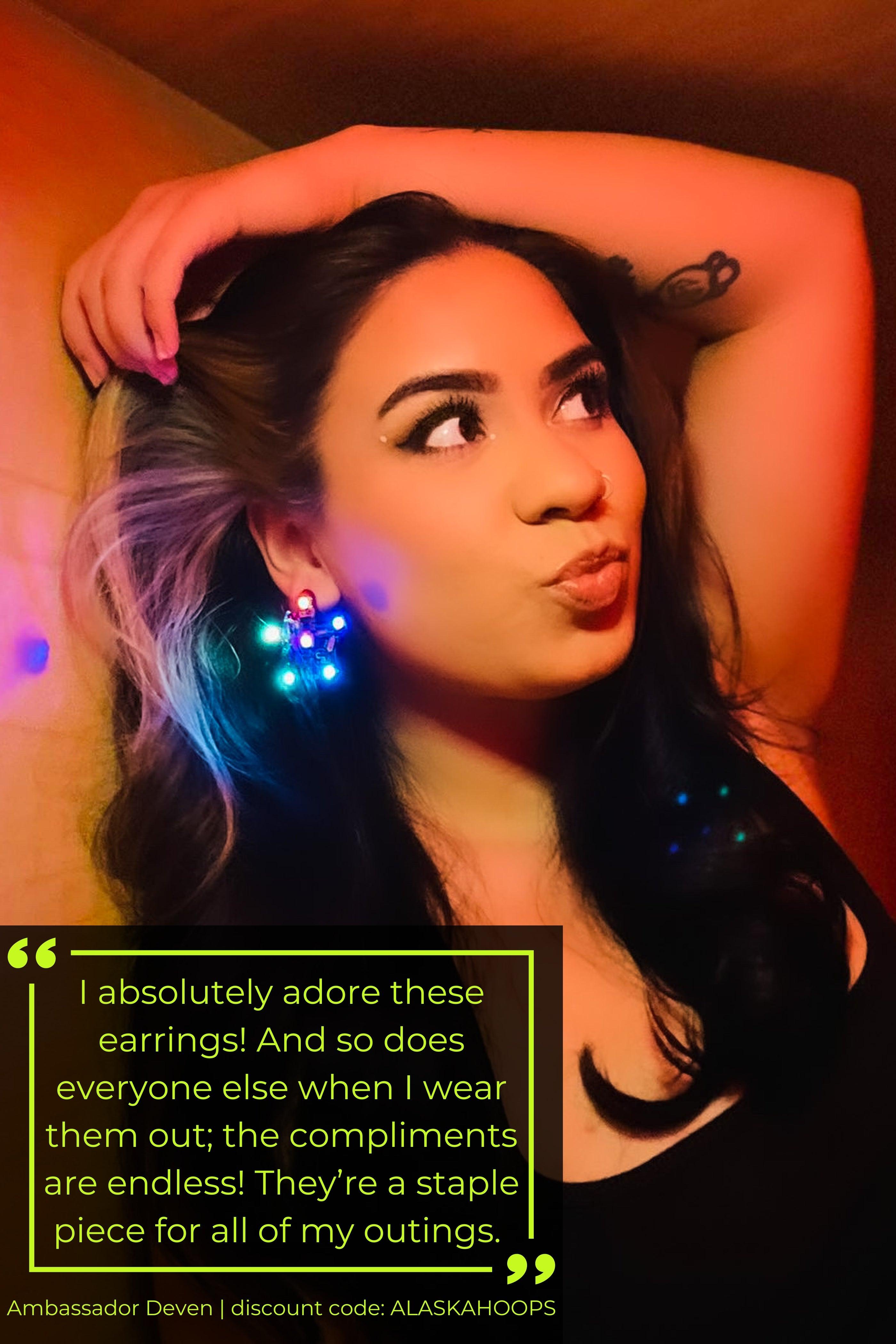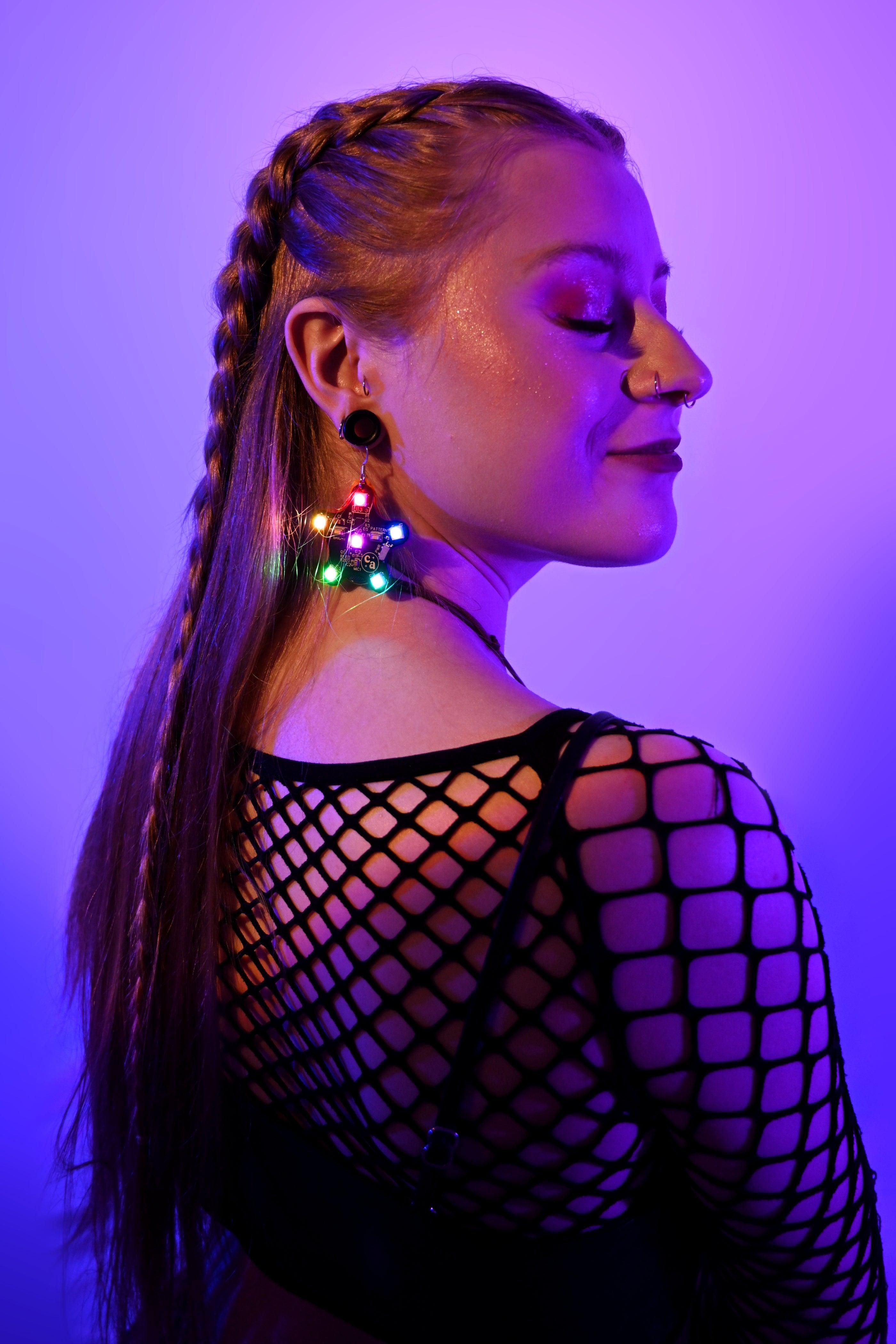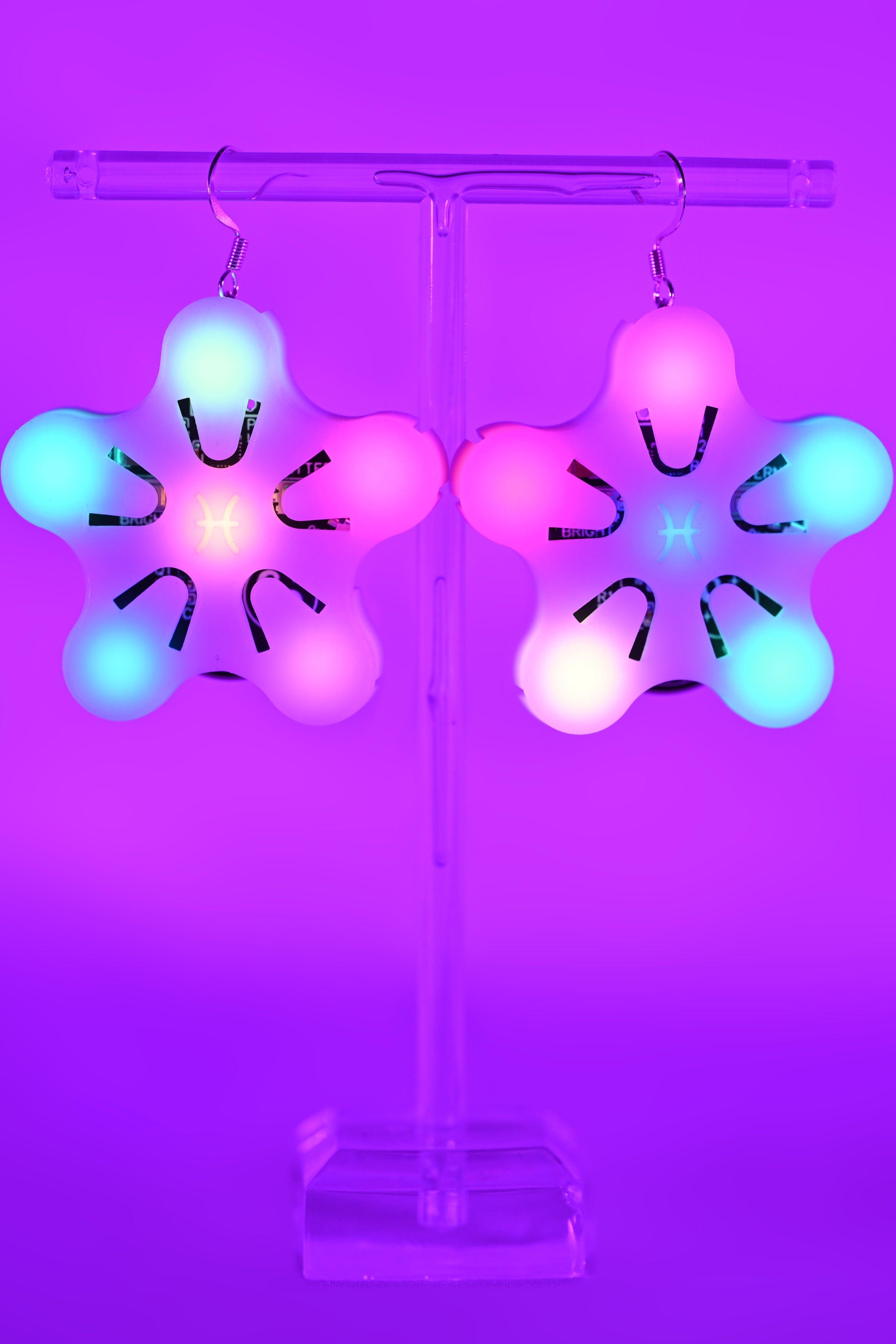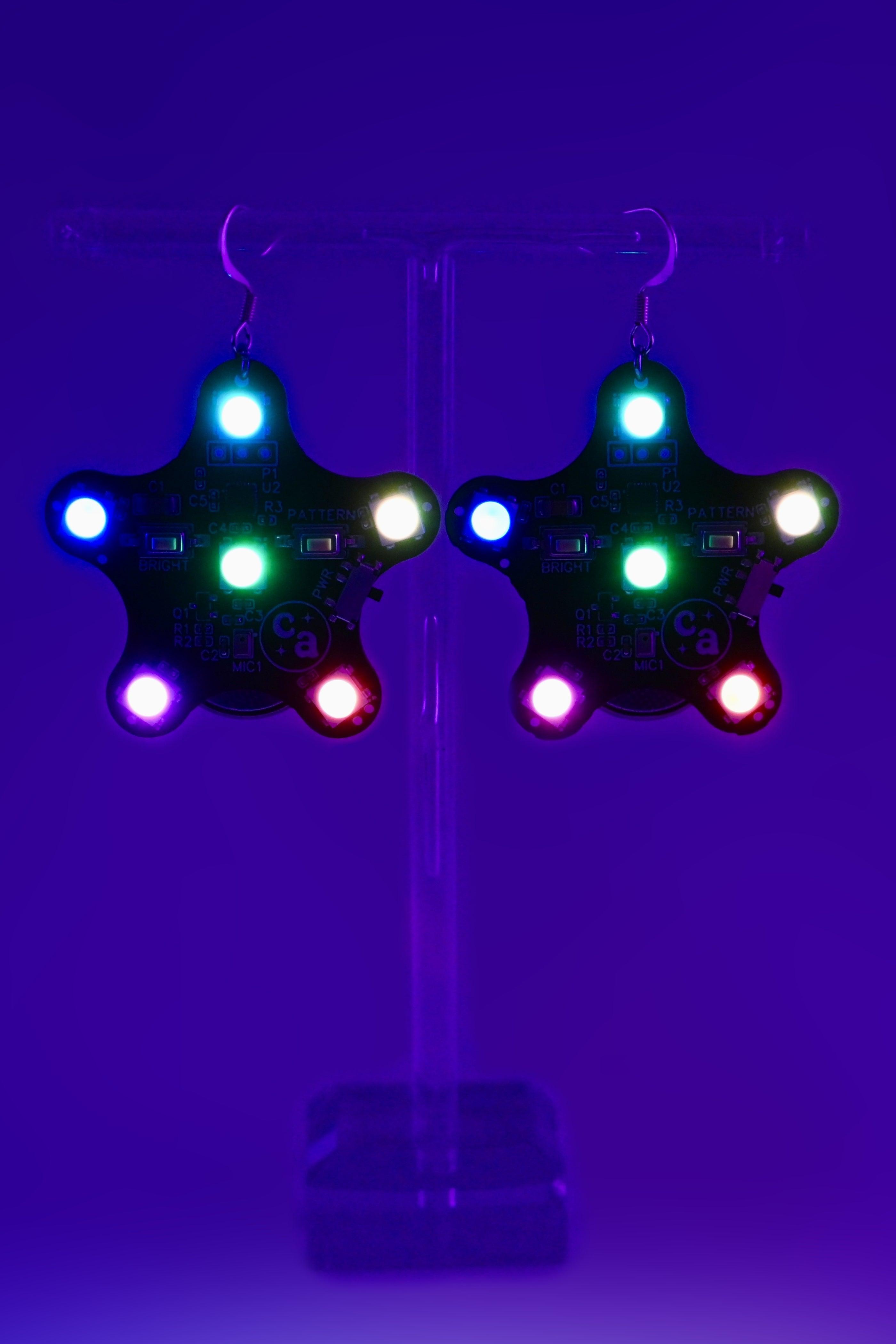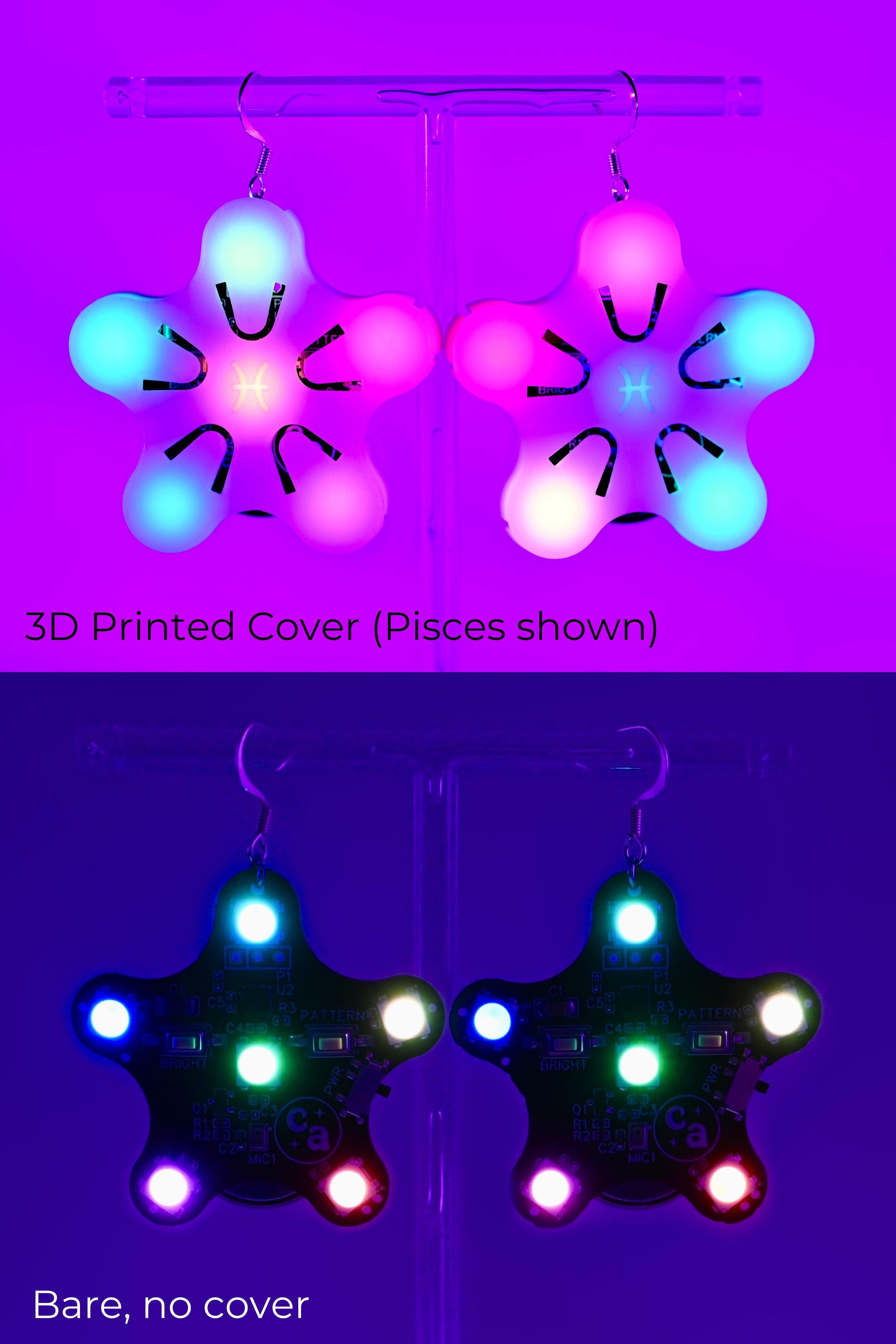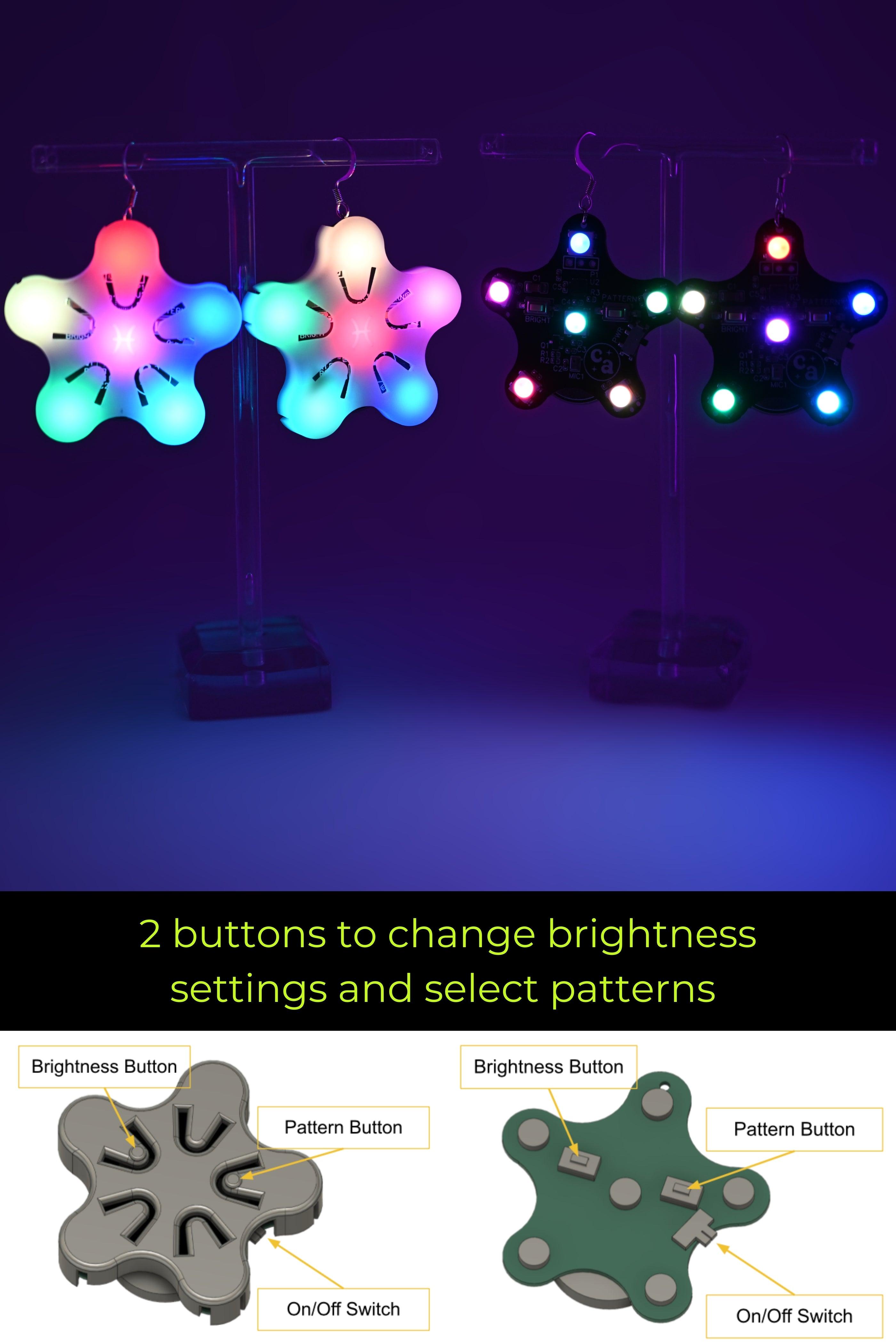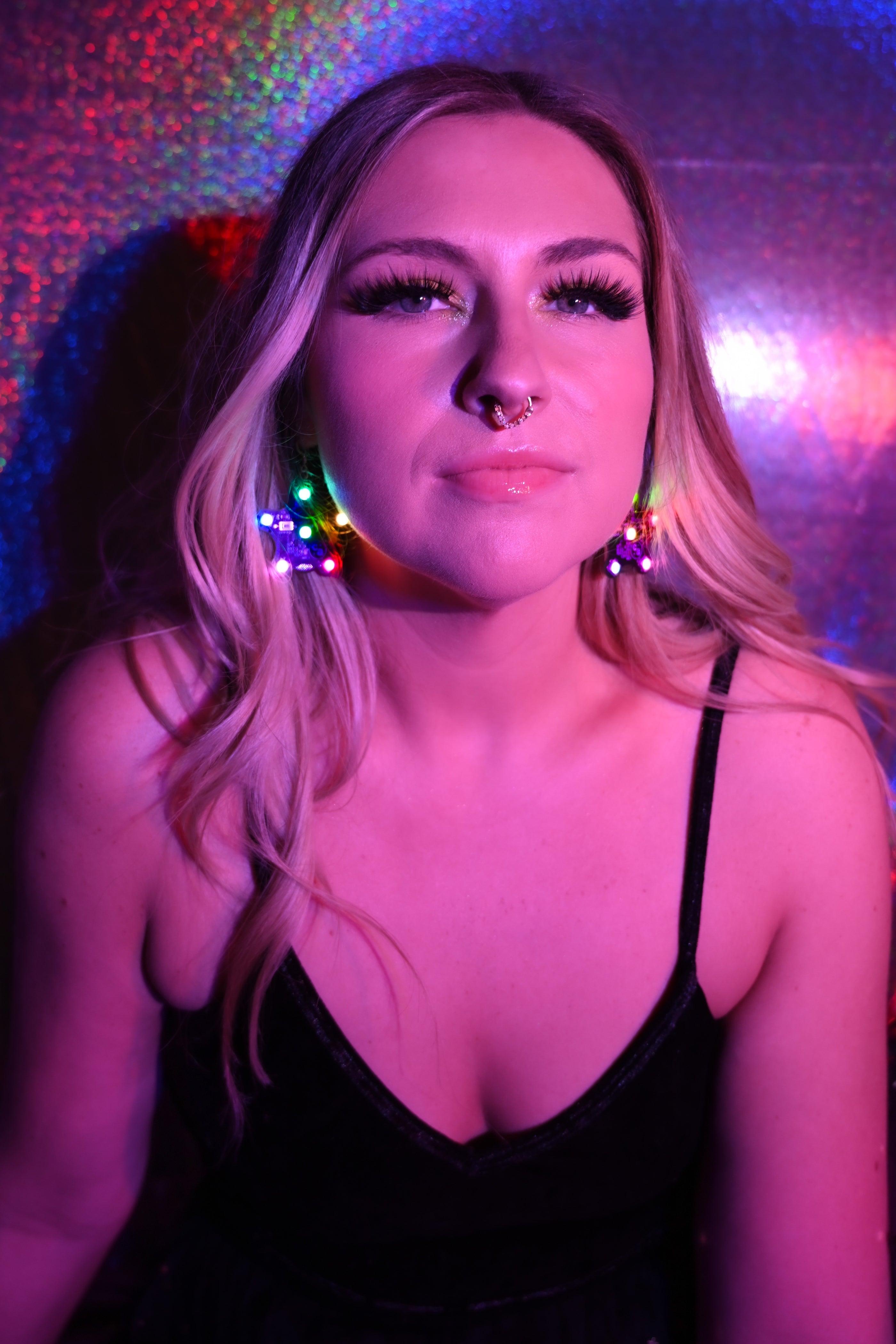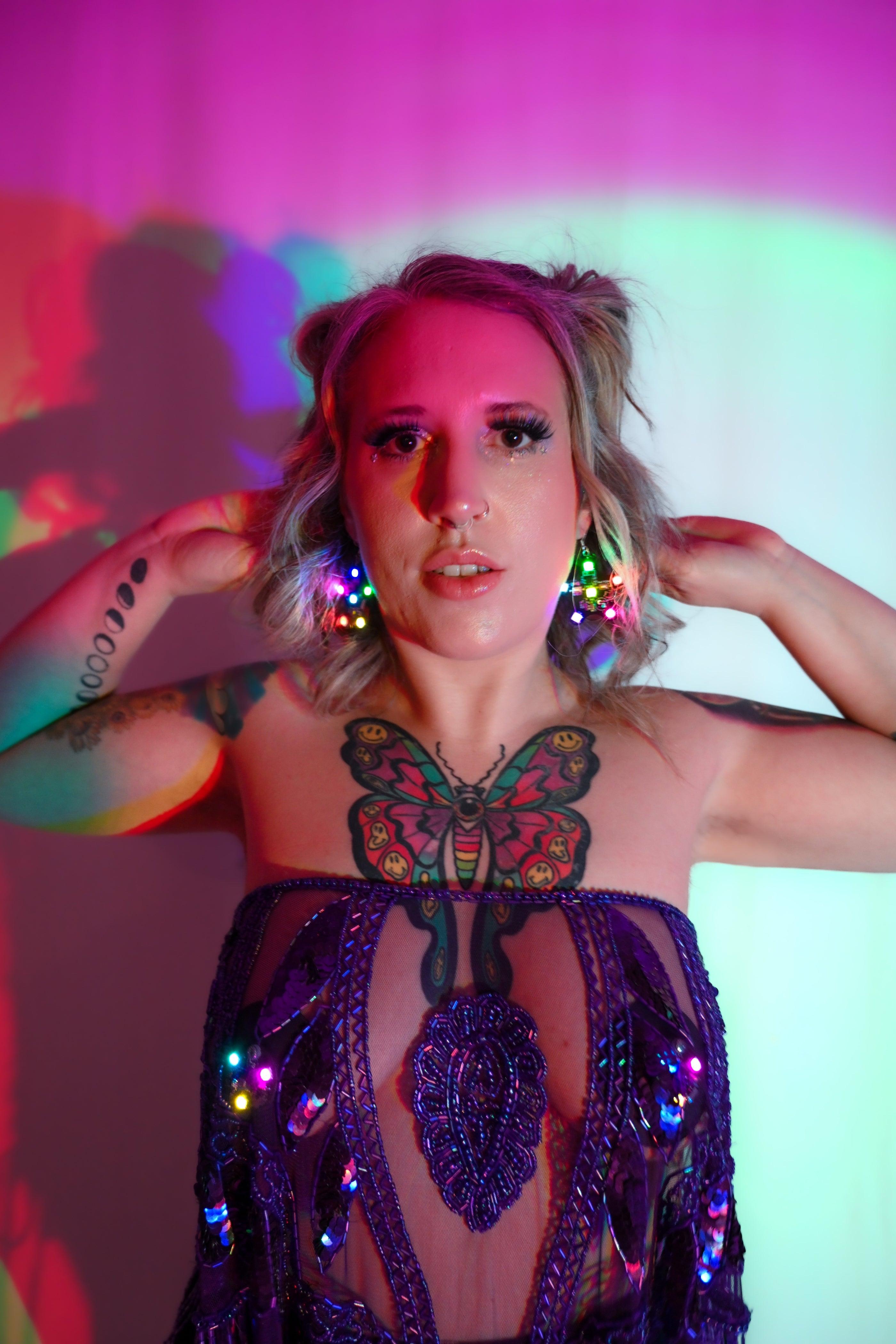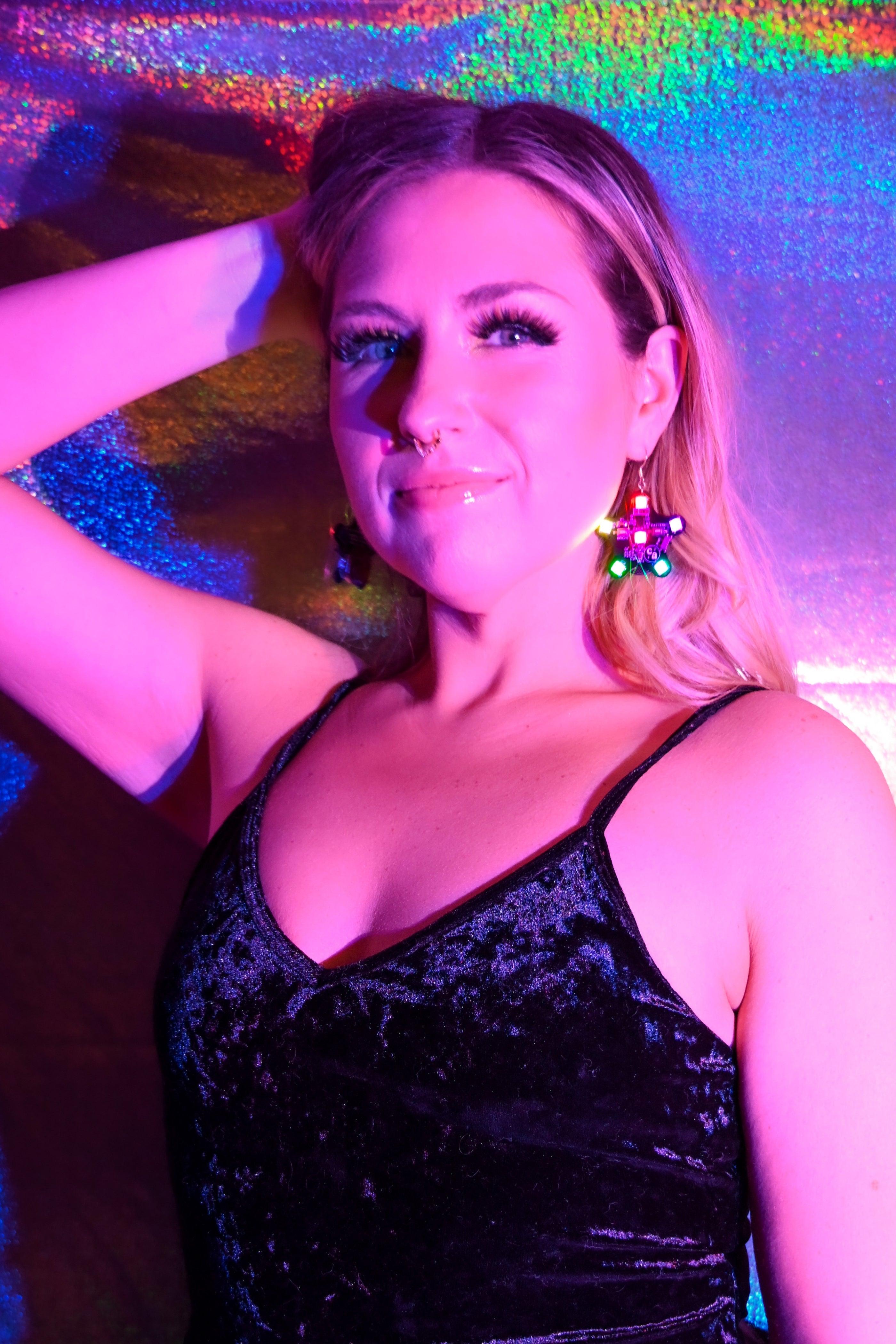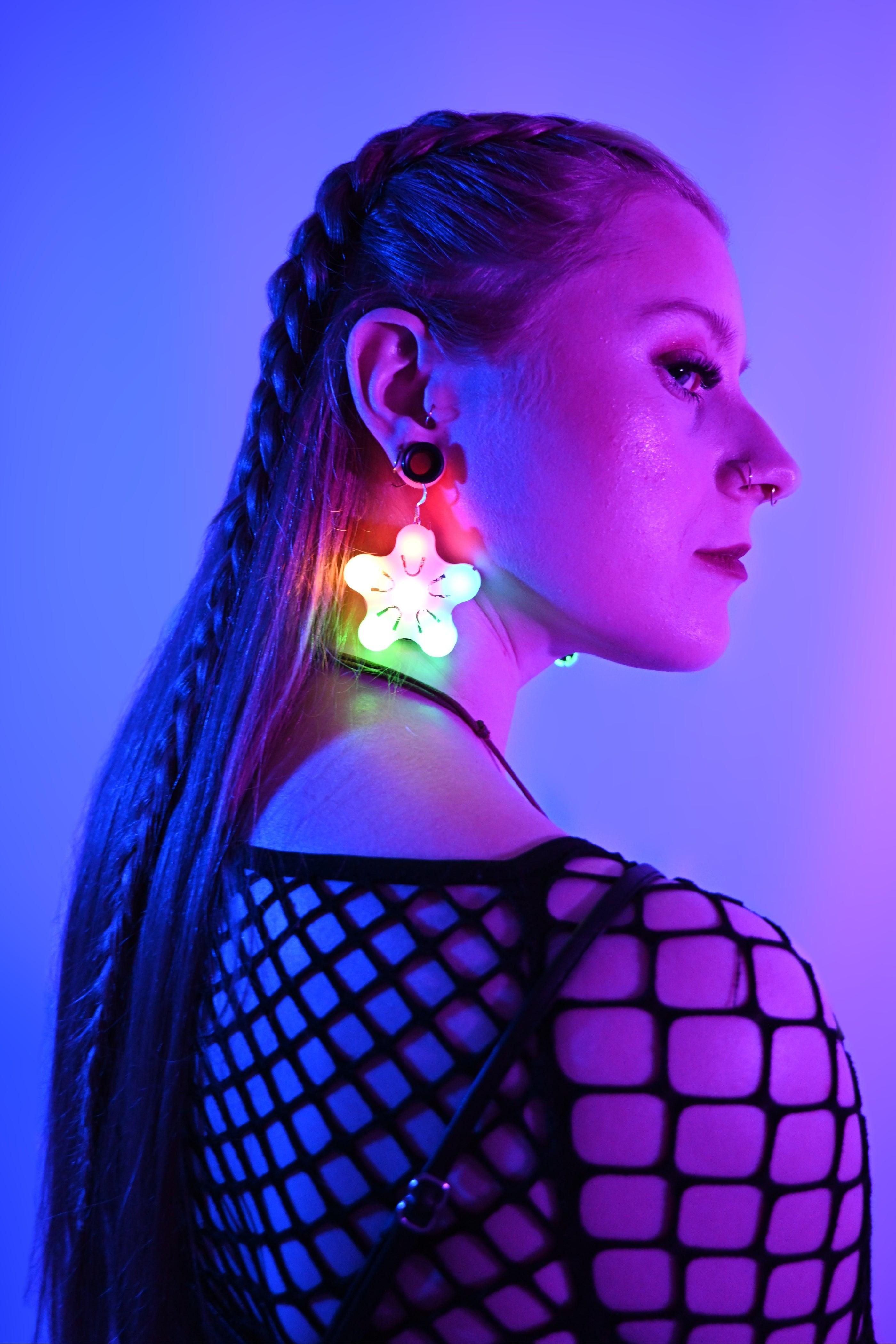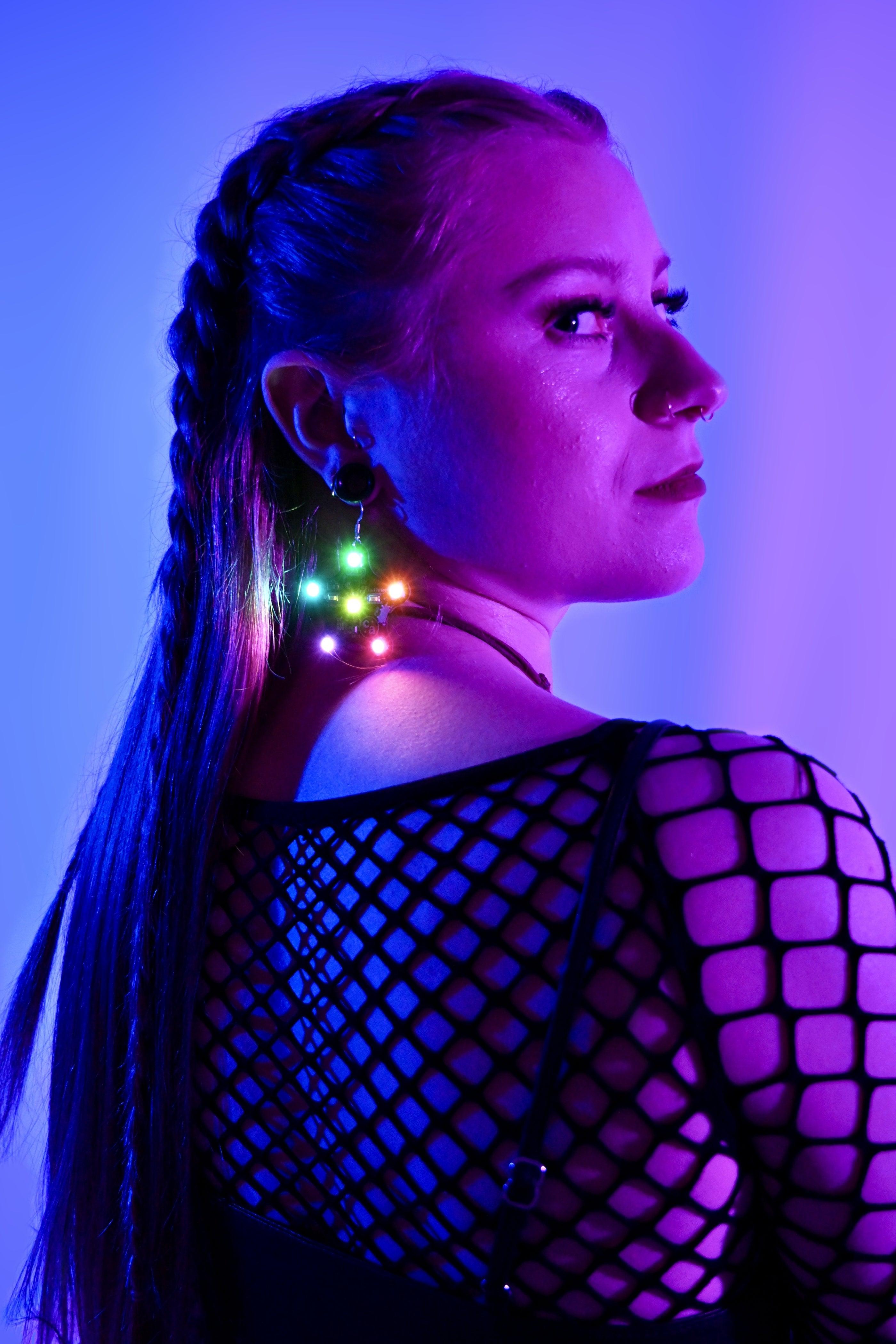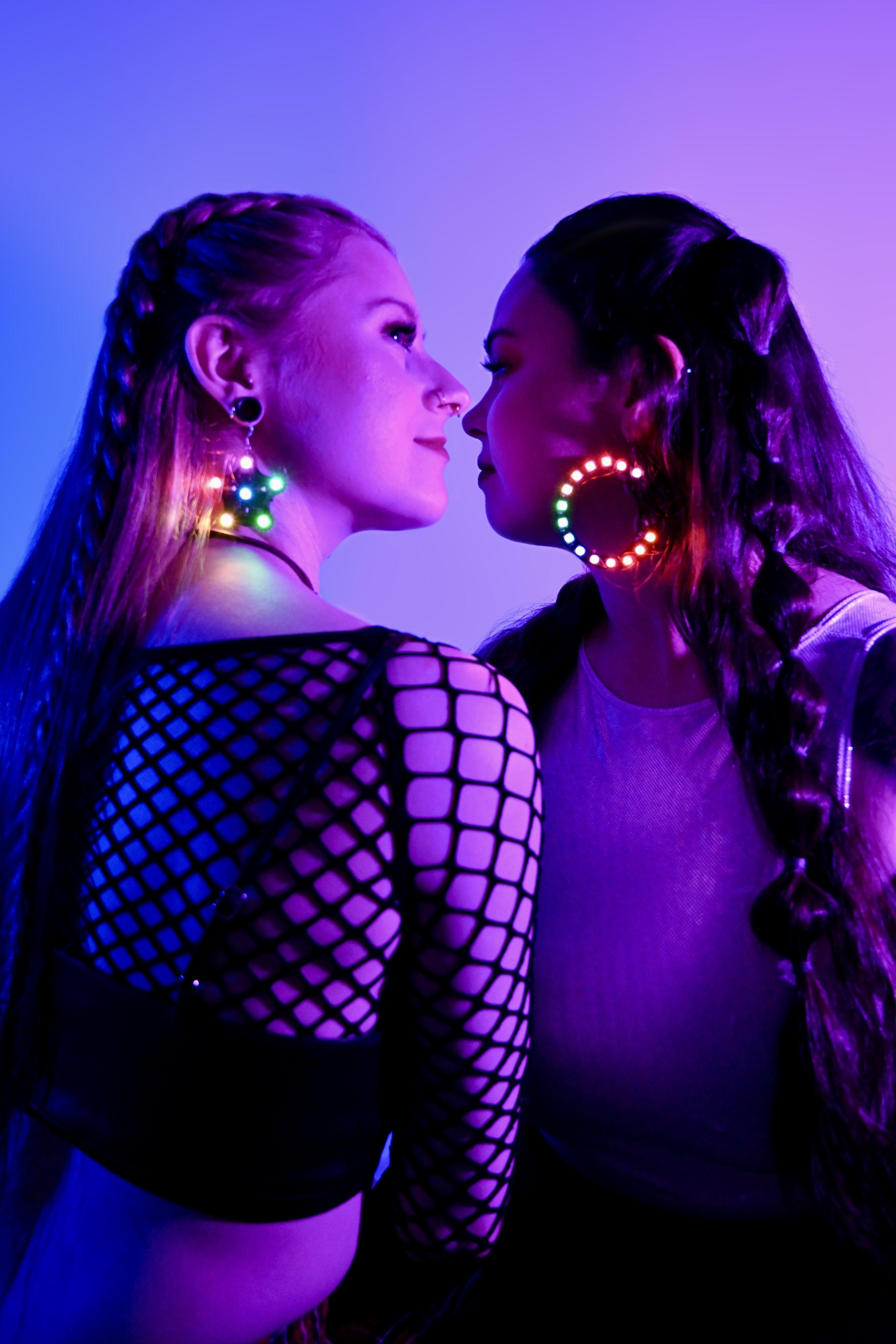 Constellation Earrings ☆ (Small Sound Reactive LED Earrings for festivals and raves)
---
These are the perfect earrings for your next rave, festival, dance party, or night on the town! They respond to the beat by lighting up, and with our sound-responsive technology they are always in sync with the beat!

Inspired by constellations in the night sky, these earrings are a whimsical option for festival fashion. They have 6 multicolored LEDs on each earring, 5 patterns, and 5 brightness settings. They will glisten in the dark to the beat of your favorite tunes.

  You can choose from three options:  

 Bare. (the brightest and lightest choice)
 A Plain 3D-Printed Light-Diffusing Cover. (currently SOLD OUT) 
 A Cover 

adorned with a printed Zodiac symbol.
• 6 multicolored LEDs on each earring
• 2 buttons on each earring to change pattern & brightness settings
• 5 patterns: 3 sound-reactive and 2 non-sound reactive
• 5 brightness settings
• On/Off switch
• Hypoallergenic earring hooks
• 1 battery needed for each earring
• Up to 2-hour battery life (on the default brightness setting)
• Batteries included


• 2 sound-reactive, Constellation earrings with 6 full color LEDs each
• Extra Batteries
• Quick Start Guide & Manual QR Code to download

Q - Do they have more than one pattern?
A - Yes! They have five patterns, three of which respond to sound, so they are always in sync with the beat.

Q - Can you adjust the brightness?
A - Yes! There are 5 brightness settings.

Q - Should I get studs or dangle hooks?
A - We prefer the studs because it keeps the light facing out better, but some people (eg if you have gauges) find the dangles easier to wear.

Q - Can you make them as clip on earrings?
A - Absolutely! Feel free to email us before purchase or leave it in the order notes in your cart that you would like them as clip on earrings instead.

Q - How long do they last?
A - In our testing, they go over two hours in full color. After the battery starts to get low, they automatically switch to a reduced color mode so they can continue to dazzle for even longer. You can also reduce the brightness for much longer wear.